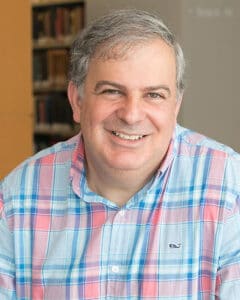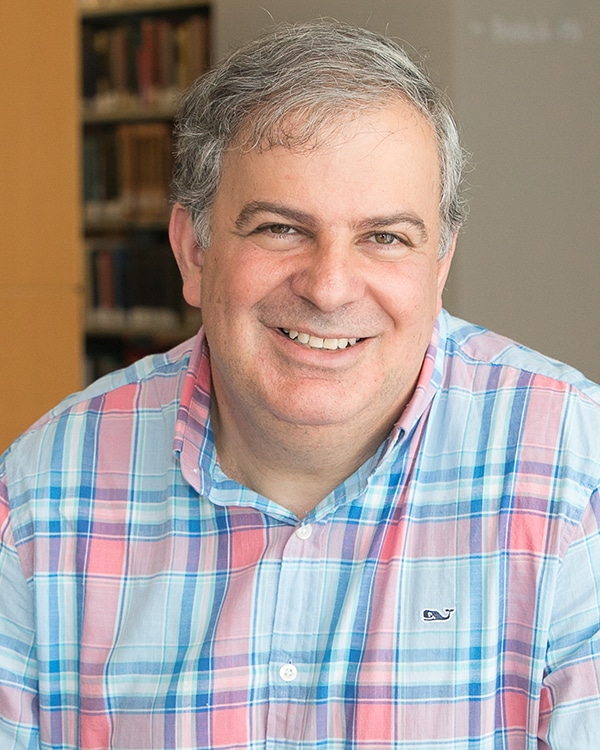 We all mark the passing of time in our own ways. Some note the change of seasons; others do so by celebrating birthdays. Academics like me note it at graduation time when we celebrate the completion of the academic year. This commencement season, I am thankful not only for completing the academic year, but also because our students once again are able to experience in-person ceremonies celebrating all that they have accomplished during their time with us. At the CUNY ASRC, we are fortunate to have many student achievements of which to be proud.
Despite the continuing global pandemic challenge, CUNY ASRC found safe ways to host large scale conferences on green chemistry, climate change, and human health. We also welcomed U.S. Representative Adriano Espaillat and U.S. Senate Majority Leader Chuck Schumer to the CUNY ASRC, evidencing the growing role we are playing as a leader of scientific discourse within CUNY and the larger New York City community.
In this month's Interdisciplinary Insights, we highlight these and other stories, including a first for CUNY: Professor Daniel Keedy's receipt of a prestigious Cottrell award for his work on enzymes. We also highlight the ribbon cutting for our New York State-funded Center for Advanced Technology, which catalyzes academic-industry partnerships; an interdisciplinary conference on how climate change is impacting environmental health; and the work CUNY ASRC scientists are doing to measure flooding around New York City and empower local communities to use the data to advocate for sustainability improvements.
I hope you enjoy our updates, and I look forward to welcoming you to the CUNY ASRC in the upcoming year!
Sincerely,
Josh Brumberg
Environmental Sciences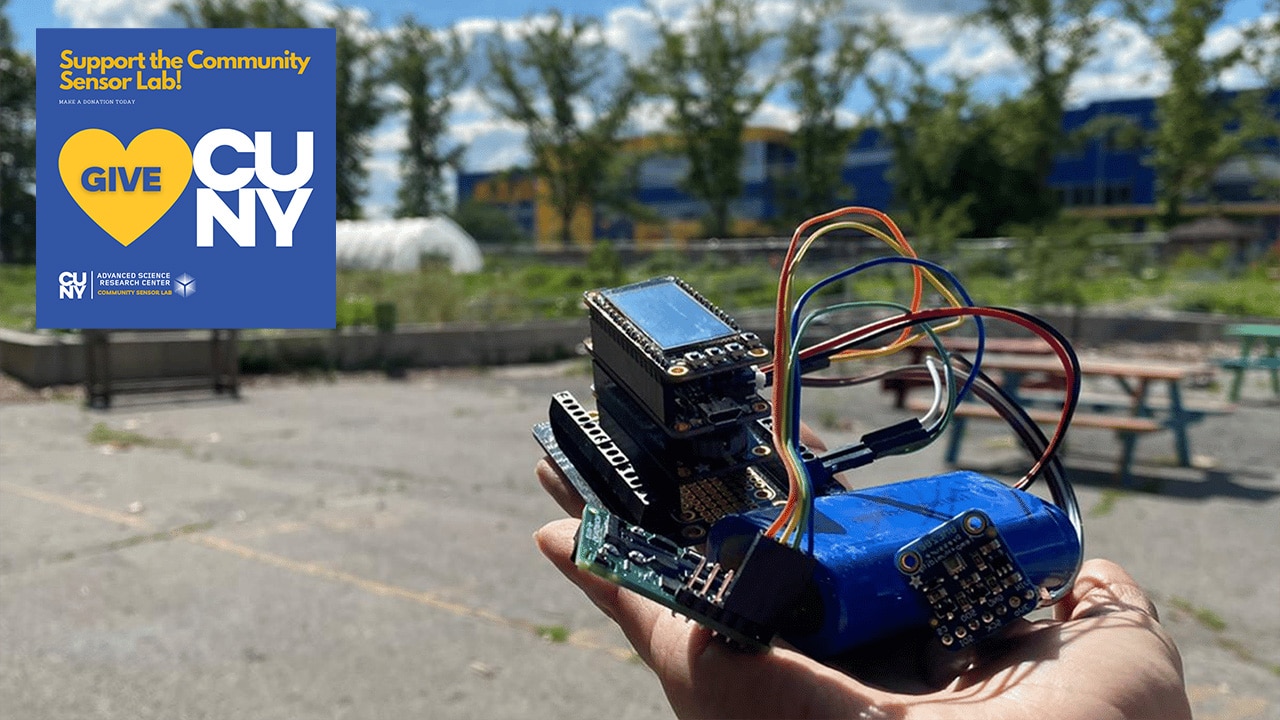 CUNY-led Flood Sensor Project Helps New York City Track Intense Storms
The saying, "when it rains it pours" has increasingly become a harsh reality for many New Yorkers over the past two decades due to climate change. As a recent NY1 article explains, "climate change is causing more cloudburst rain events, when areas as small as a section of a borough see an entire storm's worth of rain in a short period of time, totally overwhelming the city's sewer pipes." A team of researchers, including Ricardo Toledo-Crow, director of the Next Generation Environmental Sensor Lab and a researcher at the CUNY ASRC Environmental Sciences Initiative, and Kendra Kruger, CUNY ASRC's STEM Outreach and Education Manager, are using DIY sensors to help combat this issue. The team has already installed 28 sensors across the city. Learn why the city is relying on them to install 500 more.
Nanoscience
A New Era of Academic-Industry Partnerships at the ASRC
It's official: The CUNY ASRC Center for Advanced Technology (Sensor CAT) has launched and is ready to further sensor innovation and entrepreneurship in New York State. The CUNY ASRC Nanoscience Initiative recently united local and global leaders and researchers who are invested in strengthening New York's STEM presence for a two-day symposium celebrating the Sensor CAT's launch. U.S. Rep. Adriano Espaillat and Estee Lauder's Senior Vice President of Global Research & Development Lisa Napolione were among the guests. The days consisted of networking, productive conversations about how to develop sensor technology and support STEM entrepreneurship and workforce development in New York State.
Structural Biology
Daniel Keedy Becomes the First CUNY Faculty Member to Win the Cottrell Award for Outstanding Teacher-Scholars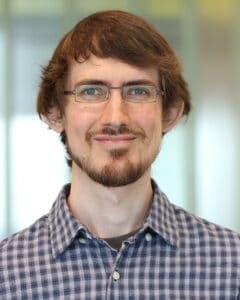 When you hear the word "enzyme," what's the first thing that comes to mind? If you're Professor Daniel Keedy, the phrase "masterpieces of evolution, catalyzing biochemical reactions with extraordinary efficiency" sounds about right. Keedy, a member of the CUNY ASRC Structural Biology Initiative, was selected as a 2022 Cottrell Scholar by the Research Corporation for Science Advancement for his novel approach to investigating how enzymes work. Find out how this achievement brings him one step closer to his goal of having an atomic-level understanding of enzymes.
Photonics
Andrea Alù Named Distinguished Professor, Highest Academic Honor at CUNY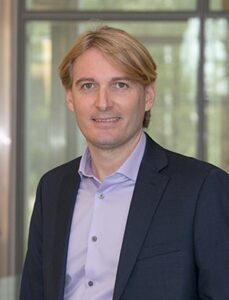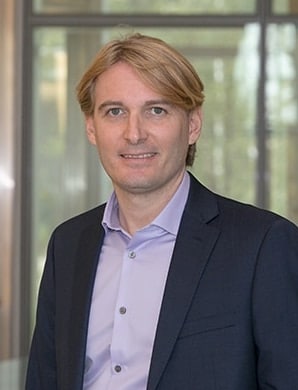 Andrea Alù, the founding director of the Photonics Initiative at the CUNY ASRC and the Einstein Professor of Physics at the Graduate Center, was named a distinguished professor, making him one of the youngest professors to hold the highest professorial rank at CUNY. The title recognizes Alù's scholarship, service to the CUNY ASRC and the Graduate Center, and dedication to his students. He is best known for his breakthroughs in invisibility cloaking, or making objects transparent to incoming microwave signals, as well as his discoveries in metamaterials and plasmonics.
Neuroscience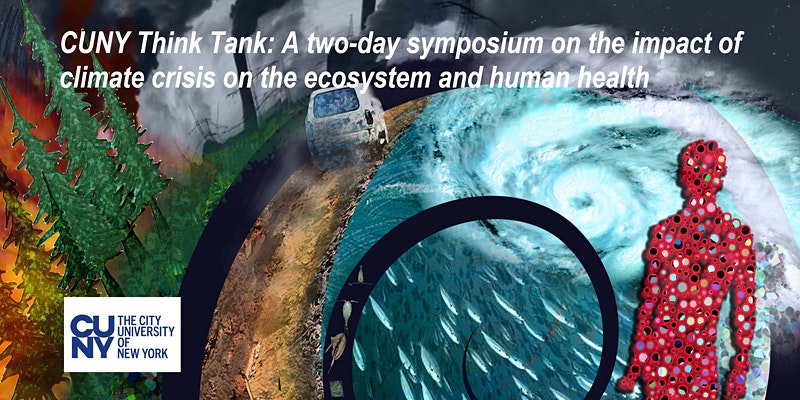 Climate Change's Impact on Human Health
We often discuss how the climate crisis has or will affect the environment, but what about our brains? The CUNY ASRC Neuroscience Initiative took a deep dive into the impact of the climate crisis on the ecosystem and human health at its recent symposium. Scientists, nurses, and executive officers gathered to discuss four topics: earth science, environmental dynamics, climate effects on the living, and climate change from a funding agency's perspective. The symposium, which also highlighted the latest work on environmental science at CUNY, served as a steppingstone to create a more prolonged discussion on how to combat the climate crisis.
Student Accomplishments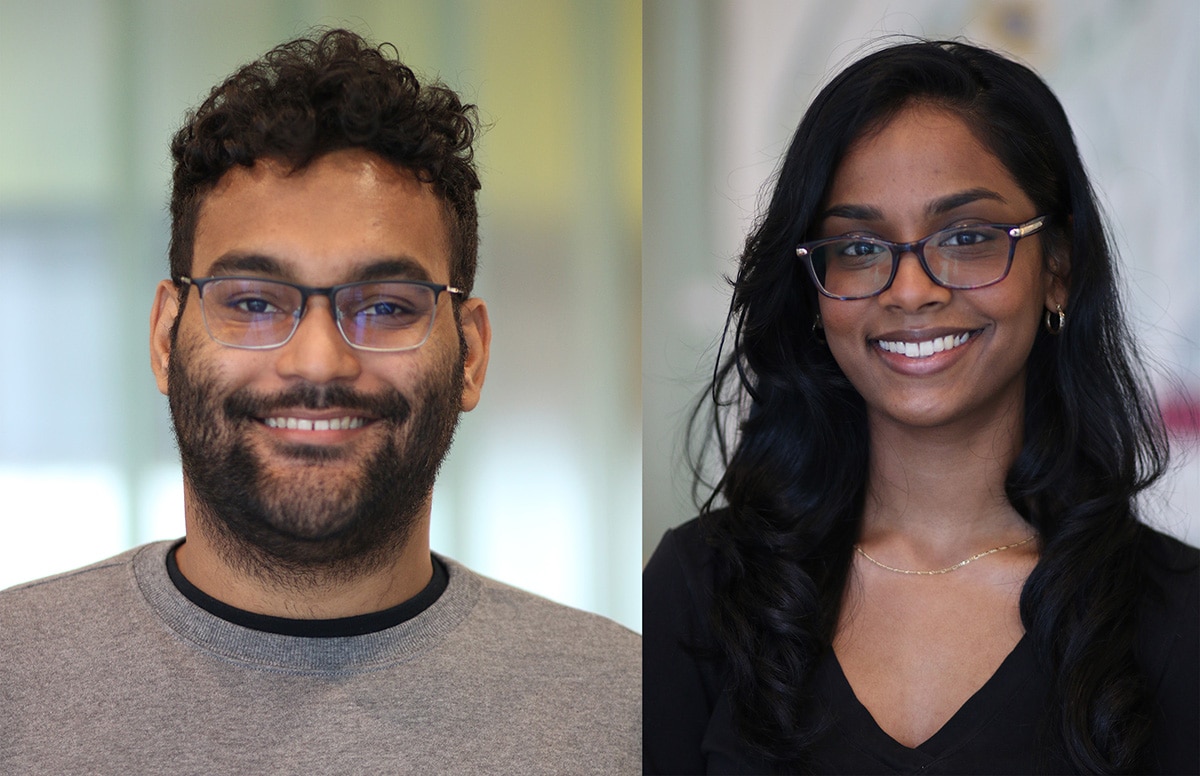 Two CUNY ASRC Students Named CUNY Jonas E. Salk Awardees
Congratulations to CUNY ASRC researchers Leandro Pimentel Marcelino and Kelly Veerasammy for being recognized as outstanding recipients of CUNY's Jonas E. Salk Award for Excellence in STEM Research! Marcelino, a longtime member of CUNY ASRC Structural Biology Initiative Director Kevin Gardner's lab plans to pursue a tri-institutional Ph.D. Program in chemical biology. He hopes to lead a pharmaceutical-based research group to develop novel cancer treatments one day. Veerasammy, an imaging specialist, intends to utilize her scientific training to become a health advocate and a mentor who helps pave an accessible path to STEM for future generations. Taking advantage of CUNY ASRC's collaborative environment, Veerasammy has worked with researcher from three initiatives: Neuroscience Initiative professor Ye He,  Structural Biology Initiative professor Rinat Abzalimov, and Nanoscience Initiative professor Tong Wang.
Facility Spotlight

The Surface Science Facility at the CUNY ASRC Offers Cutting-Edge Surface Analyzing Instruments for Academic and Industrial Researchers
The Surface Science Facility offers access and services to state-of-the art surface analysis instrumentation, including X-ray photoelectron spectroscopy (XPS), time-of-flight secondary ion mass spectrometry (TOFSIMS), atomic force microscopy (AFM), and thermochemical nanolithography (TCNL). With a range of sample preparation chambers, hardware configurations, and in-house expertise, the Surface Science Facility provides researchers in the physical sciences with the capability to prepare and analyze a variety of different sample types, including immobilized biological, organic, inorganic, and mixed composition samples.
Flash back to...
That time we welcomed Senator Chuck Schumer to the CUNY ASRC!
It was our pleasure to welcome @SenSchumer to the @asrc_gc yesterday to discuss the United States Innovation and Competition Act of 2021 (USICA), which has a goal of investing in science and training people to do the jobs that these investments create. @PresGarrell explains: pic.twitter.com/m0evp8fDAp

— The Graduate Center (@GC_CUNY) April 13, 2022
About Our Initiatives

Environmental Sciences
The Environmental Sciences Initiative brings a distinct research vision to the environmental sciences, uniting state-of-the-art analytical capabilities, environmental analytics, and sensing technologies to create fundamental scientific knowledge for addressing the fundamental environmental research questions facing the planet today and into the future.

Nanoscience
The Nanoscience Initiative has a distinct research vision in nanoscience, focusing on the study and application of dynamic nanoscale systems, from fundamental understanding to applications ranging from biomedicine to food science and green energy.

Neuroscience
The Neuroscience Initiative actively promotes interdisciplinary approaches for the study of environmental influences on brain function and behavior and to develop transformative technologies and advanced platforms aimed at promoting mental health.

Photonics
Research in the Photonics Initiative encompasses biology, medicine, physics and technology fields such as computer display and lighting, as well as the futuristic fields of quantum information processing and quantum encryption, in which data reside on single photons, which are to light what electrons are to electricity.

Structural Biology
Research in the Structural Biology Initiative brings together biologists, chemists, and physicists to tackle many of life's central questions. How do cells respond to their surroundings? How do they make copies of themselves? What determines the balance between health and disease?
Connect With Us
Contact Us
The ASRC is located at 85 St. Nicholas Terrace, New York, NY 10031.
p – 212.413.3300
e – ASRCinfo@gc.cuny.edu
For media inquiries or to speak with faculty or researchers at the ASRC, please contact Shawn Rhea, srhea@gc.cuny.edu
Support or Partner With Us
We welcome your inquiries about ways to partner with or support the ASRC, including any initiatives or projects that you'd like to impact.
Please contact Paul Mastrodonato, Development Officer for the Sciences, at pmastrodonato@gc.cuny.edu
675+
FACULTY
PUBLICATIONS