Posted on February 16, 2022 in ASRC News, Structural Biology Initiative
By Bonnie Eissner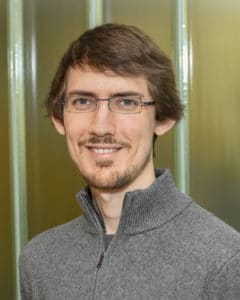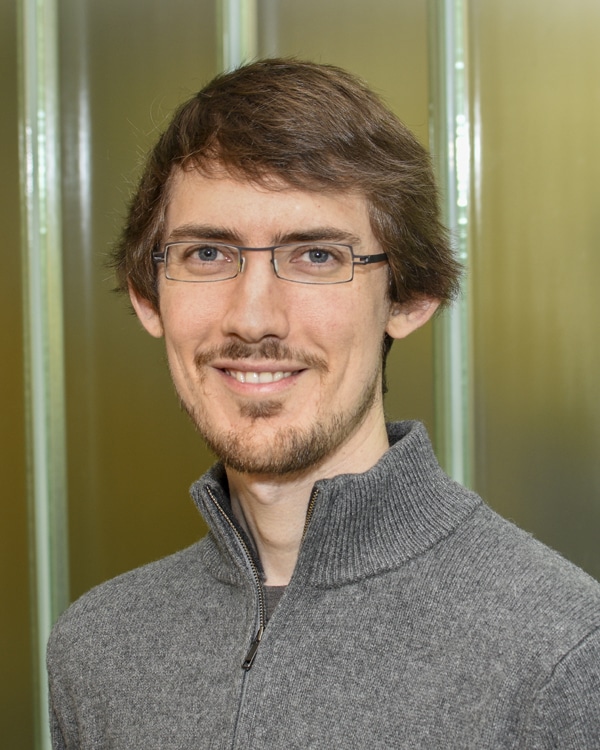 Professor Daniel Keedy studies what he calls the secret lives of proteins, and he is especially enthusiastic about enzymes. He has described them as "masterpieces of evolution, catalyzing biochemical reactions with extraordinary efficiency." Earlier this month, Keedy was selected as a 2022 Cottrell Scholar by the Research Corporation for Science Advancement for his novel approach to investigating how enzymes work.
Keedy, a member of the Structural Biology Initiative at the Advanced Science Research Center at the CUNY Graduate Center and a professor at City College and the CUNY Graduate Center (Biochemistry, Biology, Chemistry), is one of 24 Cottrell Scholars, academic scientists recognized for their exceptional research and teaching and their potential to be academic leaders. With the distinction, Keedy will receive $100,000 to study the atomic structure of enzymes and to integrate his research with his teaching.
He aims to understand what he calls the "underappreciated role of atomic motions in enzyme function." Using emerging experimental methods, he will measure where atoms are positioned in an enzyme and how they move when an enzyme is catalyzing a chemical reaction or regulating a series of chemical reactions within a cell. He even plans to capture "stop-motion molecular movies" of enzymes. He will focus on the atomic motions of several types of human enzymes known as phosphatases. These enzymes, he explains, have similar three-dimensional shapes but distinct amino acid sequences that influence their roles in cells and their associations with different diseases.
Keedy plans to weave the research into his undergraduate biochemistry course. His students will design amino acid mutations to phosphatases and advocate for their concepts. They will also participate in virtual field trips to Keedy's lab where undergraduates from previous semesters of the course will test the top designs. Finally, the students will discuss the new data and its implications and contribute to a joint peer-reviewed publication. Students, Keedy explains, will experience the full scientific cycle, "from hypothesis to experiments to results to conclusions, while actively contributing to research that helps complete our picture of how amino acid sequence dictates enzyme function."
"I'm extremely honored to be named a Cottrell Scholar," Keedy says. "CUNY is the perfect place to perform this work. The Advanced Science Research Center, which is affiliated with the CUNY Graduate Center, has cutting-edge research facilities, and the next-door City College of New York is a bastion of education and social mobility in New York City."
Published by the Office of Communication and Marketing