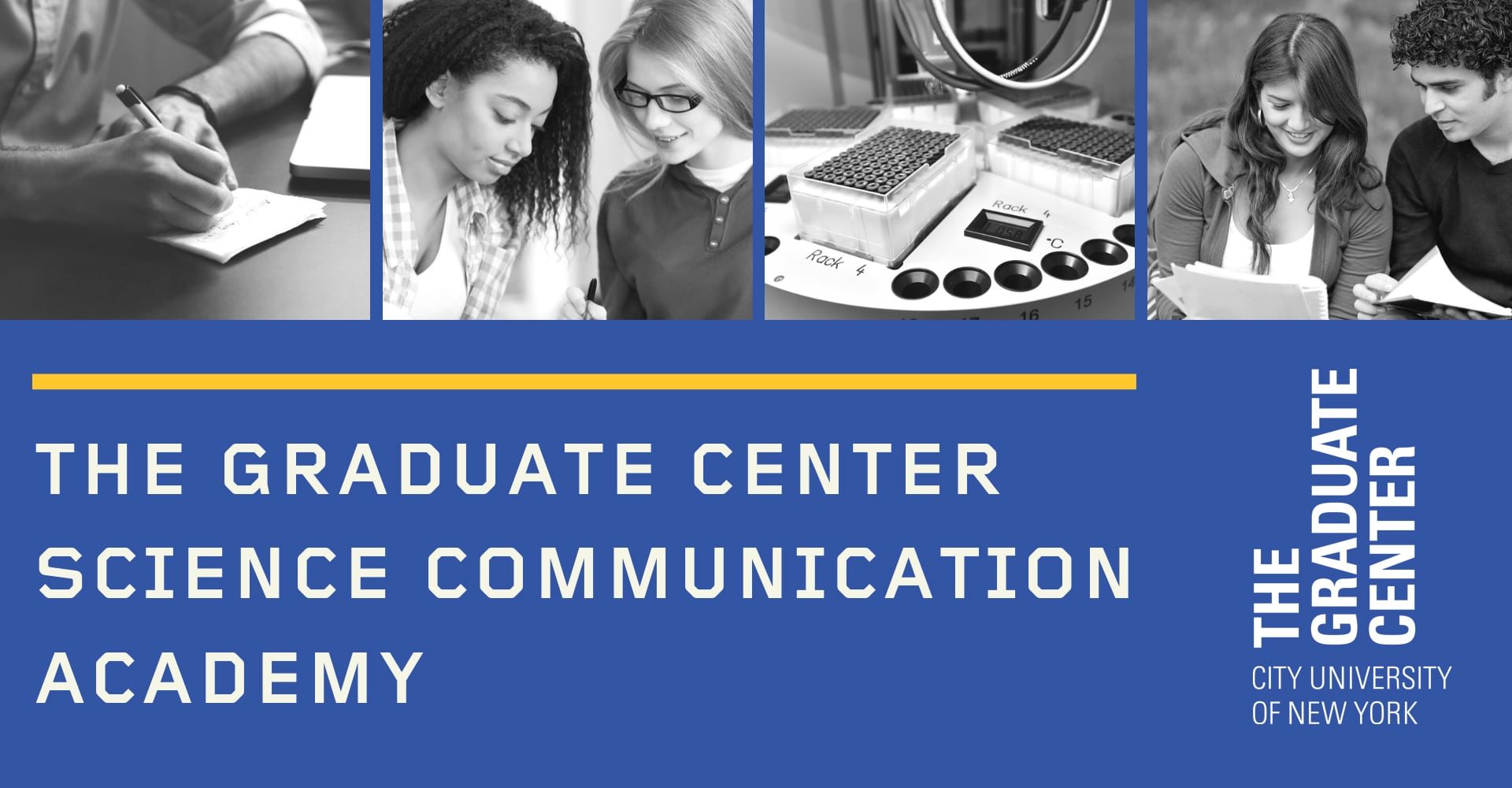 The GC Science Communication Academy engages CUNY STEM faculty and graduate students in learning how to communicate complex science to diverse audiences and advocate for STEM in the public interest through a variety of programs and skills-building opportunities. Our goal is to create a community of researchers committed to expanding understanding of and interest in the practice of science and sharing CUNY's collective STEM excellence with New Yorkers and the world. In 2022, the IS SciCom Academy will also begin offering a public-facing science advocacy workshop created in partnership with NYC communities and aimed at providing under-resourced communities with skills for effective engagement of science policymakers.
Join the GC Science Academy Mailing List
Sign up to receive information about events, trainings, fellowship opportunities and resources to support your development as a science communicator.