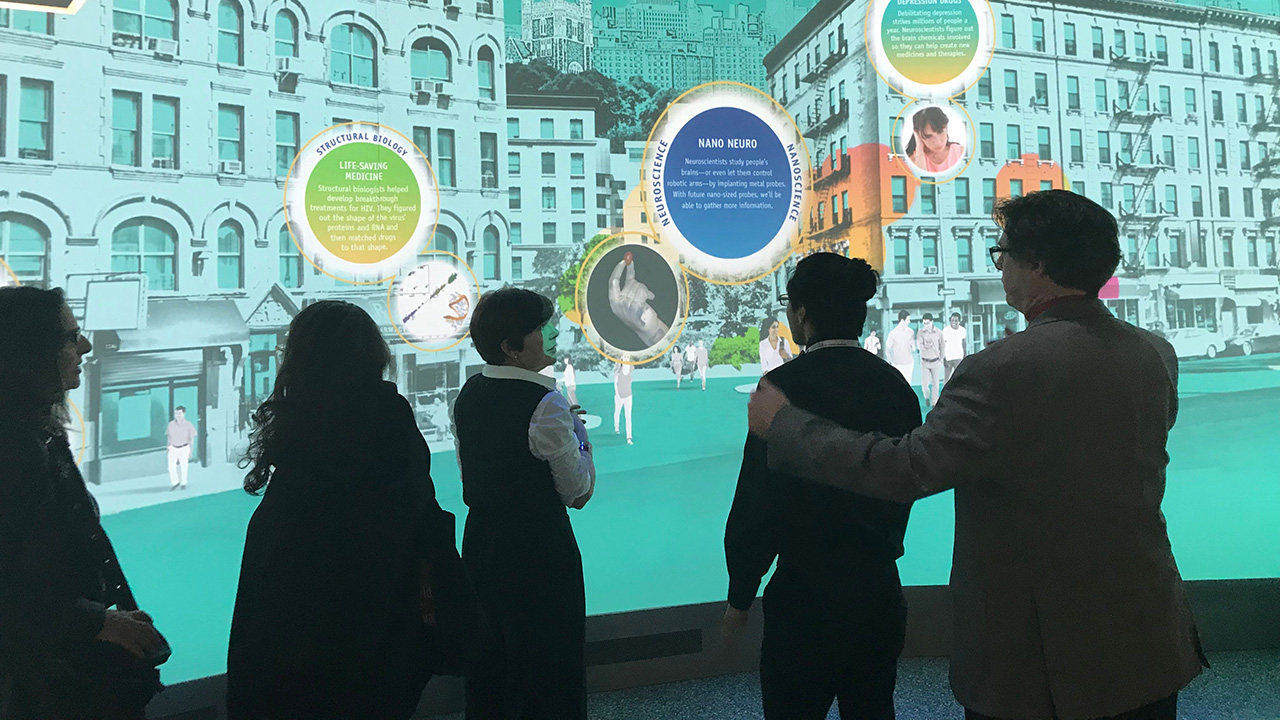 The STEM Teacher Residency Program (TRP) is a one-year program that will provide teachers with an immersive experience at the ASRC, a high-performing research center. The program is designed to attract motivated in-service teachers strongly committed to promoting interdisciplinary scientific thinking for the public good and working with New York City youth in their STEM learning pathways. 
During the program, residents will work with the Illumination Space team and researchers at the ASRC. They will engage in exploratory collaborations with resident scientists to develop hands-on teaching experiences and explore tools such as immersive learning technology. In addition, residents will receive ongoing support from mentors and researchers and professional development opportunities to enhance their teaching through effective science communication. 
STEM TRP will have several key benefits for its participants, the ASRC, and the broader community. Participants will develop a deep understanding of collaborative interdisciplinary research initiatives, build relationships with researchers and educators in the field, and develop youth programs for the community. The ASRC will benefit from the opportunity to engage with and contribute to the professional development of highly qualified STEM teachers who are committed to teaching in high-need schools in New York City. In addition, resident teachers will help scientists translate their research findings into effective educational materials and activities accessible to students at various grade levels. 
The program, funded through the National Science Foundation, has the potential to make a significant impact on the quality of community-oriented science education in New York City. We look forward to partnering with researchers and educators.