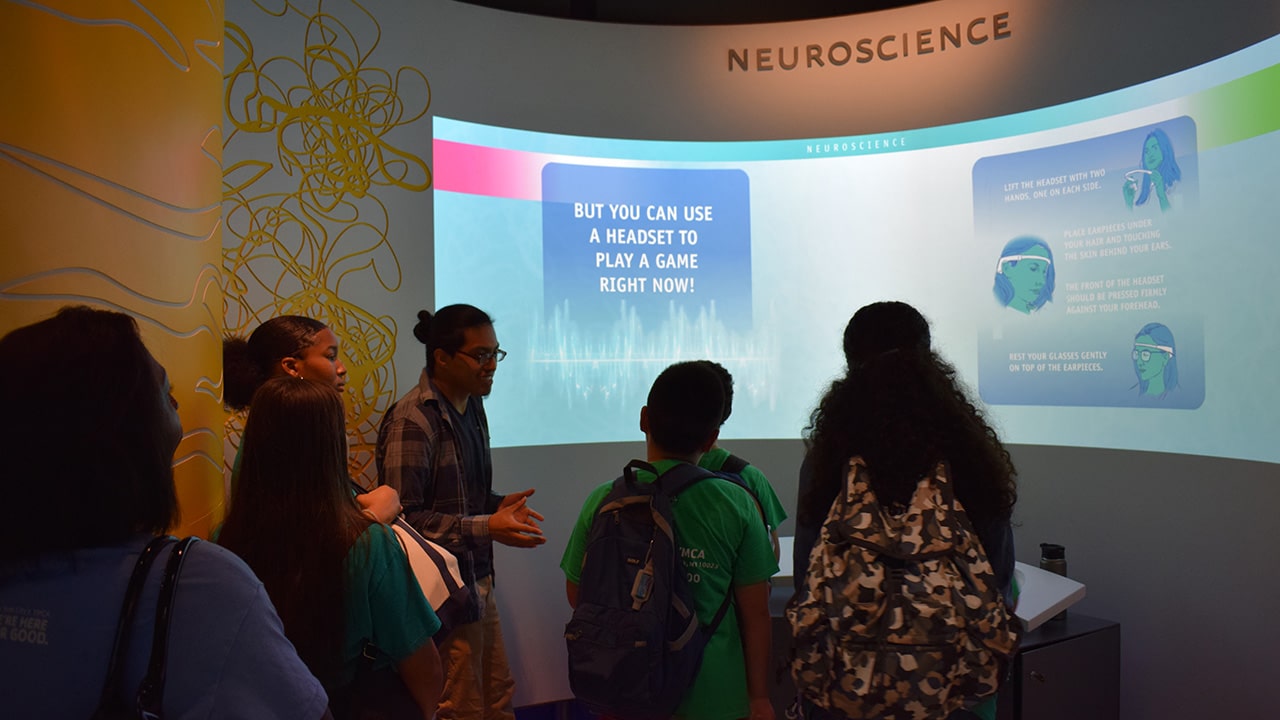 Each academic year, the ASRC IS Hub offers a competitive, paid science communication fellowship program that engages selected STEM graduate students in learning skills for effectively communicating science to the public.
Beginning in the fall of 2022, the redesigned fellowship will engage two CUNY STEM graduate students and two students from the CUNY Graduate School of Journalism's health and science program in partnering to learn skills for effectively communicating science to the public.
IS Hub Science Communication Fellowship Stipend: $3,000 per student per academic year (September – May)
Fellowship Aims and Components
The IS Science Communication Fellowship Program will help train and prepare STEM and journalism graduate students to be effective science communicators who are skilled at engaging the general public in an ongoing dialogue about and understanding of science and advancing science education for the public good.
The fellowship will take place during the academic year, and it will offer participants real-world training working closely with The ASRC communication team and CUNY Journalism faculty on a variety of science communications content (e.g., science writing, digital content creation, public engagement, science advocacy and more) and will require completion of a culminating project that generates lay friendly science content and proliferates fellows' learnings to their non-fellow student colleagues.
How to Apply
You must submit the following documents (combined in a single PDF) along with your application:
Résumé
Cover letter
PI consent form – Students who plan to work in a lab during the 2022–2023 academic year will need the consent of their PI to participate. Students in rotations can get their EO's signature.
Your cover letter should answer the following questions:
Why do you believe effective science communications is in the interest of the public? (Up 250 words)
How will participation in the GC Science Communications Fellowship program help you in your career as a scientist? (Up to 250 words)
What do you think is the importance of diversity in science communication, and how would you go about reaching diverse audiences? You may also include any personal statement of experience regarding diversity or lack of diversity in STEM. (Up to 250)
Application Deadline: Monday, July 25 at 11:59 p.m. Please access the PI consent form and upload all of your application materials in a single PDF form by the deadline.
Please address any questions to Josephine Peterson at JPeterson@gc.cuny.edu.