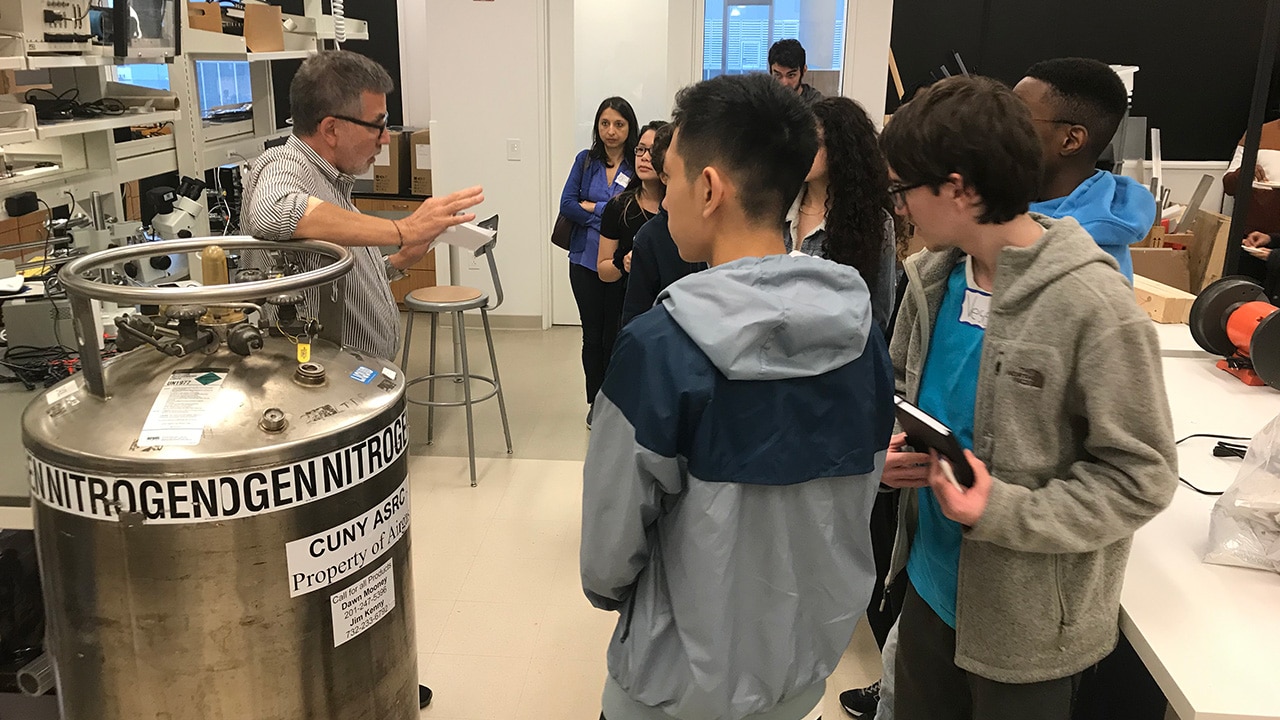 The ASRC IlluminationSpace field trip program welcomes hundreds of visitors each year, both virtually and in person to our interactive educational center located on the first floor of our facility.
In-Person Field Trips
Visitors to the ASRC IlluminationSpace explore five exciting and interconnected areas of science — nanoscience, photonics, structural biology, neuroscience, and environmental sciences — in a fun and supportive environment to encourage a deeper understanding of how science shapes our everyday lives. Through interactive motion and touchscreen games and engaging conversations with researchers, visitors learn about the ASRC's initiatives, inspiring them to search for science in the world around them.
Virtual Field Trips
Virtual experiences can host large classes and include an introduction to interdisciplinary science and research, a virtual lab tour and a Q&A with resident scientists.
Stay tuned for our new Immersive Virtual Experience coming in Fall 2022!
Sign up for our newsletter for updates on our new programs.