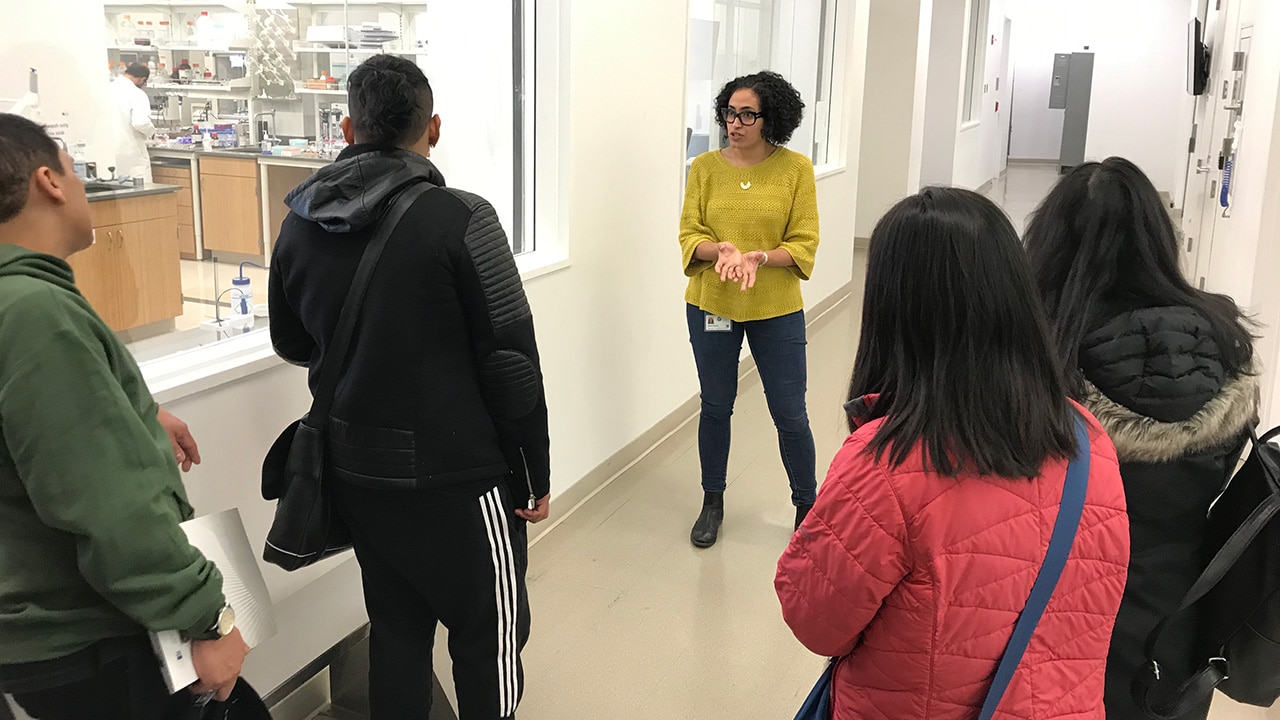 After participating in our programs, many students are eager to get involved in more STEM activities. Here we have compiled a list of STEM programs across the city.
Research in Materials Science Program
The Research in Materials Science (RIMS) program hosts high school students for summer internships to carry out hands-on research for 8 weeks in laboratories throughout the ASRC. Students are chosen from a competitive pool of applicants that are selected in partnership with the Harlem Education Activities Fund (HEAF). The students are provided with a generous stipend to support them over the summer and, in addition to their research activity, the opportunity to participate in a number of career development seminars.
This program has received funding from the National Science Foundation, the Army Research Office, the American Chemical Society Project SEED, and the Nellie Mae Educational Foundation.
Program Managers: Prof. Adam Braunschweig, Associate Professor, ASRC & Andrew Levine, PhD Student, Graduate Center/ASRC.