Information Flier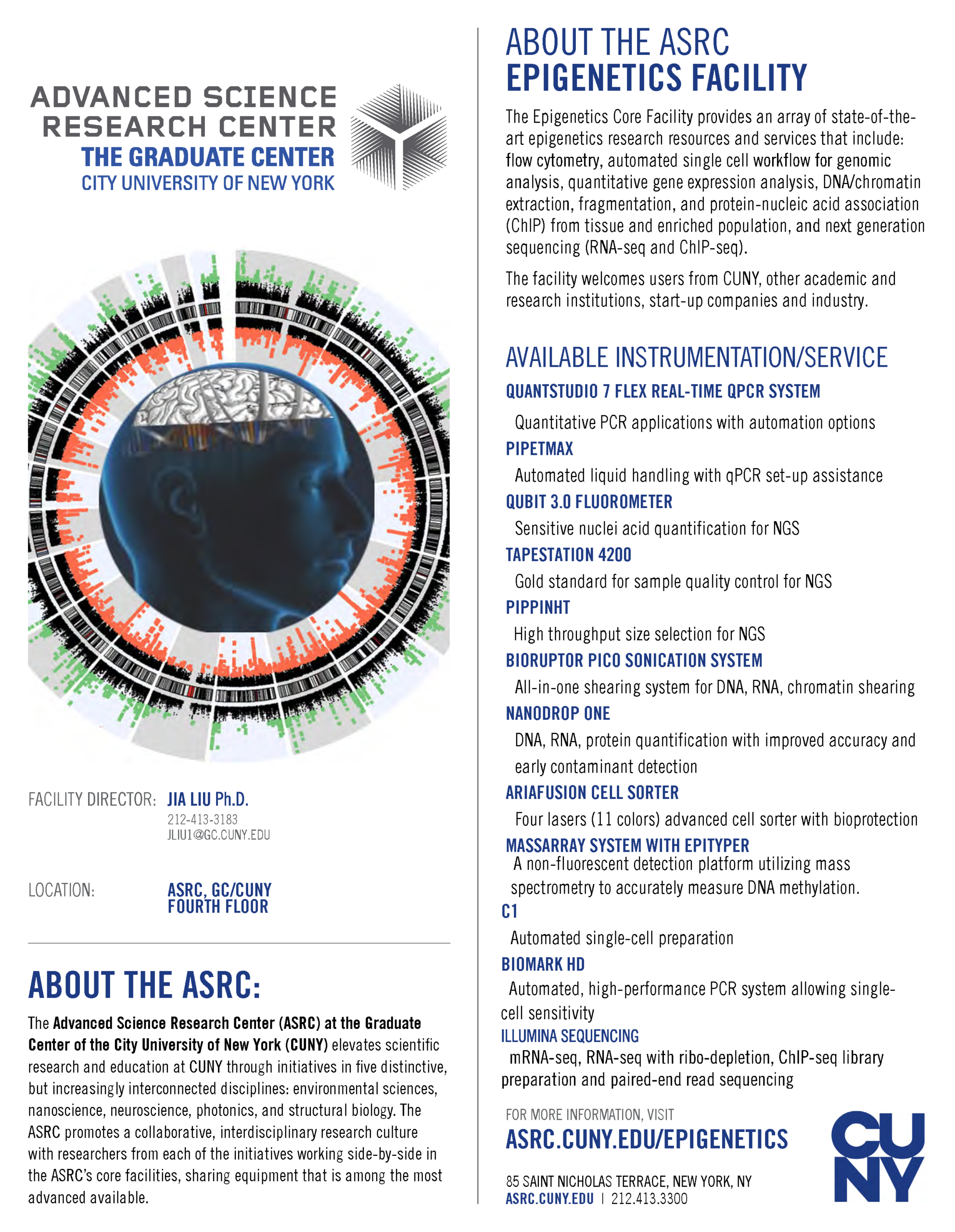 The Epigenetics Core Facility at ASRC provides a variety of research resources and services that include:
Nucleic acid extraction and fragmentation
Protein-nucleic acid association (ChIP) from tissue and enriched population
Quantitative gene expression analysis (qRT-PCR)
In situ hybridization detection of transcriptional targets with spatial resolution via RNAscope and Basescope.
Targeted DNA methylation analysis in specific genomic loci of interest,
Next generation sequencing library preparation (RNA-seq and ChIP-seq) and Illumina sequencing.
At Singel Cell level, we provide resources and services for both microfluidic-based and droplet-based single cell genomics (single cell gene expression, ATAC-seq and Multiome).
The Core also houses a sophisticated flow cytometry cell sorter that is equipped with 4 lasers and capable of detecting up to 11 colors. The sorter allows automated cytofluorimetric analysis and the sterile sorting of specific cell types, with biosafety protection.
For consultation on experimental design and instrument capabilities, please contact Epigenetics Core Facility Director Dr. Jia Liu, or call 212.413.3183.