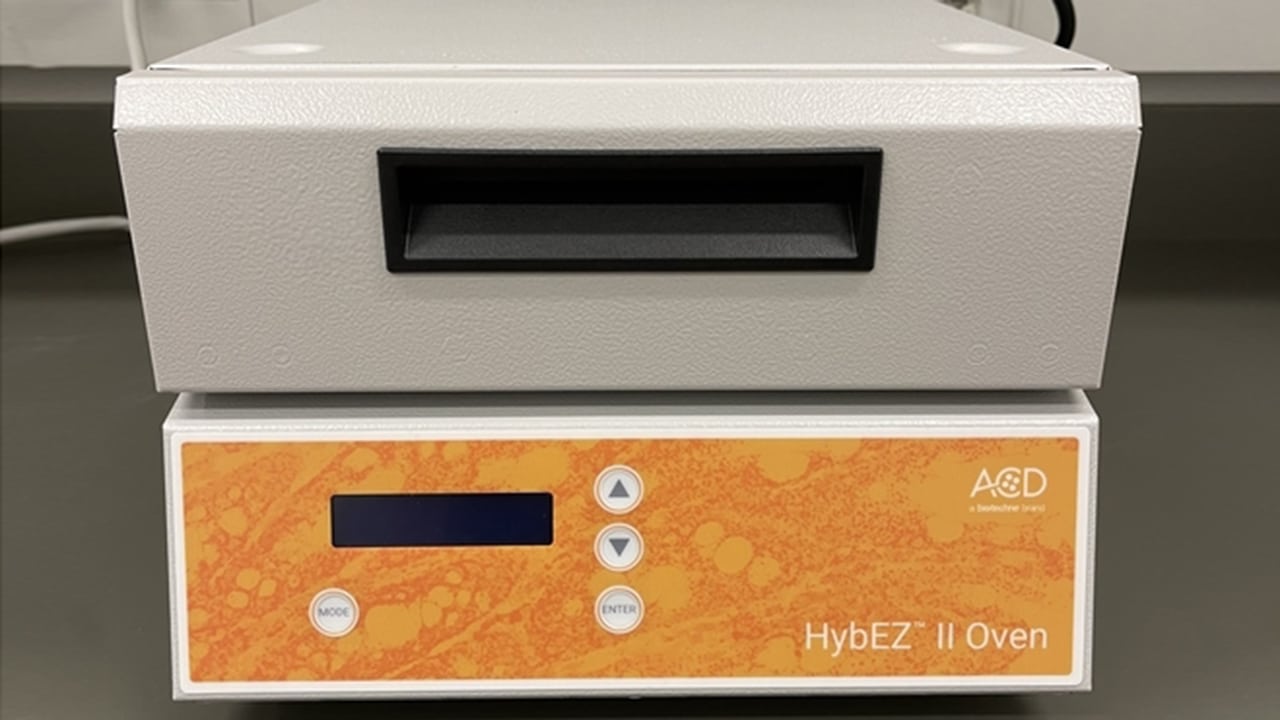 RNAscope Technology is a novel in situ hybridization (ISH) assay for detection of target RNA within intact cells. The assay represents a major advance in RNA ISH approaches with its proprietary probe design to amplify target-specific signals but not background noise from non-specific hybridization.
BaseScope Assay bases on the same platform of proven and established RNAscope technology. This powerful assay provides new data dimensions and unique insight into biological mechanisms. The BaseScope Assay enables applications such as the detection of exon junctions/splice variants, short/highly homologous RNA sequences (50-300 bases), and point mutations at single cell sensitivity. BaseScope detects biological events in cells using a single Z pair and offers highly specific and sensitive detection of RNA targets with down to ONE nucleotide differences.
Features
Use double-Z oligo probe pools that hybridize to specific RNA target of interest. Probe can be designed for virtually ANY gene in ANY genome for interrogation in ANY tissue.
Provide exceptional sensitivity, allowing single-molecule detection of RNA targets at the single cell level.
Ideal for simultaneous detection studies of any genes in nearly any tissue-type using fluorescent labels
RNAscope Fluorescent assay has exceptional sensitivity allowing simultaneous single-molecule detection of one, two, three or four different RNA targets.
Key Applications
RNAscope Fluorescent Assay with versatile fluorescent "color channel" assignment
BaseScope Chromogenic Assay for detection of short RNA targets (50-300 bases), highly homologous sequences, RNA mutations, and exon junctions for the detection of splice variants, circular RNA, and gene fusion.
---
Contacts
Jia Liu, Ph.D.


Director

,

Epigenetics Facility




Director

,

Rodent Behavioral Analysis Suite




Research Associate Professor

,

Neuroscience Initiative


jliu1@gc.cuny.edu
Manufacturer / Model
ACD Bio-techne / RNAscope – Fluorescence assay; BaseScope - Chromogenic assay
Facility
Epigenetics Facility
Keywords
in situ hybridization, RNA