C1 Single-Cell Autoprep System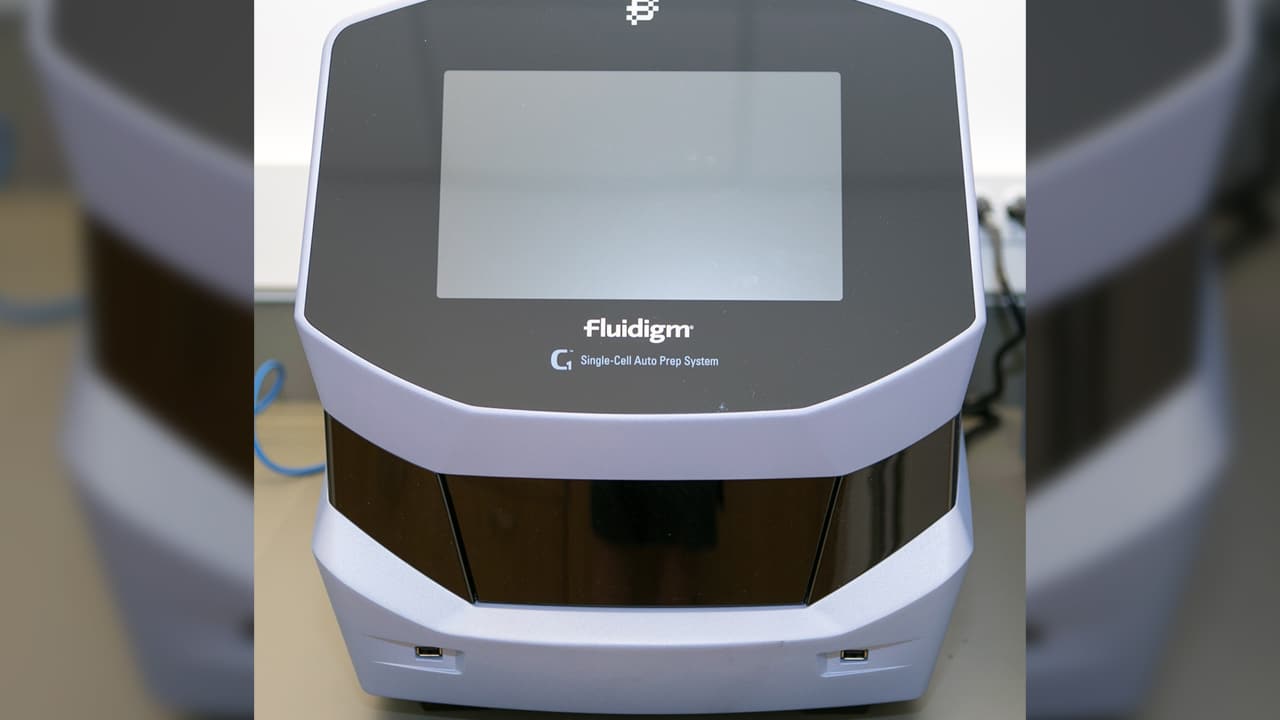 C1 is an automated system that carefully isolates single cells into individual reaction chambers in the exclusive Fluidigm integrated fluidic circuit (IFC). C1 lets you prepare single-cell templates for mRNA sequencing, DNA sequencing, epigenetics or miRNA expression. You can extract, reverse transcribe, amplify, and ultimately detect and analyze gene expression using just one technology, eliminating the added variability introduced by human error and multi-platform approaches. With an optimized protocol, pre-formulated reagent kits, and disposable IFCs, users can achieve single-cell accuracy with "load and go" productivity and a cDNA product that is ready for use with the Epigenetics Facility's Biomark HD high throughput PCR system.
Features
Discover differences in heterogeneous populations with single-cell accuracy.
Easily isolate and process individual cells with a streamlined workflow and intuitive interface.
Minimize hands-on time with an automated cell-to-data workflow.
Key Supported Applications
Automated collection of up to 800 individual cell's DNA or RNA content for sequencing or qPCR detection
Location
ASRC 4th Floor Rm 4.132
---
Contacts
Jia Liu, Ph.D.


Director

,

Epigenetics Facility




Director

,

Rodent Behavioral Analysis Suite




Research Associate Professor

,

Neuroscience Initiative


jliu1@gc.cuny.edu
Manufacturer / Model
Fluidigm / C1 Single-Cell Auto Prep System
Facility
Epigenetics Facility
Keywords
cell isolation, DNA sequencing, epigenetics, miRNA expression, mRNA sequencing, qPCR detection, single cell genomics