Posted on November 22, 2019 in 5x5 Anniversary Feature, ASRC News, Featured News
On October 30, over 200 CUNY science faculty members, students, and postdocs came together with University leaders, funders, local officials, and eminent researchers from other institutions to celebrate the fifth anniversary of the Advanced Science Research Center at The Graduate Center, CUNY. The day-long event provided an opportunity for the CUNY community and other stakeholders to celebrate the growth and success of interdisciplinary science across the University during the CUNY ASRC's first five years.
During the day, CUNY students attended talks by world-renowned physicist and engineer Nader Engheta and cancer biologist and Nobel Laureate Harold Varmus, who shared how an interdisciplinary approach to research has helped advance their work. Science faculty from Hunter College, Baruch College, and the CUNY ASRC also highlighted some of their research that has been facilitated by working across multiple areas of science.
CUNY Chancellor Félix V. Matos Rodríguez and Graduate Center President James L. Muyskens kicked off the evening gathering by sharing their thoughts on the CUNY ASRC's increasingly important role in expanding scientific research within the center's five disciplines—environmental science, nanoscience, neuroscience, photonics and structural biology—as well as other STEM disciplines at CUNY's 26 campuses. The evening also featured Engheta and Varmus along with CUNY ASRC structural biologist and Graduate Center Professor Shana Elbaum-Garfinkle and Brooklyn College biogeochemist Jennifer Cherrier in a panel discussion on the future of interdisciplinary research, which was led by CUNY ASRC Executive Director Annette "Nina" Gray. The celebration concluded with a reception.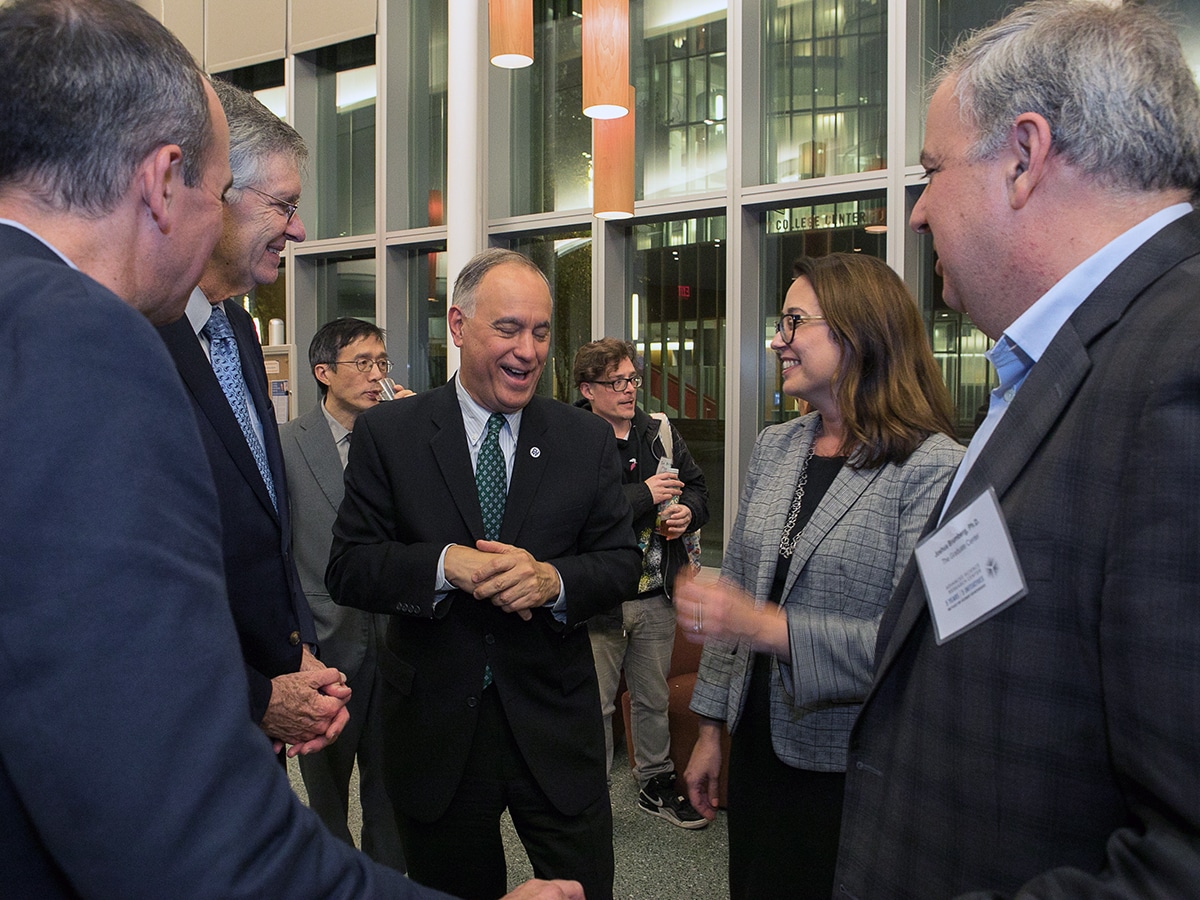 &nbsp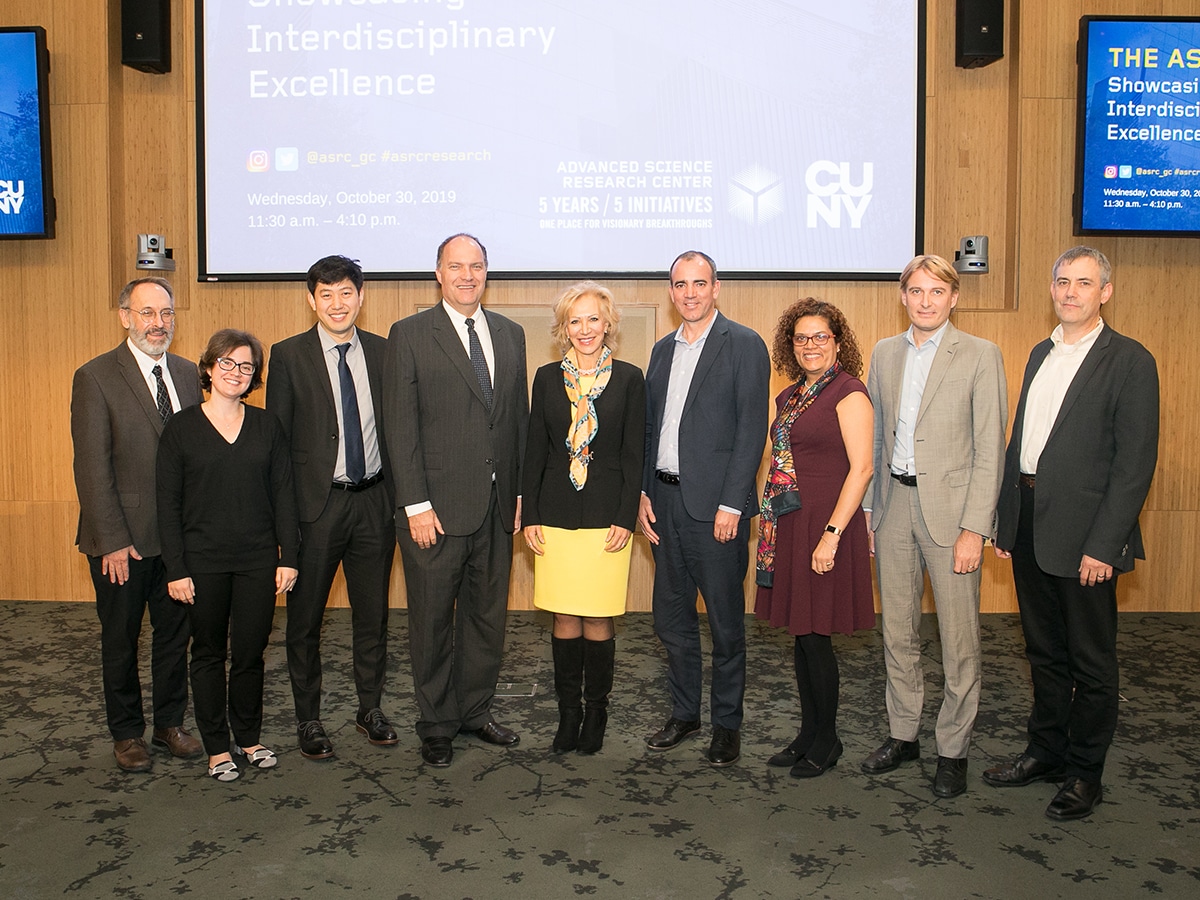 &nbsp