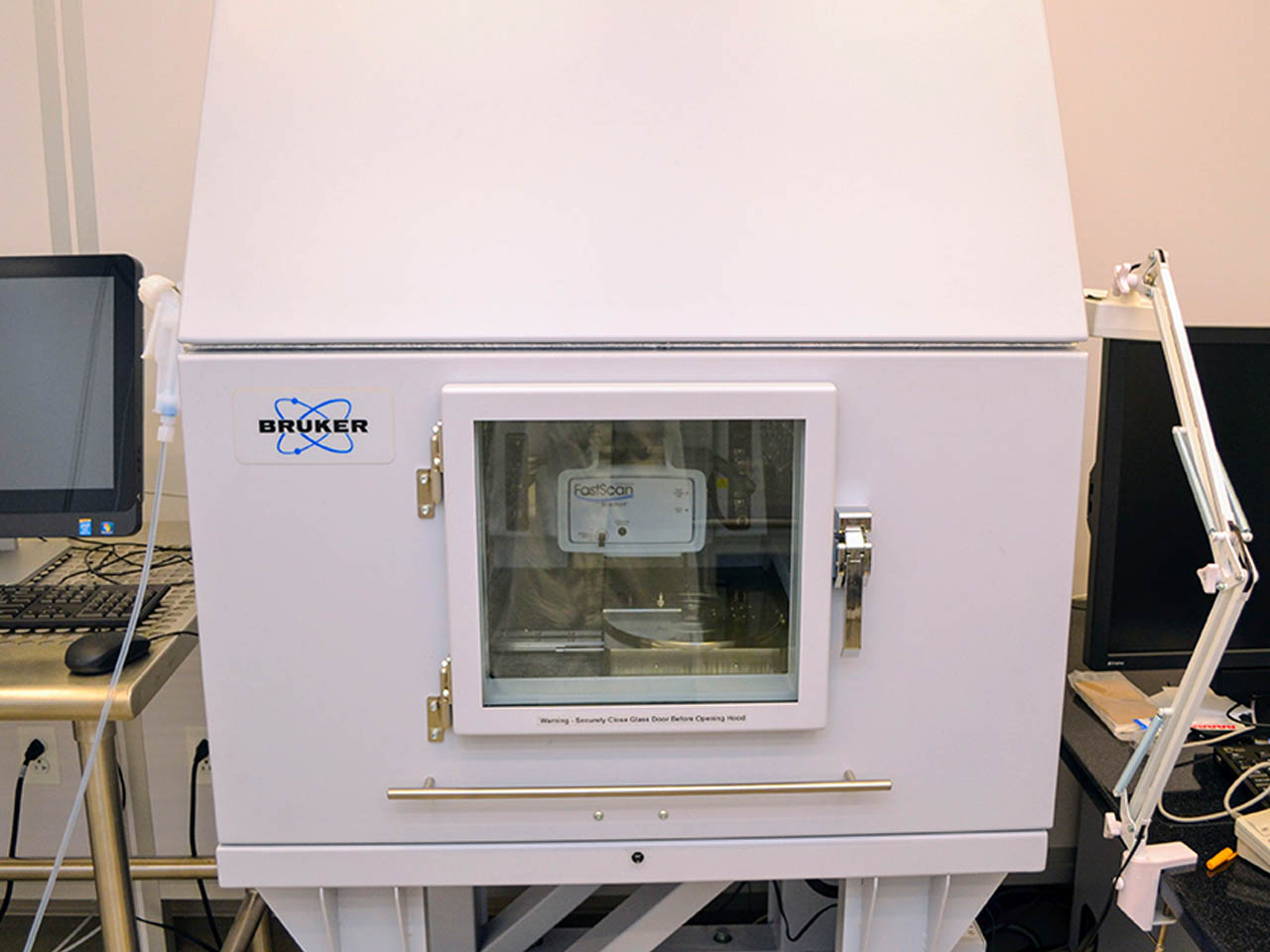 The Bruker Dimension FastScan AFM provides high speed topographic imaging without loss of resolution or force control. The system is capable of measurements on both large and small size samples in air or fluids. The FastScan module generates on the fly atomic force microscopy images.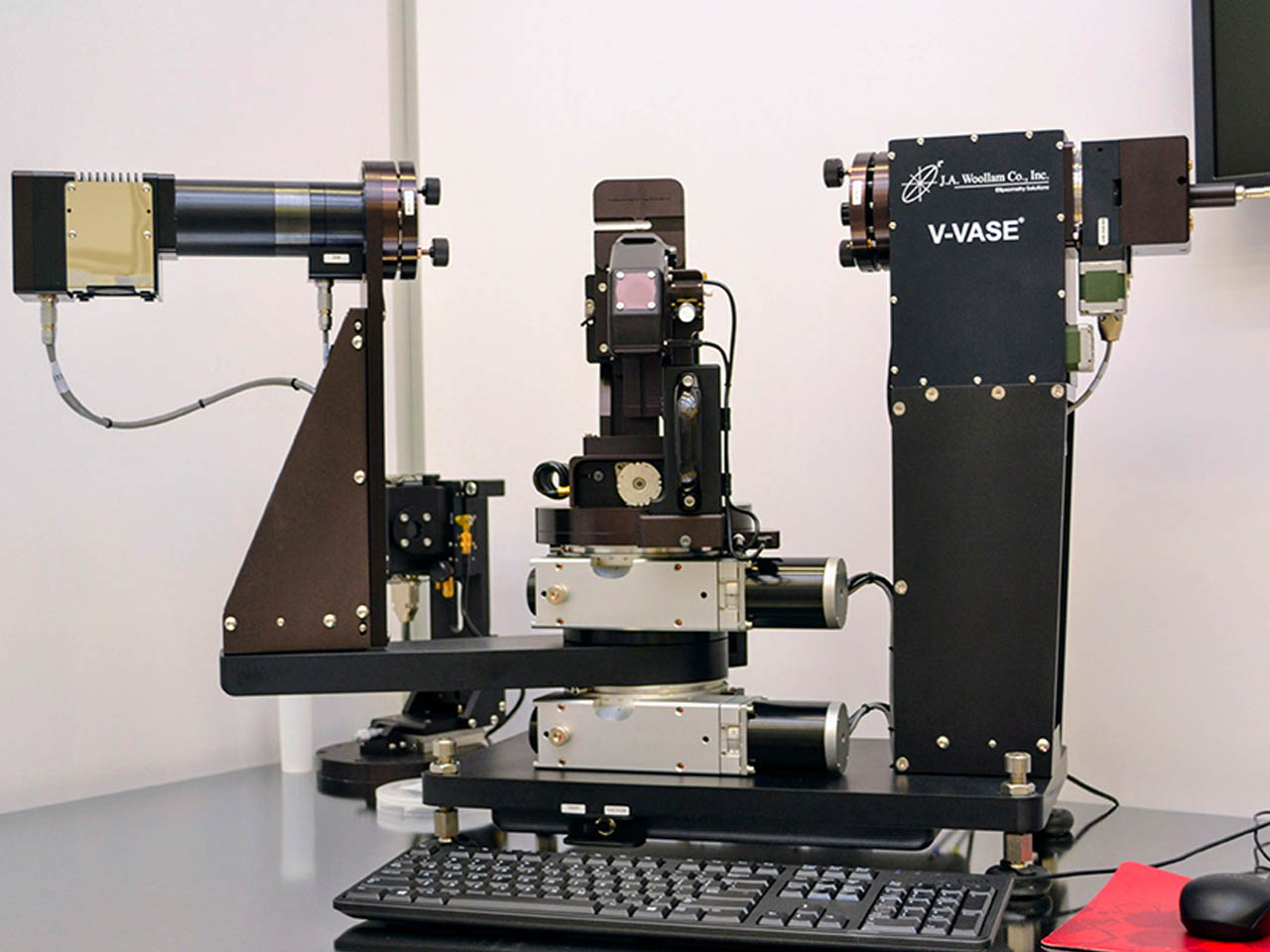 The Woollam V-VASE is a Variable Angle Spectroscopic Ellipsometer capable of automated thin-film characterization, high-precision angle, and a wide spectral range (240 nm to 2500 nm). Analysis of ellipsometric data can be used to determine layer thickness, surface and interfacial roughness, sample anisotropy, Mueller-matrix data, and optical constants (refractive index and extinction). The tool has a vertical sample vacuum mount that can accommodate up to 200 mm diameter samples.
The V-VASE is configured with an automated z-translation stage and digital camera for spot location viewing. Focusing optics and provide the ability to reduce the beam spot size down to 100 or 200 um, depending on fiber choice. A heating stage is also available for samples up to 50 mm in diameter and 7.6 mm-thick with temperatures ranging from room temperature to 300 C.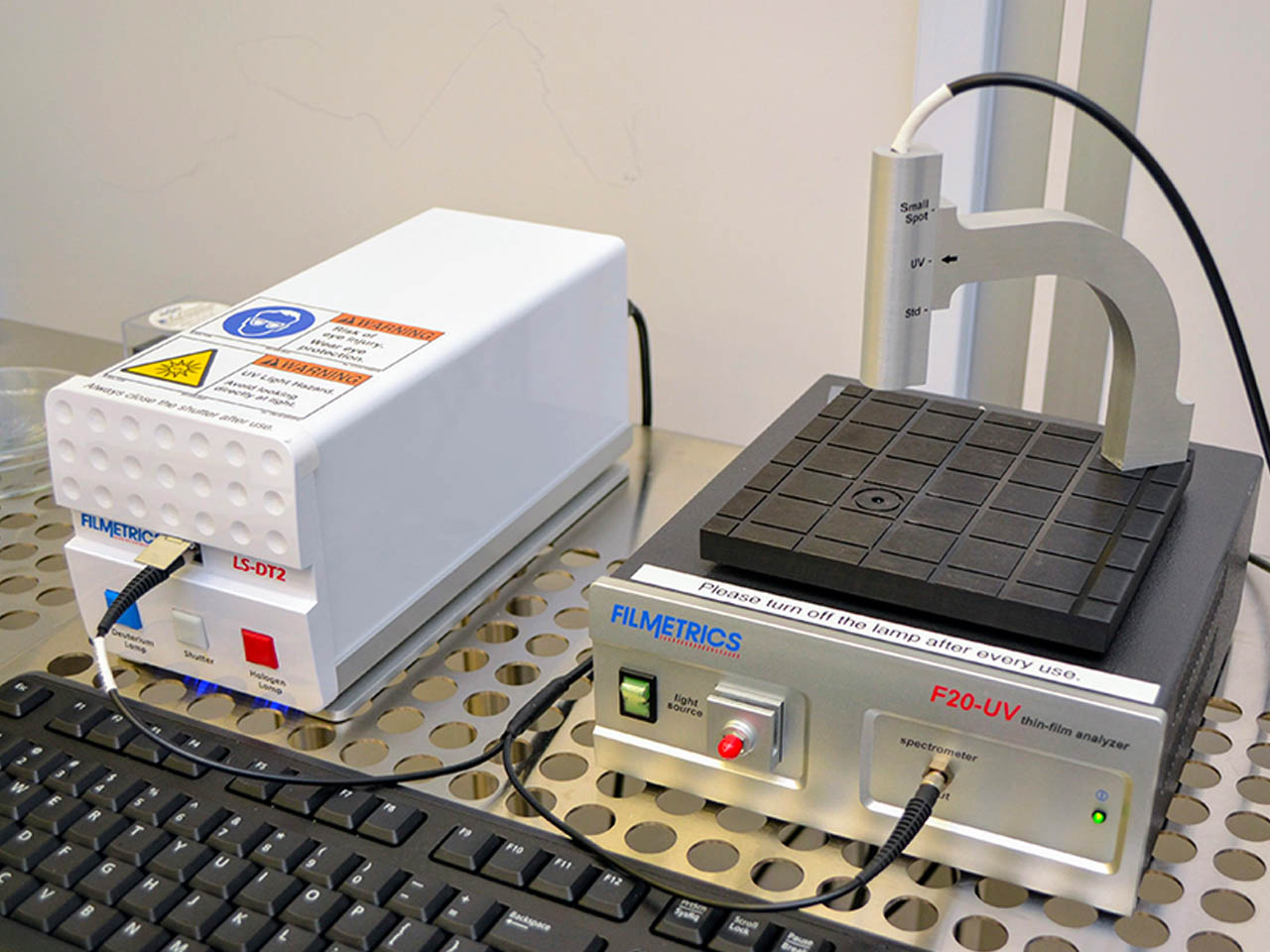 The Filmetrics F20 is used to measure the thickness and optical constants (n and k) of transparent and semi-transparent thin films. Measured films must be optically smooth and between 100 Å and 50 um thick. Commonly measured films include semiconductor process films such as oxides, nitrides, resists and polysilicon. Films that cannot be measured include very rough films and opaque films. The Filmetrics thin film analyzer is very useful for rapidly fine-tuning resist recipes and measuring etch rates.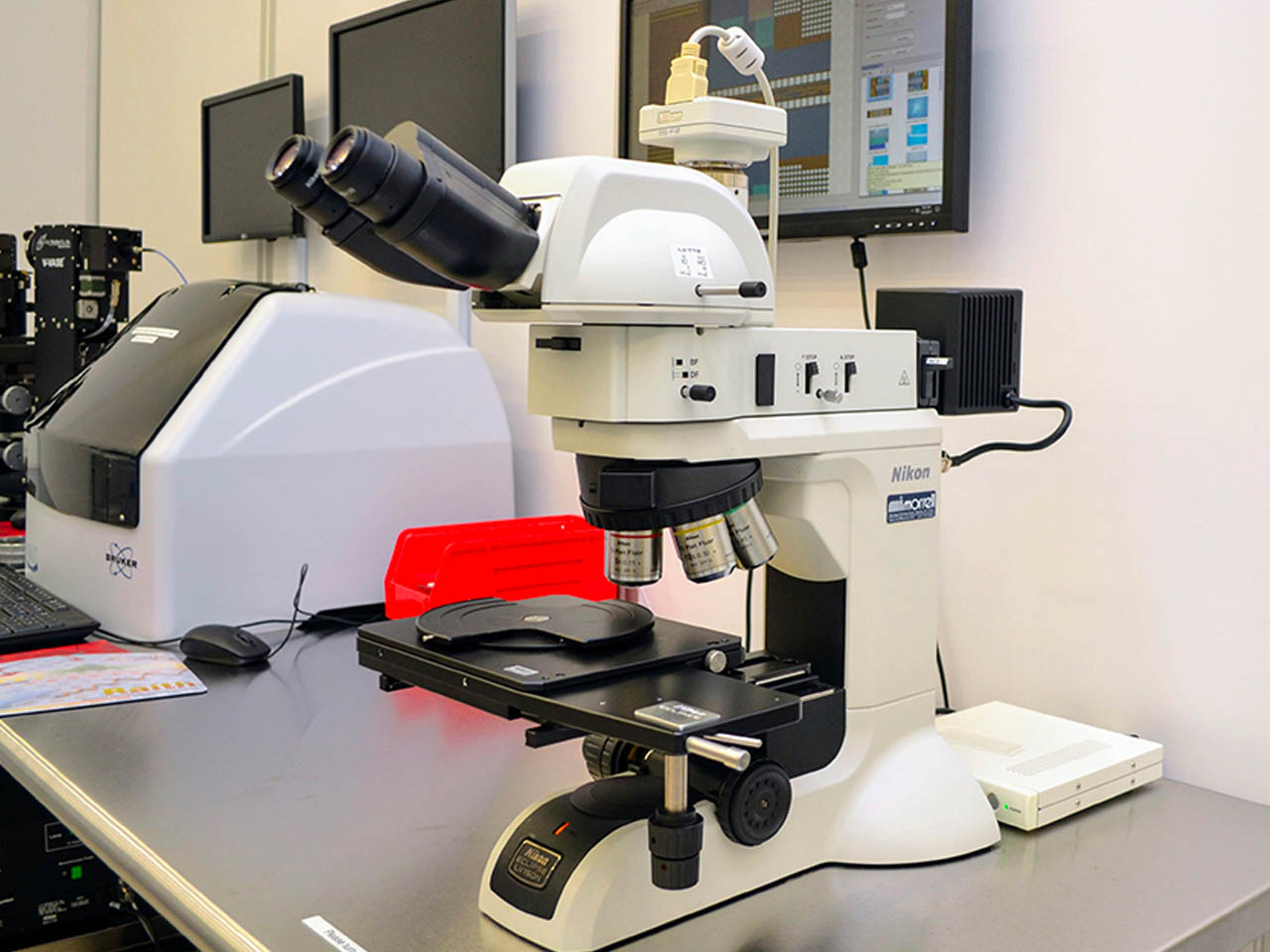 Several Nikon Cclipse Inspection Microscopes are located throughout the cleanroom. The system has a 6"x6" stage and is configured with bright-field, dark-field, and simple polarizing objectives. The microscopes are fitted with a Nikon DigiSight Color Digital Camera Head (5 megapixels) and a PC with Nikon's NIS-Elements software.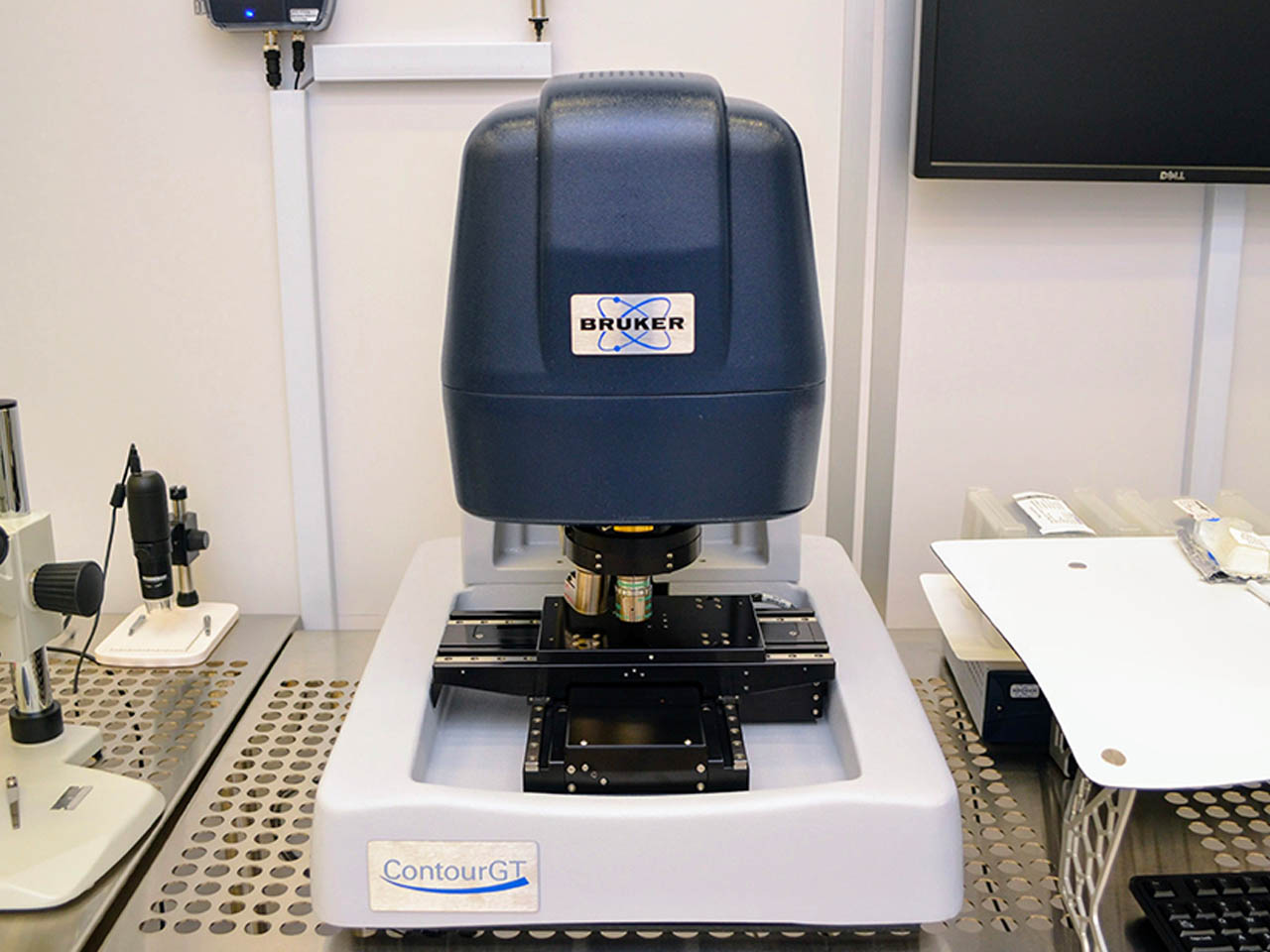 The Bruker Contour GT-I is a fully automated and programmable optical interferometric microscope that can be used to measure and map surface features in 3D. The system features an automated tip/tilt optical head, to enable measurements over a range of angles while minimizing tracking errors.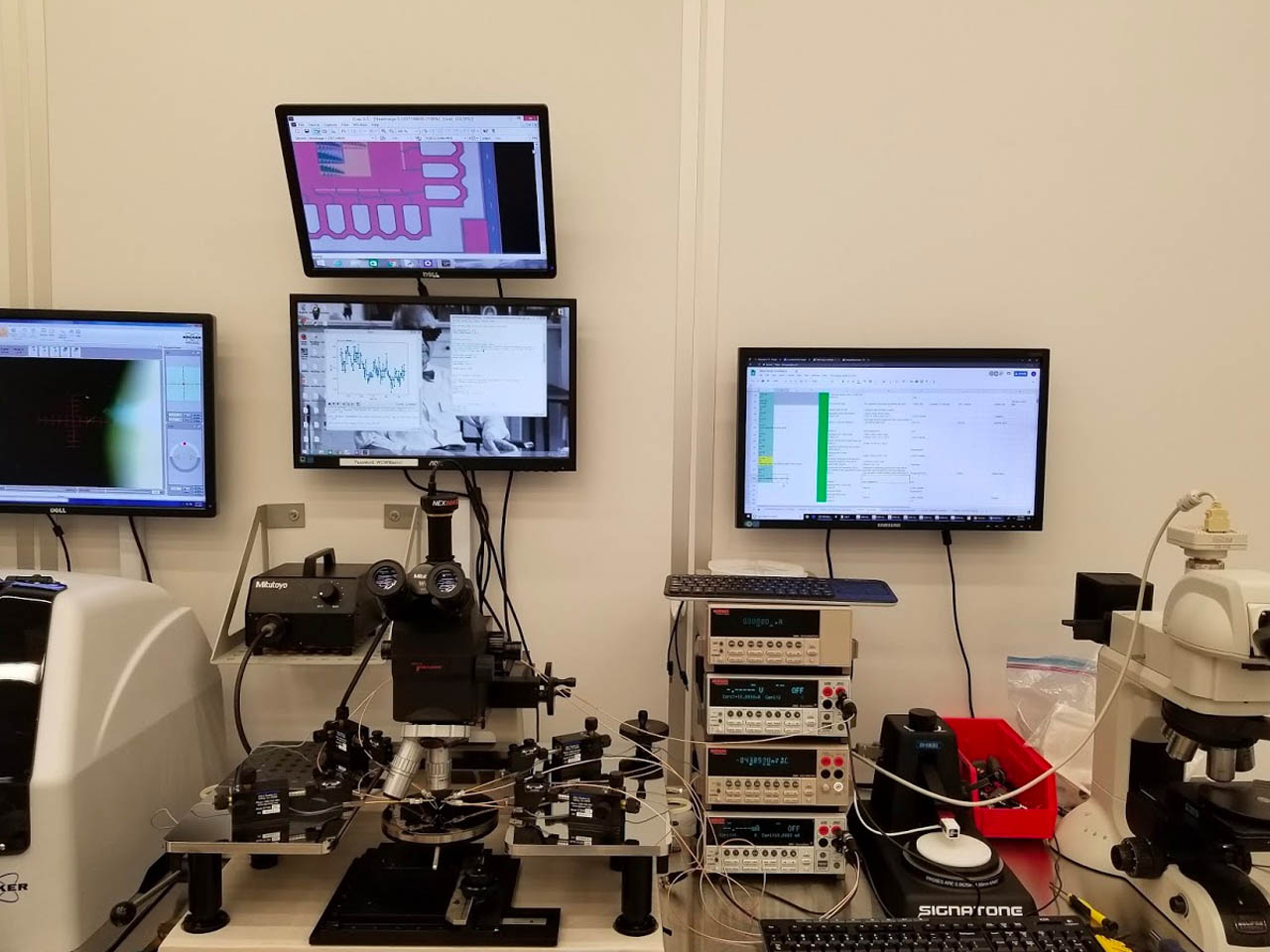 The probe station is equipped with two Keithley 2400 Source Meters, a Keithley 6485 picoammeter, and a Keithley 2000 Diginal Multimeter. It can be configured by the users to perform a large number of room-temperature electrical measurements, such as 4-point probe, I-V, back-gating, and many others. Python is used to controll the source measurement units and to acquire data. Users should work with the NanoFabrication staff to configure the probe station for their application.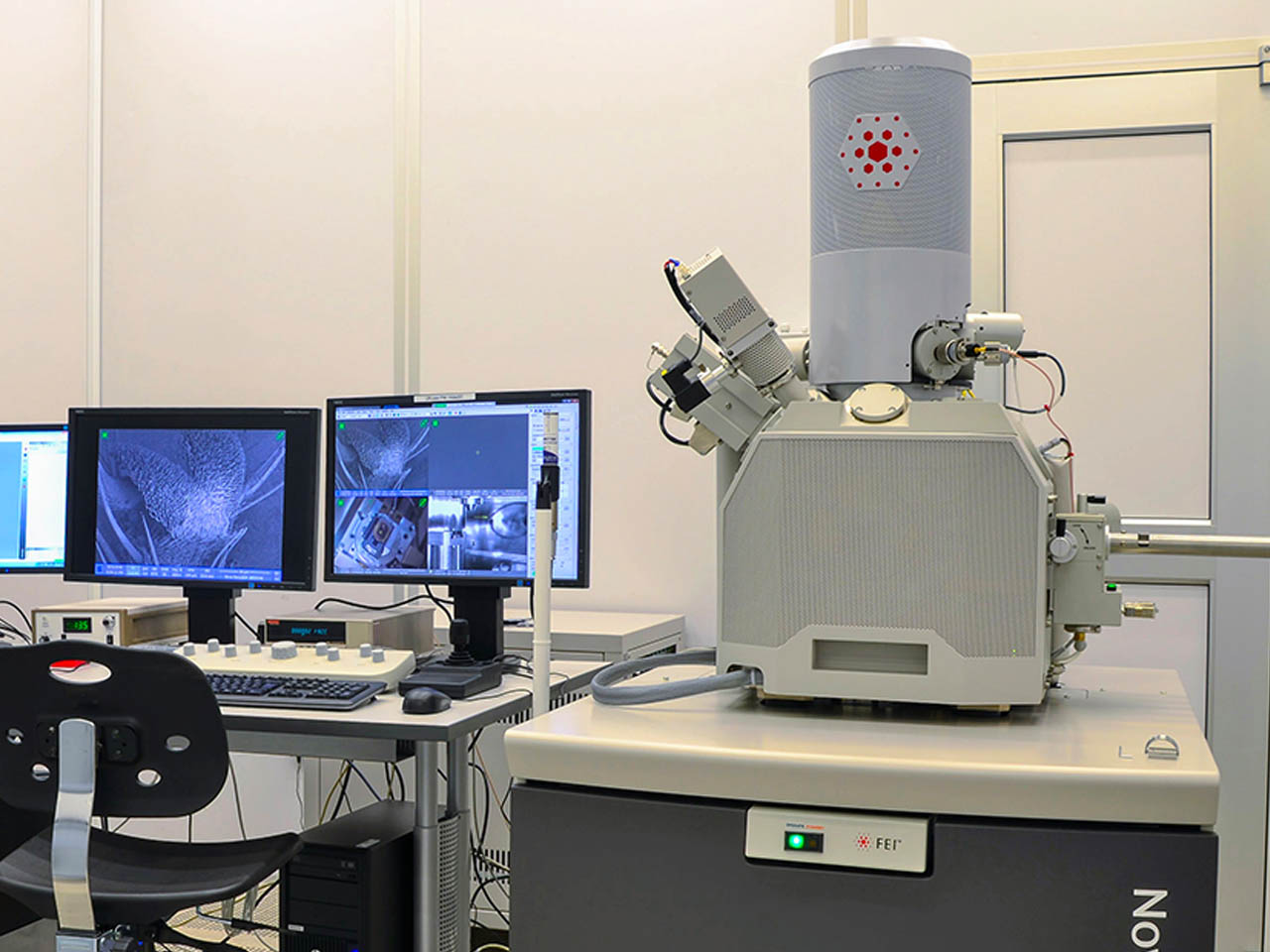 The FEI Nova NanoSEM™ is a high resolution scanning electron microscope intended for sample characterization. In addition to the SEM features, the Nova system is configured with a beam blanker and the Raith ELPHY Quantum software to enable electron beam lithography for users who do not require the ultra-high resolution of the Elionix system.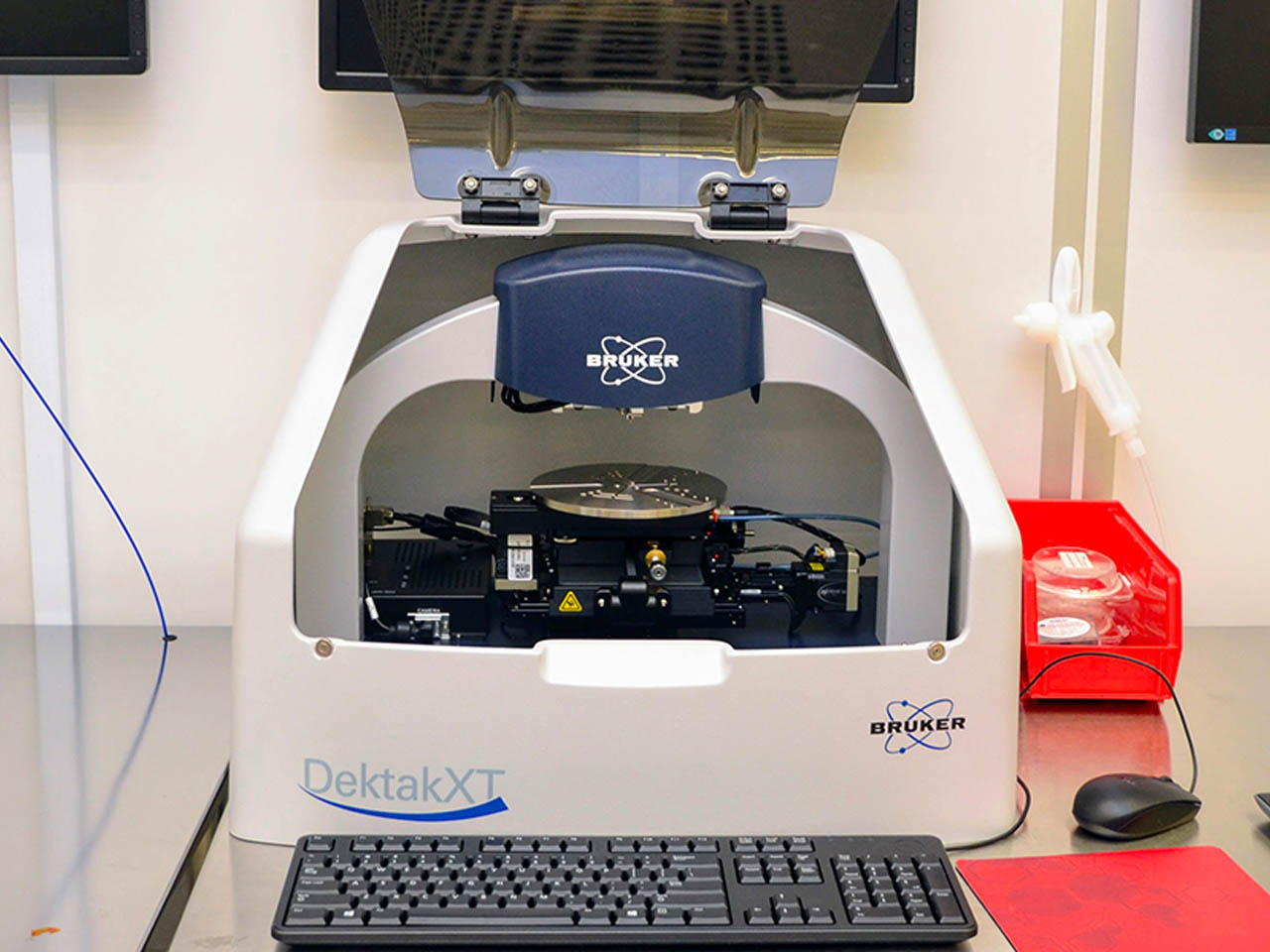 The Bruker Dektak-XT is a semi-automated stylus profiler that can be used to measure step height with better than 5 Å repeatability, surface roughness, as well as 3D surface mapping.