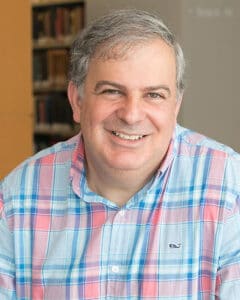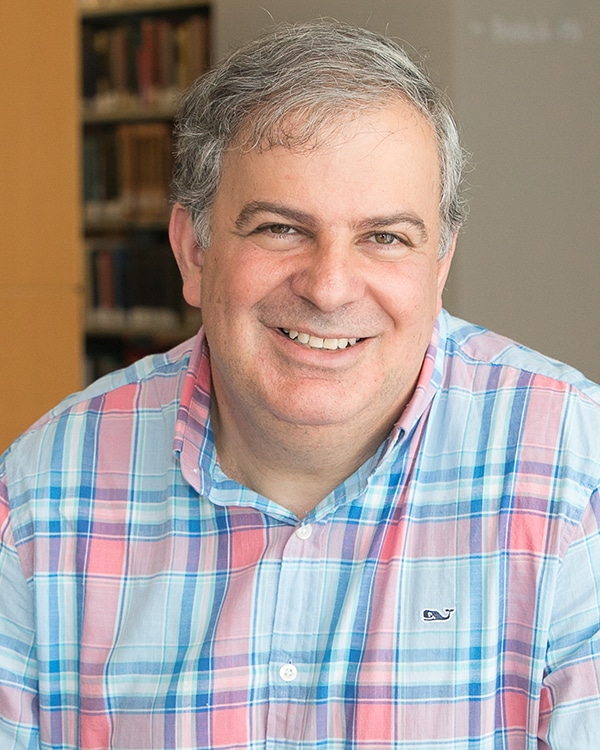 Welcome to the spring semester! I am always excited at the beginning of a new semester when I see students rushing about campus and overhear their animated discussions about their latest laboratory results or continuations of discussions that were happening in the class they just exited. After almost two years of missing these experiences due to pandemic-induced virtual learning, our students are returning to the classroom, which makes me appreciate even more what has been going on at the Advanced Science Research Center at the CUNY Graduate Center (CUNY ASRC) throughout this period. Following a brief break in spring 2020, CUNY ASRC students, faculty, and staff returned to their labs and have continued their research despite often difficult operating conditions induced by the pandemic. This issue of Interdisciplinary Insights highlights some of their exciting advances during this time.
Spring is a time of renewal, and I am looking forward to renewing my close interactions with everyone at the CUNY ASRC, where I will again be serving as interim executive director in addition to my role as dean for the sciences at the CUNY Graduate Center.  After more than two years of exemplary leadership of the CUNY ASRC, Dr. Anette 'Nina' Gray is departing for a new role. During her time here, Nina was highly successful in working with faculty, staff, and students to achieve our goal of partnering with researchers across CUNY to advance scientific understanding while also engaging diverse populations in the research enterprise. We wish her well in her next chapter, and I express my sincerest thanks for all she has done. As interim director, I hope to strengthen the ties between the CUNY ASRC and our academic programs and find ways that more of our students can avail themselves of the research, outreach, and professional development opportunities we offer.
One goal of the CUNY ASRC is to provide opportunities for scientists to take their ideas to the marketplace. In April 2020, shortly after we shifted to remote learning, the CUNY ASRC was awarded a prestigious New York State Center for Advanced Technology (CAT) grant focusing on the development of academic-private partnerships in the area of biological nano-sensing devices. The Sensor CAT's work has advanced significantly during this time, and this April we will host the annual meeting of all New York State CATs. I look forward to showing how centers like the CUNY ASRC are making a meaningful impact on the local economies in which they are embedded.
I hope you enjoy reading updates from our five initiatives in this issue of Interdisciplinary Insights, and I look forward to seeing many of you in person at the CUNY ASRC.
Sincerely,
Josh Brumberg
Research Highlight: Environmental Sciences
Researchers Use Space Tech to Help Save a Forest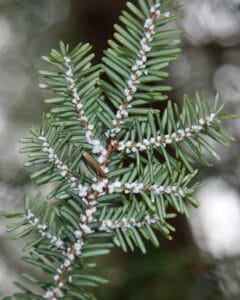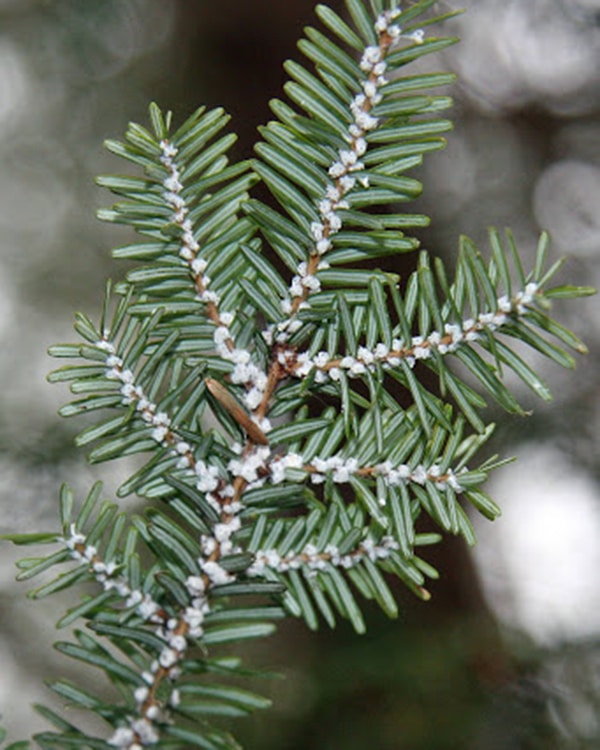 Researchers from the Environmental Sciences Initiative are turning to outer space to help save eastern hemlock trees in the Adirondacks. The trees are being attacked by the hemlock woolly adelgid, an aphid-like insect that feeds on the trees' needles. This invasive bug has the potential to change the entire landscape around the Adirondacks' Lake George region and destroy the forest, which is a major economic driver in the area. "There is really no tree species that is capable of filling the niche that hemlocks currently occupy," says Professor Andrew Reinmann, a member of the CUNY ASRC's Environmental Sciences Initiative who has long studied forests in this region and is leading the work.
Using 30 years of satellite imagery, the researchers can go back in time and understand changes in land cover, distribution, and forest configuration. In addition to saving the area's eastern hemlocks, the team is also working to provide a foundation for freely available remote sensing tools. "We want to figure out an approach that can transcend the invisible divide between the academic community and the land manager, conservation biologists, and practitioner communities by creating a product that is easy for all of them to use and share," says Reinmann.
Crowdfunding for Community-Based Science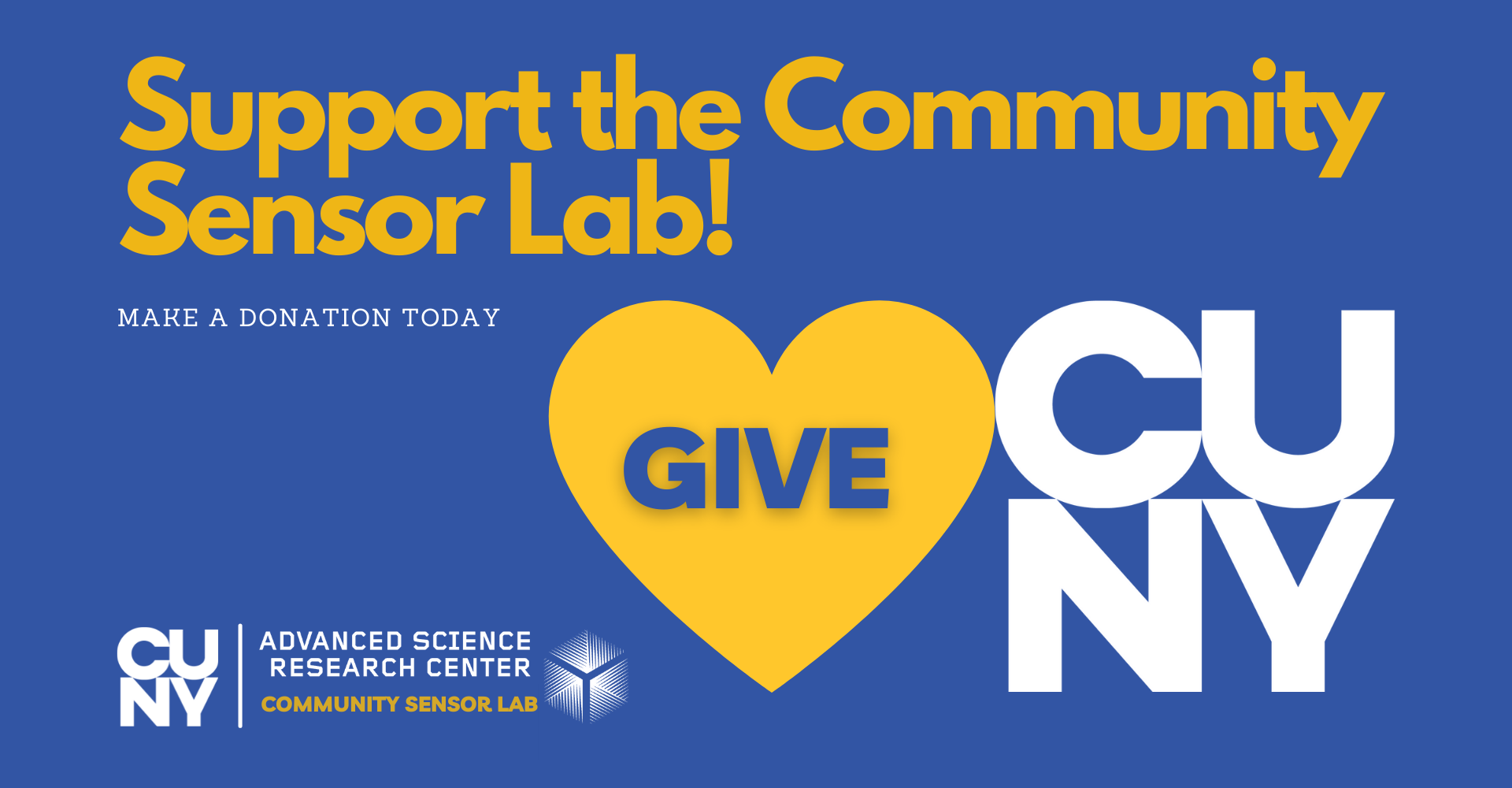 Looking for a way to make a positive impact on youth and the environment? Donate to the Community Sensor Lab's crowdfunding campaign!
The Community Sensor Lab is an educational outreach program launched by the CUNY ASRC that places the power of do-it-yourself environmental sensing technology in the hands of youth and community members and empowers them to collect and use data for local environmental advocacy.
Last year, the Community Sensor Lab worked with CUNY undergraduates and New York City high school students to assemble 15 environmental sensors, which they then used to complete air-quality and flood research in their communities, including Red Hook, Far Rockaway, and Harlem. This year, with your help, the lab will develop a new suite of soil sensors, create an open-access data portal, and expand to work with more New York City neighborhoods and students.
Industry Partner Spotlight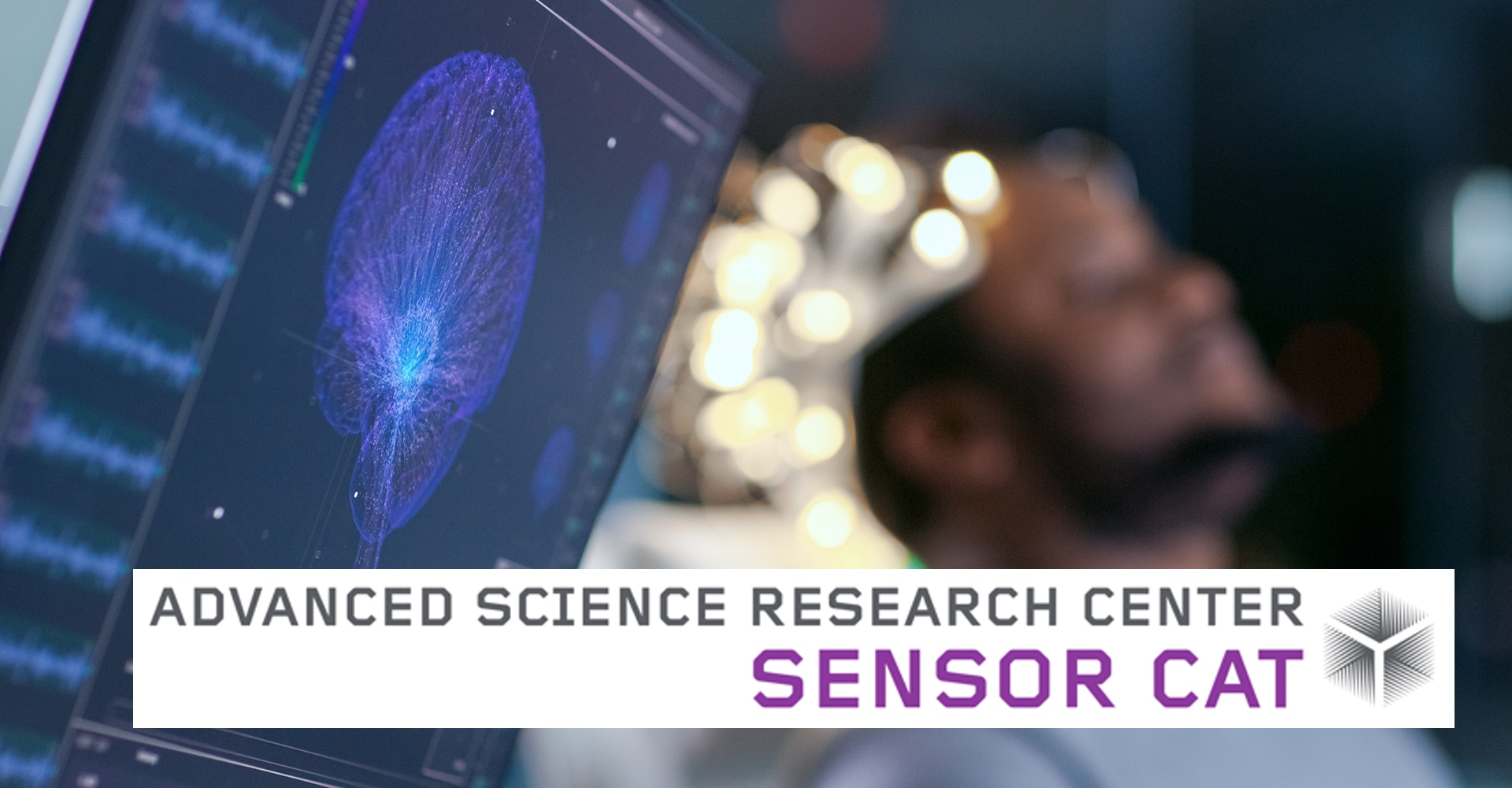 CUNY ASRC Sensor CAT Supports Local Start-up's Development of Industrial-Scale Quantum Computing Tech
The CUNY ASRC Nanoscience Initiative is collaborating with Next Generation Quantum Corp, a Brooklyn-based New York City College of Technology spin-off company, to develop the first product prototype for the company's new quantum computing technology. Created by the company's CEO Shaina Raklyar and Chief Technology Officer German Kolmakov, the technology unlocks the power of industrial-scale quantum computing. Raklya and Kolmakov are also receiving support from the CUNY ASRC Sensor CAT program, which will enable them to further develop their potentially groundbreaking advance by creating components for the protype at the CUNY ASRC's Nanofabrication Facility.
The CUNY ASRC Sensor CAT program offers funding to support academic-industry partnerships to develop next-generation sensor technology, with a wide-range of applications to improve and understand human and environmental health. By facilitating access to necessary research instrumentation and academic expertise, the Sensor CAT plays a critical role in spurring technology-based applied research.
"The timing is ripe for new technology start-ups in NYC, especially as the state leads the way in cultivating cleantech and renewable energy markets," said Tavis Ezell, business development director, CUNY ASRC Sensor CAT. "Our CAT team believes CUNY has a unique role to play in serving the city's diverse, underrepresented communities by increasing awareness of the growing number of high-paid tech jobs that an education in STEM at CUNY colleges allows access to."
The Sensor CAT program also offers students industry-focused training courses and engagement, allowing them to develop skills that are essential to their success and providing a pathway to future job opportunities. "Utilizing unique one-of-a-kind research centers like the ASRC, together with new entrepreneurial skills training courses and student internship opportunities, the CAT program aims to create a sustainable resource and student pipeline valued by industry," Ezell said.
Research Highlight: Structural Biology
The 'Awesome Power of Interdisciplinary Science': How a CUNY ASRC Biochemist Contributed to an FDA-Approved Drug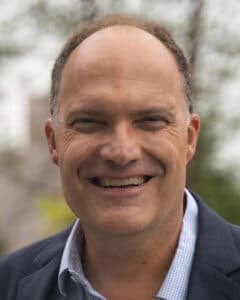 Kevin Gardner, founding director of the CUNY ASRC's Structural Biology Initiative and Einstein Professor of Chemistry and Biochemistry at The City College of New York and the Graduate Center, is part of a multi-institutional team that helped develop a cancer treatment drug called belzutifan, which was recently approved by the U.S. Food and Drug Administration.
Belzutifan is approved to treat kidney, central nervous system, and pancreatic cancers in patients with von Hippel-Lindau disease (VHL) who do not require immediate surgery. VHL is a rare genetic disease that causes tumors to grow in different parts of the body, some benign and some cancerous. The drug works by targeting hypoxia-inducible factor 2-alpha (HIF-2α), a protein involved in the development of certain cancers. Gardner and his research group at the CUNY ASRC are now investigating the behavior of two other proteins — HIF-1 and HIF-3 — that the belzutifan does not target. "We're continuing the basic science that will not only let us understand how the HIFs work but how they may be druggable," explains Gardner.
Faculty Spotlight: Photonics
Andrea Alù Named a Blavatnik National Awards Laureate for Boundary-Breaking Science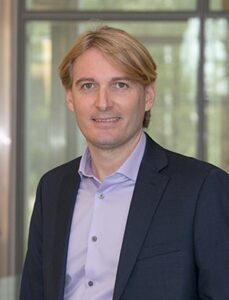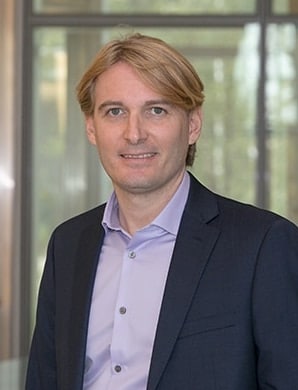 Congratulations to Professor Andrea Alù for being named the 2021 Blavatnik National Awards Laureate in Physical Sciences and Engineering! Alù, founding director of the Photonics Initiative at the CUNY ASRC and Einstein Professor of Physics at the Graduate Center, was recognized for his challenges to the boundaries of materials science and physics, which have brought about advances in electromagnetics, nano-optics, and acoustics.
The Blavatnik National Awards, given annually by the Blavatnik Family Foundation and administered by the New York Academy of Sciences, honor early-career scientists and engineers who have made trailblazing discoveries in their fields. Alù and two other laureates were selected from 298 nominations by 157 institutions across the U.S. Each laureate receives $250,000, the world's largest unrestricted prize for early-career scientists and engineers.
Alumni Accomplishments
When she was 24, Nasim Farahmand moved from Iran to the U.S. to pursue her graduate education. Now, after crossing continents and obtaining two graduate degrees, she is applying her materials science and nanotechnology expertise in an unexpected field: the cosmetics industry. After finishing her Ph.D., Farahmand landed a job as a senior scientist at L'Oréal. She works in the company's hair fiber discovery domain, where her role is to build knowledge about curly hair to deliver innovation for long-lasting curl definition and shape control. At the CUNY ASRC, Farahmand studied synthesis and characterization of transition metal oxide nanocrystals with Professor Stephen O'Brien (City College, Chemistry), who is also a member of the CUNY ASRC's Nanoscience Initiative.
As a chemistry Ph.D. student at the Graduate Center and a researcher in the CUNY ASRC's Nanoscience Initiative, Andrew Levine developed an expertise in organic nanomaterials, like graphene. Hailed as a "wonder material," graphene is a one-atom-thick layer of carbon atom that's stronger than steel, harder than diamond, and more elastic than rubber. Today, as the new research development director at Green Graphene Inc., a start-up that manufactures graphene for applications such as 3D-printed concrete, coatings, and sensors, Levine is applying his nanomaterial knowledge in new ways.
As an Earth and Environmental Sciences Ph.D. student, Sara Perl Egendorf explored her interest in environmental justice and urban sustainability through several research projects aimed at supporting the work of urban growers, composters, and soil stewards. Her research with Professor Zhongqi (Joshua) Cheng and Professor Peter Groffman of the CUNY ASRC's Environmental Sciences Initiative helped develop a multi-scalar systems approach for limiting exposure to lead in soil, particularly by constructing new soils with the NYC Mayor's Office of Environmental Remediation's (OER's) Clean Soil Bank. Egendorf currently studies bacterial and fungal communities in newly constructed soils as a postdoctoral researcher with the Cornell Atkinson Center for Sustainability and the Cornell School of Integrative Plant Science at Cornell University. Outside of academia, she conducts experiments on the ways that urban soils can mitigate climate change, promote food justice, and support movements for Black and brown liberation.
Facility Spotlight
Neuroscience Epigenetics Core Facility Help Researchers Identify Genetic Changes That Drive Disease Progression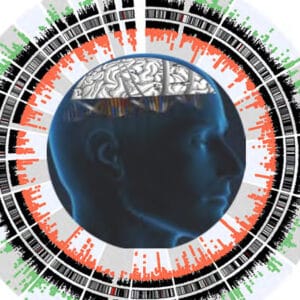 Researchers at the CUNY ASRC's Epigenetics Core Facility, operated by the Neuroscience Initiative recently employed the lab's cutting-edge technology to identify the specific epigenetic variations that contribute to multiple sclerosis susceptibility. The facility, which recently welcomed two new staff members, provides a variety of research resources and services, including flow cytometry, quantitative gene expression by real-time PCR and in situ hybridization, and next-generation sequencing for bulk and single-cell transcriptomics and epigenetics.
Epigenetics refers to inheritable changes in gene expression that are independent of changes in DNA sequences. In recent years, the term has been broadened to encompass all processes that control gene expression beyond DNA sequence changes. Changes to epigenetic processes are associated with an array of diseases and disorders, including cancer; neurological and psychiatric disorders; and respiratory, cardiovascular, and autoimmune diseases.
For consultation on experimental design and instrument capabilities, please contact Epigenetics Core Facility Director Jia Liu at jliu1@gc.cuny.edu.
About Our Initiatives

Environmental Sciences
The Environmental Sciences Initiative brings a distinct research vision to the environmental sciences, uniting state-of-the-art analytical capabilities, environmental analytics, and sensing technologies to create fundamental scientific knowledge for addressing the fundamental environmental research questions facing the planet today and into the future.

Nanoscience
The Nanoscience Initiative has a distinct research vision in nanoscience, focusing on the study and application of dynamic nanoscale systems, from fundamental understanding to applications ranging from biomedicine to food science and green energy.

Neuroscience
The Neuroscience Initiative actively promotes interdisciplinary approaches for the study of environmental influences on brain function and behavior and to develop transformative technologies and advanced platforms aimed at promoting mental health.

Photonics
Research in the Photonics Initiative encompasses biology, medicine, physics and technology fields such as computer display and lighting, as well as the futuristic fields of quantum information processing and quantum encryption, in which data reside on single photons, which are to light what electrons are to electricity.

Structural Biology
Research in the Structural Biology Initiative brings together biologists, chemists, and physicists to tackle many of life's central questions. How do cells respond to their surroundings? How do they make copies of themselves? What determines the balance between health and disease?
Connect With Us
Contact Us
The ASRC is located at 85 St. Nicholas Terrace, New York, NY 10031.
p – 212.413.3300
e – ASRCinfo@gc.cuny.edu
For media inquiries or to speak with faculty or researchers at the ASRC, please contact Shawn Rhea, srhea@gc.cuny.edu
Support or Partner With Us
We welcome your inquiries about ways to partner with or support the ASRC, including any initiatives or projects that you'd like to impact.
Please contact Paul Mastrodonato, Development Officer for the Sciences, at pmastrodonato@gc.cuny.edu
675+
FACULTY
PUBLICATIONS