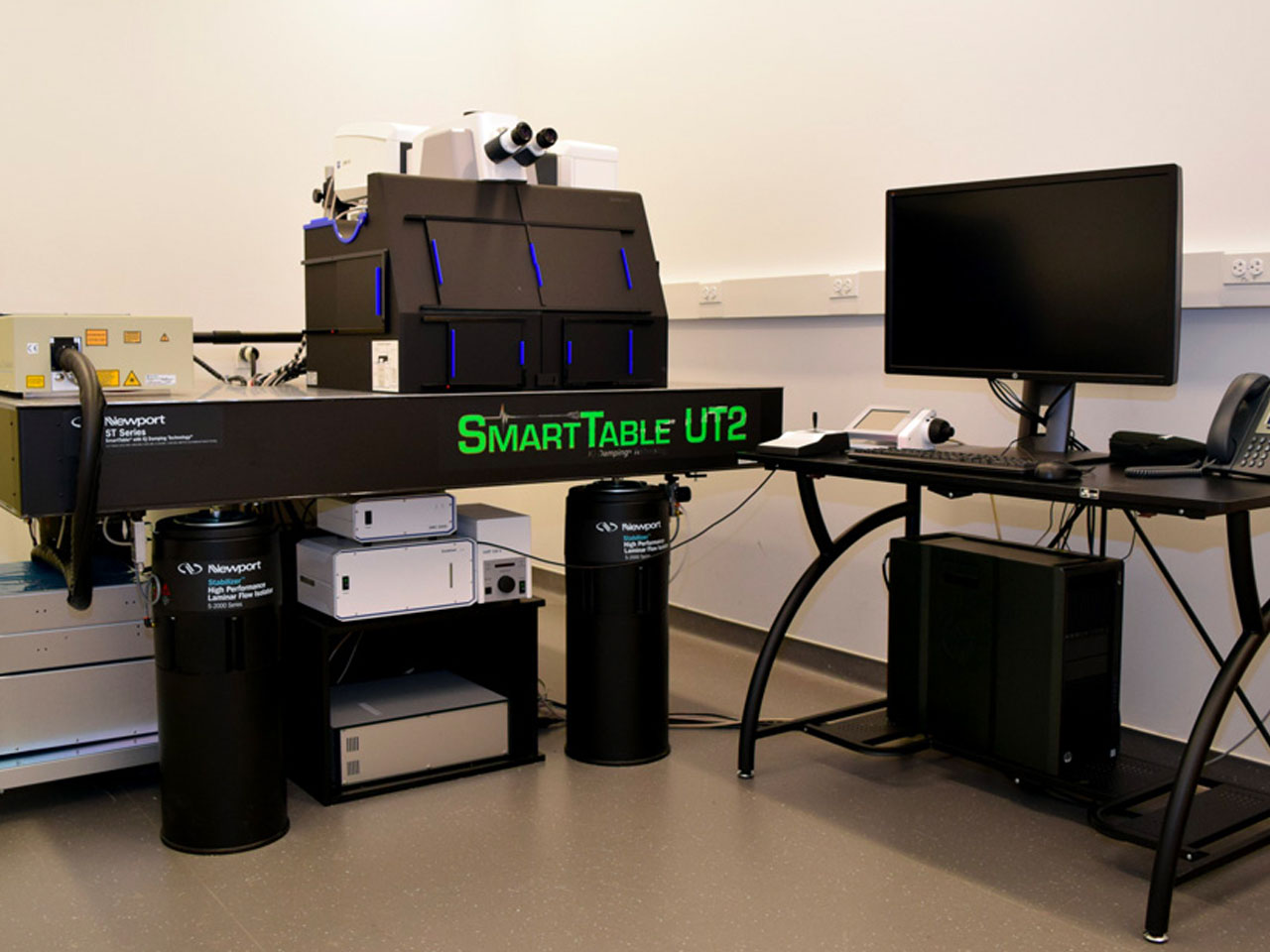 The state of art Zeiss LSM 880 NLO upright two photon confocal microscope is equipped with tunable Spectra Physics Mai Tai HP DeepSee laser (690-1040 nm) in addition to 6 visible spectrum laser lines (405, 458, 488, 514, 561, 633nm). The multiphoton/two-photon lasers (MP, a category of nonlinear optics, NLO) allow for deeper imaging of fixed tissues or live animals. The Airyscan module offers a superior signal to noise ratio compared to a normal confocal, and combined Fast Airyscan Module delivers high speed comparable to spinning disc confocal. This microscope also includes a special 20x Clarity objective with 5.6mm working distance specifically for imaging transparent specimens such as CLARITY treated tissues.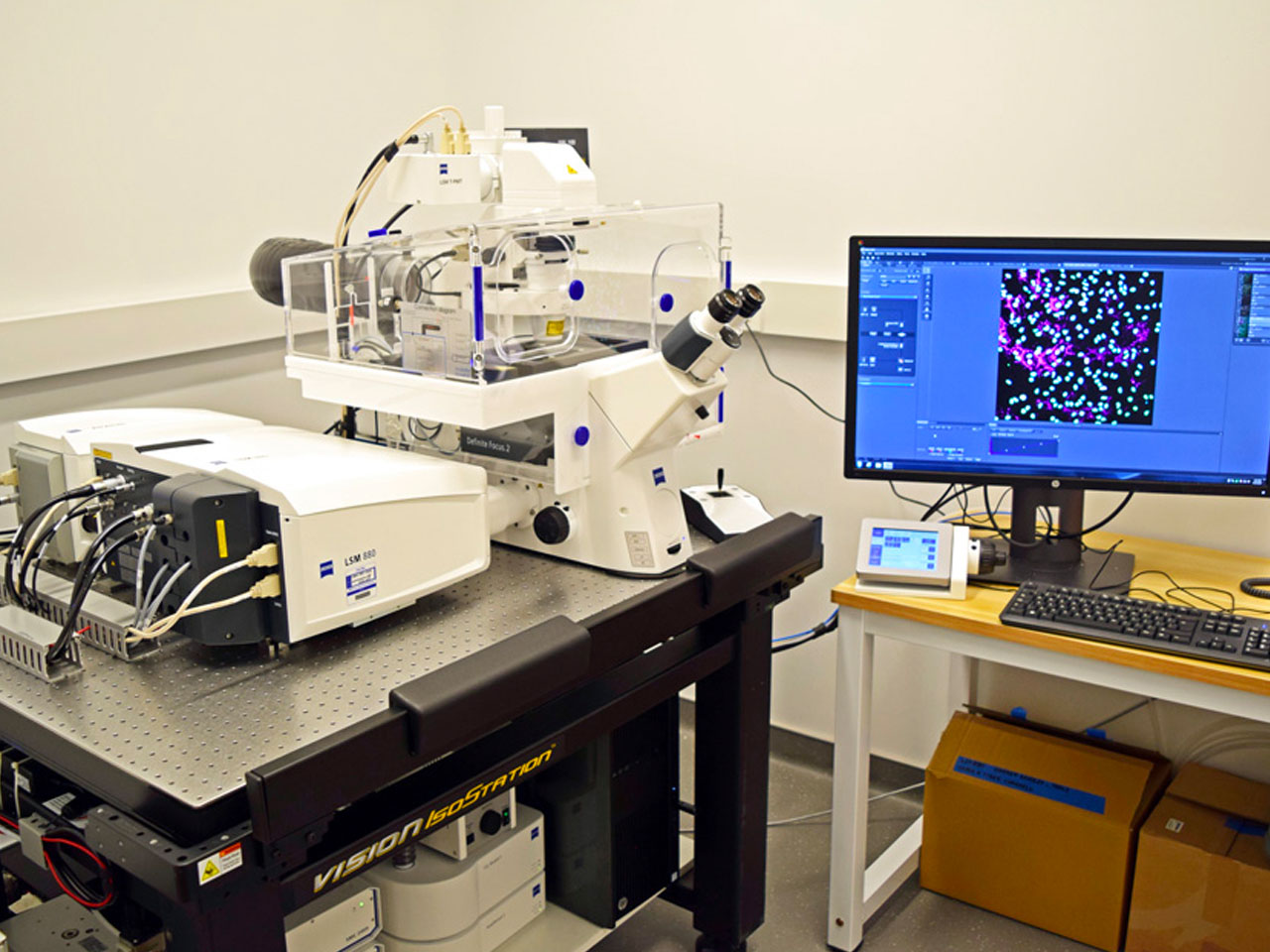 LSM 880 Airyscan Fast Live Cell is a unique confocal that provides high resolution, sensitivity and speed that enables gentle live cell imaging with super resolution. Airyscan delivers super resolution of 140 nm XY, and 4-8 times sensitivity. The FAST module increases speed 4 times up to 100 fps, which increase productivity when performing quantitative imaging. Temperature, CO2, humidity controlled incubator is optimized for time lapsing live imaging.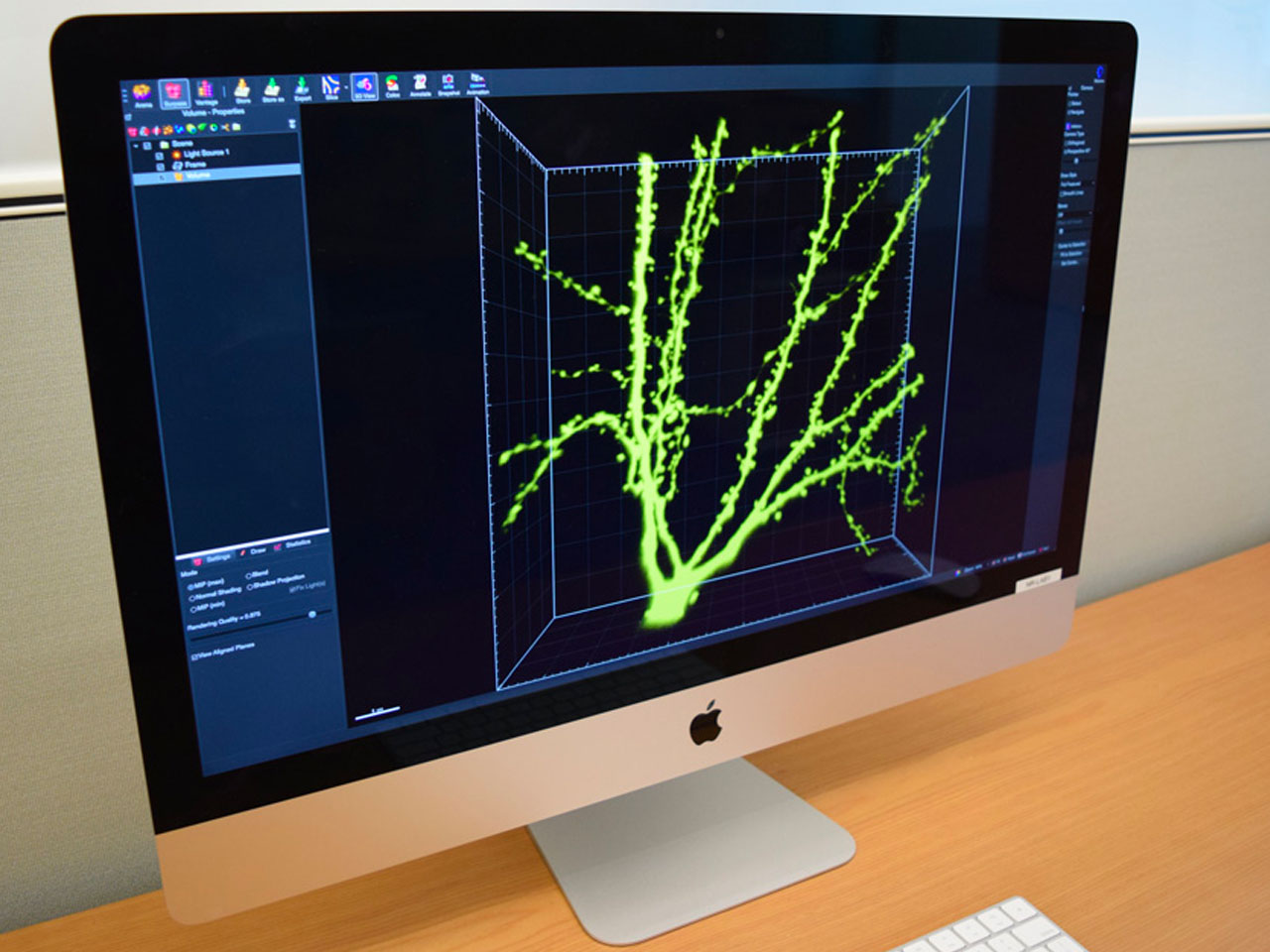 Bitplane Imaris is a world's leading interactive 3/4D image visualization and analysis software. From neuron analysis to cell visualization, and batch processing to development, the Full Spectrum gives you the full power of Imaris at your fingertips. The Full Spectrum package includes two full collections of Imaris image analysis and visualization modules and is complemented with the best in class deconvolution software AutoQuant® and a solution for 3D alignment and reconstruction of whole slide scanner images Voloom®. The Full Spectrum package gives the user the instant access to the most advanced image analysis solutions in the world.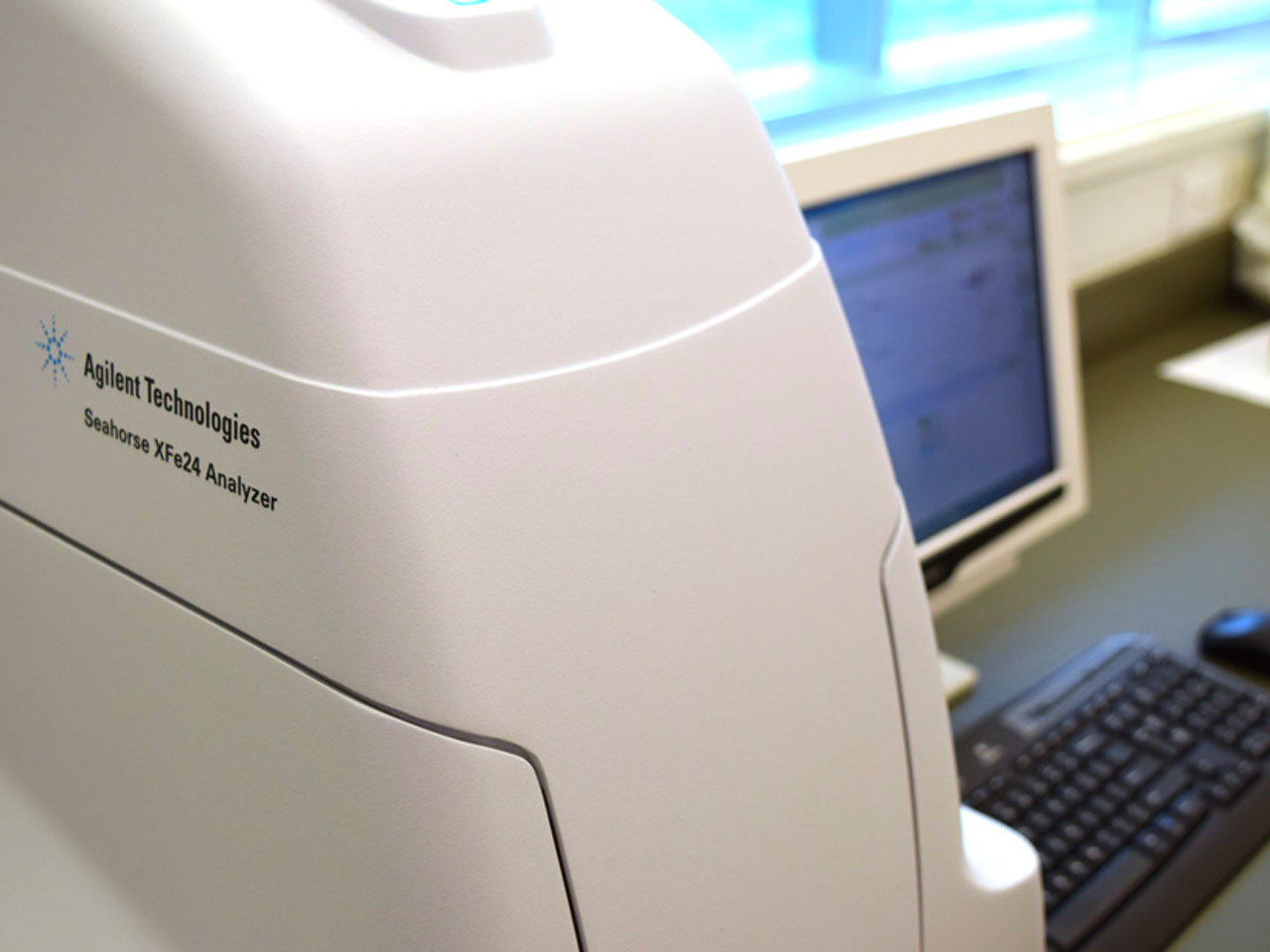 The cutting-edge Agilent Seahorse XFe24 Analyzer is capable of measuring the oxygen consumption rate (OCR) and extracellular acidification rate (ECAR) of live cells in a multi-well plate to interrogate key cellular functions such as mitochondrial respiration and glycolysis. The instrument can perform compound addition and mixing, label-free detection, and automatic calculation of OCR and ECAR in real time.