Collaborating Research Centers, Programs, and Laboratories
Nanomaterials research is focused on the discovery and development of new materials. With a variety of applications, such as electronics, biomedical devices, sensing and sustainable energy, amongst many others, nanomaterials research is vital for the global advancement of technologies.
Fabrication and characterization of novel nanoscale materials, properties, and phenomena is at the heart of the nanomaterials research at the Advanced Science Research Center and across the campuses of The City University of New York. These research activities include developing new materials and methods using state-of-the-art instrumentation, while maintaining highest research integrity. Current research projects at CUNY include materials for nanoelectronics, photonics, nanomechanics, biomedical applications, and energy conservation.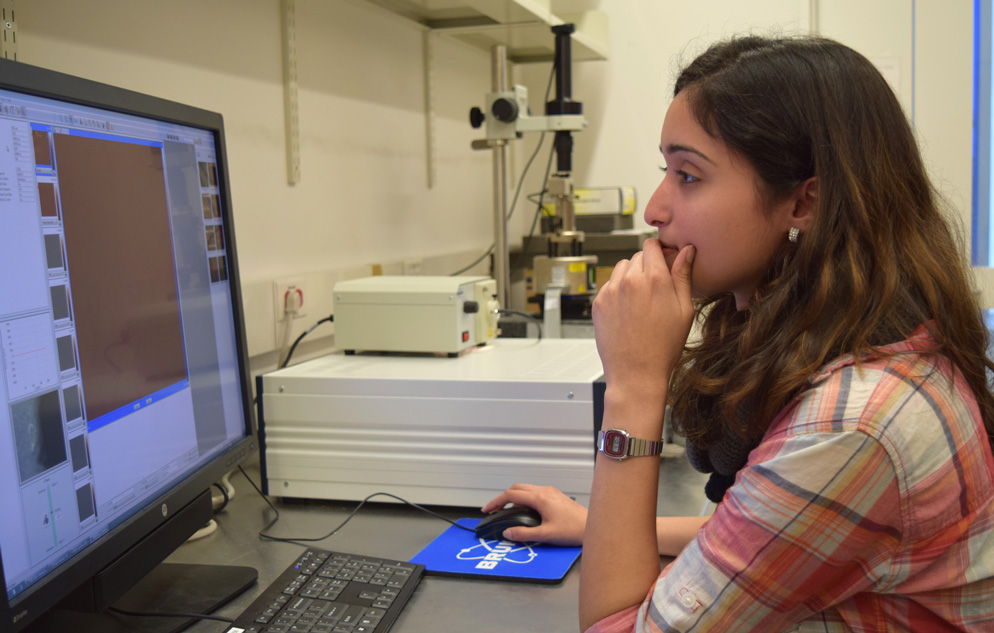 Examples of research efforts underway at the ASRC and CUNY in NanoMaterials research include:
2D Materials
Biomaterial Nanopatterning
Nanomechanics
Nanomaterials for energy applications
Water-solid interfaces
Bioelectronics
Computational materials Science