The Nanoscience Initiative operates a number of labs within the ASRC, spread across the ground and first floors. The laboratories are purpose built for advanced research and house a number of state of art equipment. In addition, The Nanoscience Initiative has access to a number of core facilities suites that contain high specification instrumentation. All of these facilities are accessible by CUNY faculty, research staff, students and collaborators.
Help us expand our facilities!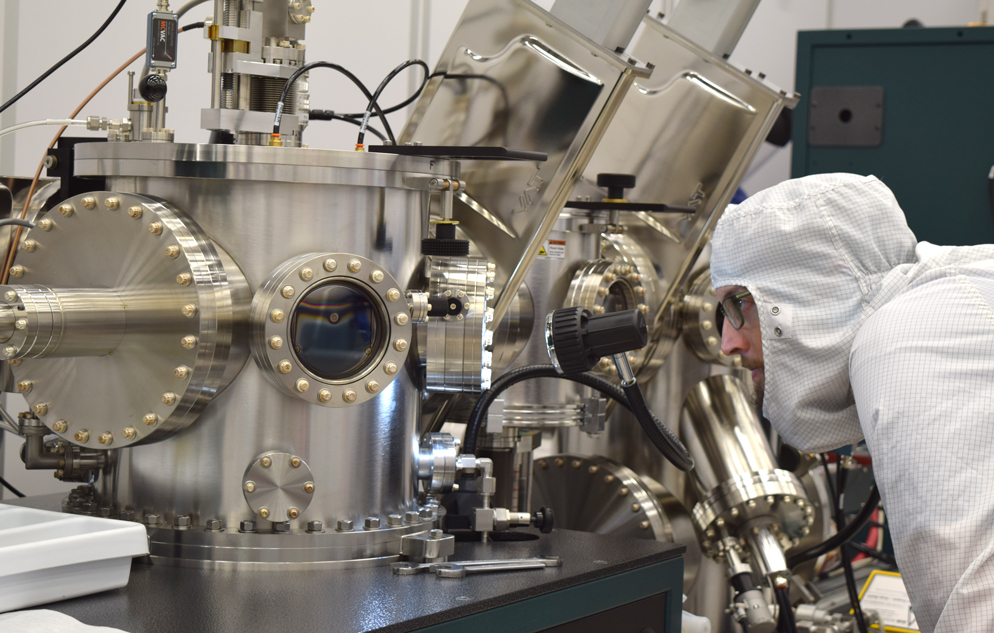 The Nanofabrication Facility hosts a comprehensive toolset to develop micro- and nanoscale devices, such as integrated circuits, nanophotonic and solid state devices, micro- electromechanical systems, and microfluidic systems. In addition to offering sophisticated instrumentation for device fabrication, the facility maintains several material characterization tools and back-end equipment for device prototyping.
The facility comprises 5,000 ft2 of class 100, 1,000 and 10,000 cleanroom space. Major instrumentation includes: a 100 kV high-resolution e-beam lithography system; a field emission scanning electron microscope (SEM); chlorine and fluorine based inductively coupled plasma etchers; and metal and dielectric deposition systems.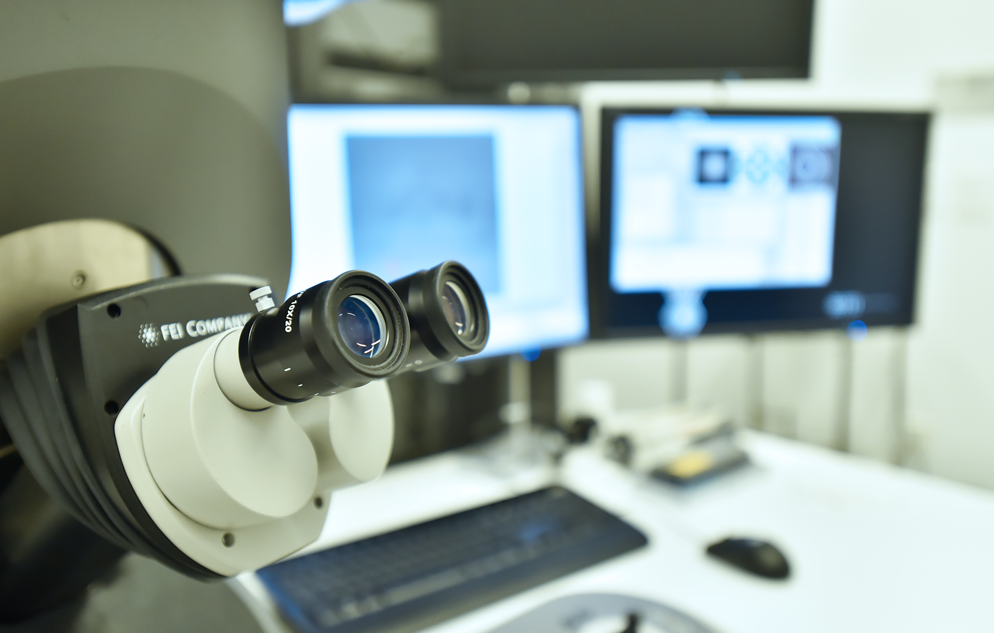 The Imaging Facility currently hosts cutting-edge microscopy instrumentation including transmission electron microscopes with cryo capabilities (cryoTEM, S/TEM), as well as a scanning electron microscope with focused ion beam functionality (SEM/FIB) and a super-resolution confocal stimulated emission depletion microscope (STED).
The facility allows for advanced imaging of materials and biological samples, including semi-automated data collection for single particle 3D reconstruction, chemical mapping by energy-dispersive x-ray spectroscopy (EDX), live cell imaging, and advanced FIB applications.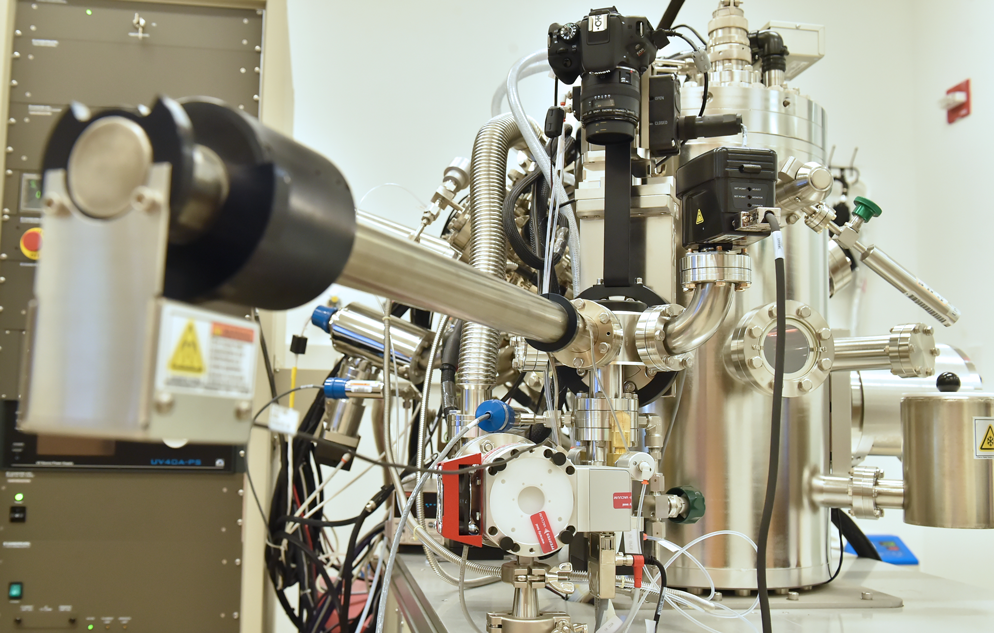 The Surface Science Facility offers access and services to state-of-the-art surface analysis instrumentation including X-ray photoelectron spectroscopy (XPS), time-of-flight secondary ion mass spectrometry (TOF-SIMS), atomic force microscopy (AFM), and thermochemical nanolithography (TCNL).
With a range of sample preparation chambers, hardware configurations, and in-house expertise, researchers in the physical sciences have the capability to prepare and analyze a variety of different sample types, including immobilized biological, organic, inorganic, and mixed composition samples.