COVID-19 Quick Links
Report and Request Forms
Downloads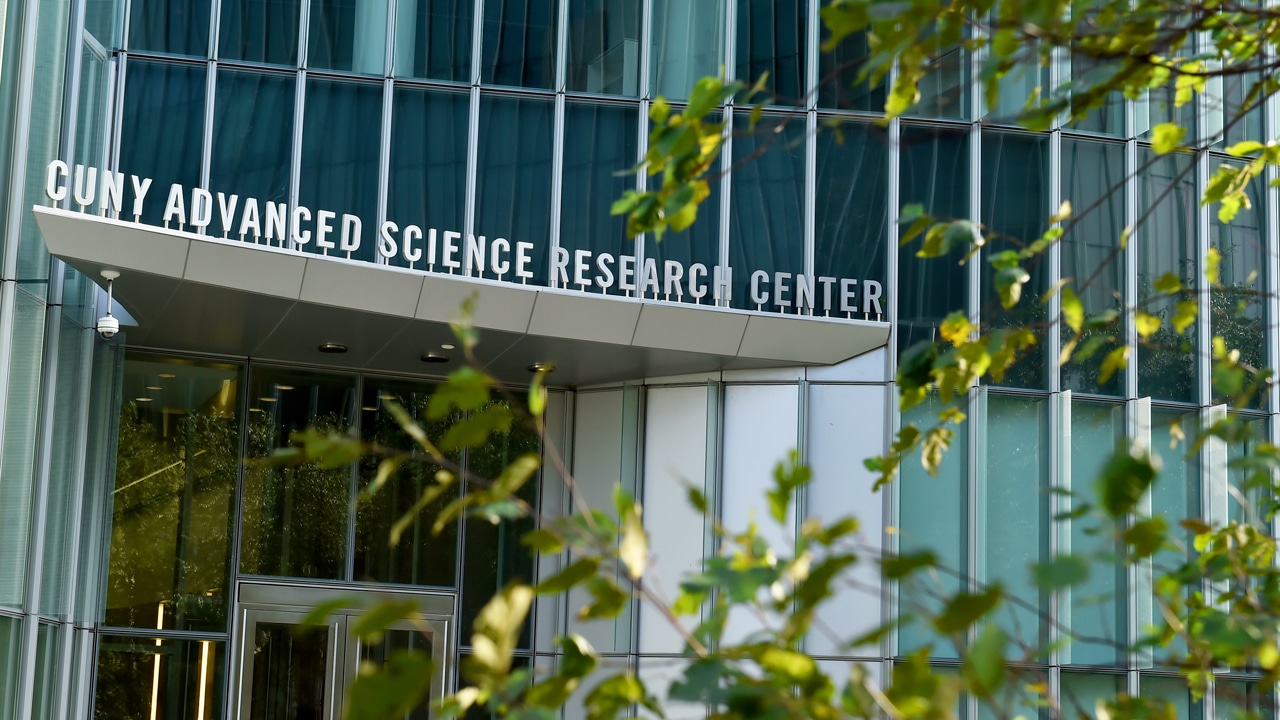 The SARS-CoV 2 pandemic has altered our lives, including how we at the ASRC will work together over the coming months to continue to pursue our vision of improving human, societal, and environmental well-being through interdisciplinary research and education, in close partnership with the CUNY community. Throughout the pandemic, our faculty, staff and students have worked every day to support each other and the greater CUNY and New York City communities to tackle the evolving challenges emerging, including responding to hospitals' need for PPE and the need to accelerate COVID-19 research. We also thank our exceptional essential personnel, who kept the facility safe during these exceptional times; we are in your debt, and we will continue to do all we can to keep you healthy and safe.
As a publicly supported, university-based scientific research institution located at the pandemic's epicenter, we have established policies and guidelines for our faculty, students, staff, and core facility users that are focused on:
Prioritizing everyone's health and safety and implementing multiple approaches to minimize the risk of infection for all those working at the ASRC,
Monitoring and responding to local health metrics to inform decisions to increase or decrease research activity and occupancy,
Being equitable, fair, and transparent with our policies, guidelines, and decisions, and
Supporting first responders, contract tracers, and our local community in containing outbreaks.
Our COVID-19 Health and Safety Policies includes precautions to protect the health and safety of everyone onsite at the ASRC and limit the risk of infection. The ASRC may also make specific, localized adjustments to the policy in response to changing metrics in the community or as needed to reduce further risk.
Visit this page often for updates and information on access to our research facilities, safety measures, COVID-19 related research, and pandemic-related news and resources relevant for our faculty, staff, students and research partners..
ASRC Research Efforts in Response to COVID-19
The struggle to contain the COVID-19 pandemic points to the pivotal need for widely available, reliable, rapid, and cost-effective testing. Ideally, tests would also be easy to do from home – and the technology would apply to other viruses, speeding development of tests in response to future threats. At the ASRC, we aim to develop a platform for just that. The approach builds on successful proof-of-concept studies that have already demonstrated their utility in the detection of specific enzymes released by cancer cells. Our interdisciplinary researchers combine chemistry, nanotechnology, electrical engineering and structural biology expertise to develop simple devices to detect biological threats in saliva or exhalation samples.
SARS-CoV-2 is the coronavirus strain that causes the disease COVID-19. Understanding the early phases of the virus's lifecycle and interactions with human cells will provide multiple therapeutic targets for drug development. This basic biology will likely be similar in other coronaviruses and help to ensure a faster response to future viral pandemics as well.
To inflict its damage, SARS-CoV-2 must first get inside human cells, which it accomplishes by interacting with specific proteins on cell membranes. Members of our Structural Biology Initiative are actively investigating at an atomic-level the SARS-CoV-2 proteins that bind to human cell surface proteins – in particular, the so-called spike protein that forms the hallmark "corona" of COVID-19 and other coronaviruses. This work will lead to novel strategies to block the interaction of coronavirus proteins with human cells and limit the virus's ability to infect our cells.
Once the virus is inside our cells, it has one major goal: to replicate. To succeed, SARS-CoV-2 must protect its genetic material and proteins from the protective measures our cell's naturally take against foreign objects. Research shows that the virus uses both defensive and offensive tactics: on defense, the virus protects itself by sequestering itself from our proteins; and on offense, the virus makes small proteins that attack our protective mechanisms. Identifying strategies that interfere with either or both may reduce the virus's ability to propagate once in the host cell and thereby reduce infection severity.
Clinical findings from patients that have COVID-19 reveal that it impacts far more than just the human respiratory system. Even patients who fully recover from the attack on their lungs may end up suffering from kidney, heart, and brain dysfunction. Our Neuroscience Initiative is spearheading investigations into short and long-term neurological disorders that may result from SARS-CoV-2 infection. For example, some coronaviruses have been reported to cause chronic demyelinating diseases that resemble multiple sclerosis, and its critical to investigate the long-term consequences that may emerge among the increasingly large population of people who have recovered from the initial infection and to identify strategies to correct them.
Scientists in our Nanoscience Initiative are also generating unique compounds with anti-viral activity against SARS-CoV-2. One avenue leverages previous work that established a novel library of synthetic receptors that attack the Zika virus. Another aims to identify biodegradable and bio-compatible biomolecules that can be fashioned into sprayable physical barriers to block and break down the virus on contact. These molecules could potentially be used as active ingredients in nose sprays or cosmetic formulations. They use our growing understanding of the virus and its interactions with human cells to engineer compounds that attack the virus before it infects us.
The COVID-19 pandemic is of primary global importance, and requires those of us with the expertise and ability to advance discovery of diagnostic, therapeutic and preventive measures to reduce spread of the virus and save lives. The ASRC's interdisciplinary approaches make it well-suited to make significant contributions to these discoveries.
The pandemic has also revealed the need to develop far more capacity within the scientific community so it can more rapidly respond to future viruses and stop them from causing another global pandemic. As part of one of the largest public universities in the country, and given our center's vision – "to improve improve human, societal, and environmental well-being in the decades to come through excellence in interdisciplinary scientific discovery and education" – we will also build the country's scientific capacity through our educational and training programs, which provide STEM experiences to hundreds of diverse high school, undergraduate, graduate, and post-gradaute students every year.
In April, more than 100 scientists from 22 research institutions and 15 companies joined the CUNY ASRC Sensor CAT for a call-to-action aimed at identifying and fast-tracking research to help win the battle against COVID-19 and future pandemics. Check out the webinar to learn about funding opportunities.
In May, the ASRC's Converge to Transform webinar series addressed how researchers across CUNY can employ interdisciplinary, transdisciplinary and convergence research to advance tackle COVID-19, and featured the work of three CUNY university researchers who are using their science to advance solutions.
Check out the webinar and learn more about the COVID-19 related research of ASCR Nanoscience Initiative Professor Adam Braunschwieg, CUNY School of Public Health Professor Denis Nash, and Hunter College Biology Professor Weigang Qiu.
---
News