Posted on August 6, 2018 in ASRC News, Environmental Sciences Initiative
The trend could accelerate an increase in atmospheric methane levels and intensify global warming.
NEW YORK, August 6, 2018 – Trees, plants and soil play a vital role in absorbing and preventing many of the greenhouse gases responsible for global warming from entering the earth's atmosphere. But a new paper from researchers at the Advanced Science Research Center (ASRC) at The Graduate Center of The City University of New York finds that the existing effects of global warming are decreasing the soil's ability to absorb methane gas—one of the major drivers of global temperature increases—and creating a positive feedback loop between the effects of global warming and the variables that cause it.
Published online today in the PNAS journal, the paper details findings from a study that measured forest-soil uptake of methane gas in a variety of locations and settings over a 13 to 27 year span and detected decreases of 53 to 89 percent. The uptake reductions were most pronounced in places where the soil had experienced increasing moisture levels over time, and they occurred despite marked declines in nitrogen deposition and increases in atmospheric methane concentrations and temperature, which should lead to increased forest-soil uptake of methane.
"Our data strongly suggests that we're significantly overestimating how much methane is being captured by forest soil, and that means a lot more of this greenhouse gas is ending up in our atmosphere a lot faster than we believe," said the paper's corresponding author Peter Groffman, a researcher with the ASRC's Environmental Science Initiative, professor with the Brooklyn College Department of Earth and Environmental Sciences, and a senior research fellow at the Cary Institute of Ecosystem Studies. "In short, we cannot always count on nature to solve our greenhouse gas problems. Soils may not always be able to take up methane and keep it out of the atmosphere just as trees and oceans may not be able to continue to take up carbon dioxide."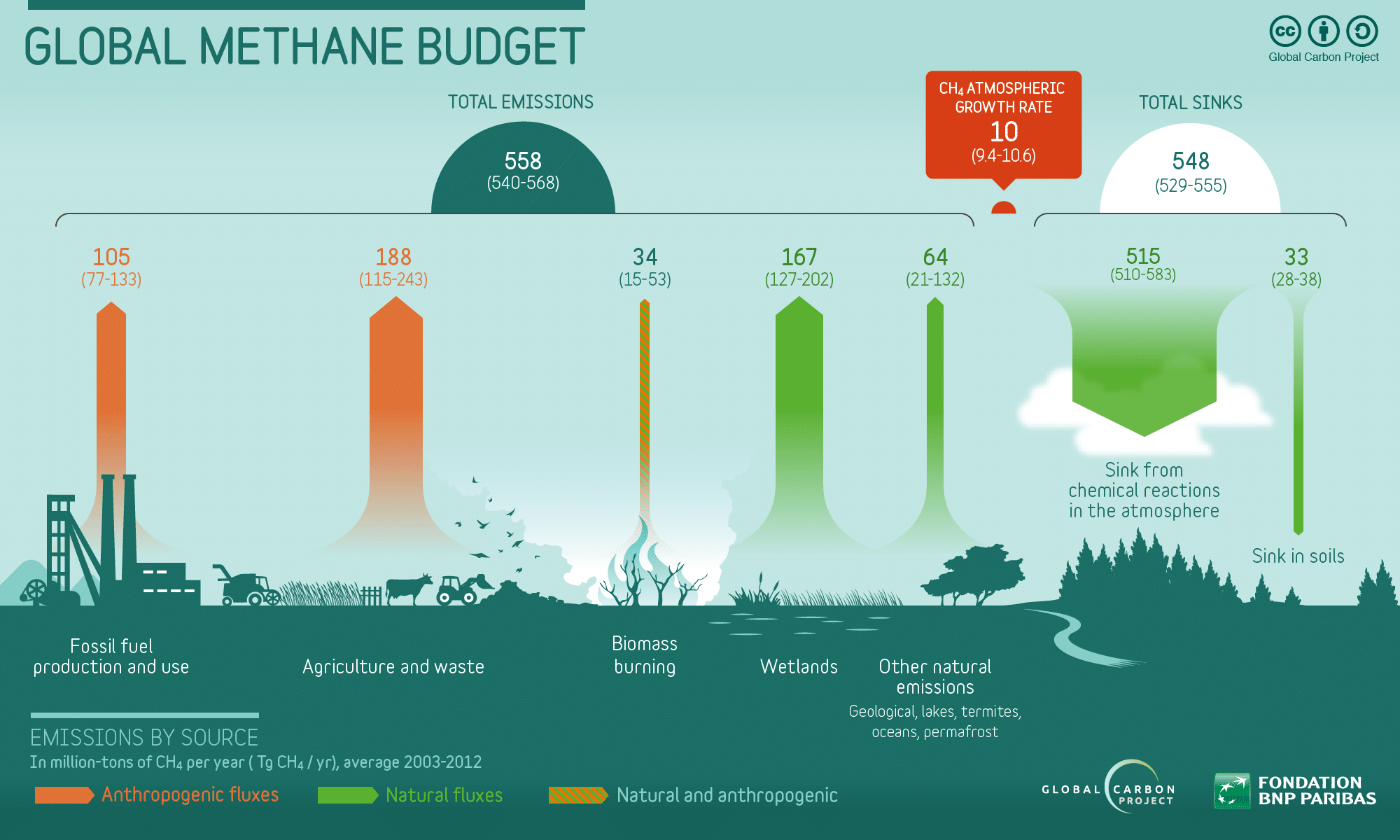 Methodology
For the study, scientists gathered data from two Long-Term Ecological Research (LTER) sites funded by the U.S. National Science Foundation and 300 previously published studies of methane uptake from around the world. They first measured in situ methane uptake in four urban and four rural LTER forest sites of similar age and composition in Baltimore, Maryland, between November 1998 and December 2016. They found methane uptake had decreased by 62 percent at the urban site and 53 percent at the rural ones even as methane concentrations in the atmosphere increased during that same period, which should have led to higher levels of uptake.
Next, scientists measured methane uptake levels in four calcium-fertilized and four reference forest sites at the Hubbard Brook LTER site in New Hampshire. Those measurements, which were made only during summer months from 2002 to 2015, showed methane uptake had decreased by 74 percent at calcium-fertilized locations and 89 percent at reference sites.
Finally, to provide global context for their research findings, scientists retrieved data from 317 previously published, peer-reviewed articles on forest-soil methane uptake around the world, and they assembled three decades of precipitation data (1987–2016). They used these data sets to examine the relationship between changes in precipitation and forest-soil methane uptake during that period, and they found an average decrease of 77 percent.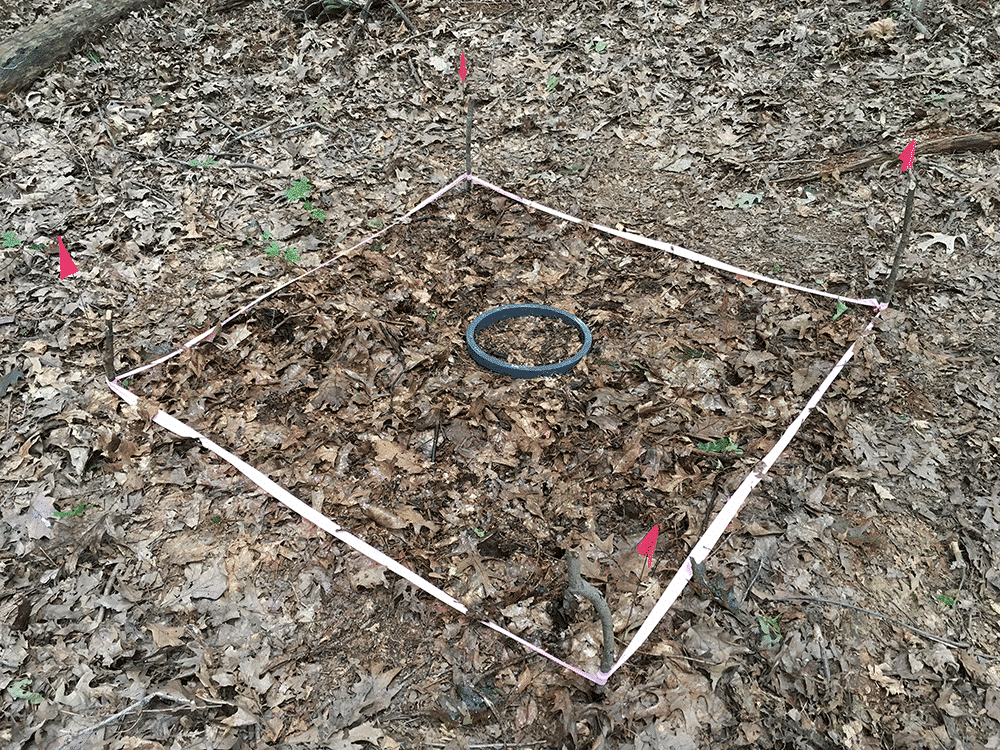 Significance
More research is needed to determine the definitive impact of reduced methane uptake on global warming, but this study highlights that there is an increase in one of the variables contributing to climate change and a decrease in one of the variables that presumably mitigates it. This is especially true for tropical, subtropical and temperate forest areas that are experiencing increased rain.
"This study shows large, long-term declines in the ability of soil to absorb methane," said Doug Levey, a director of the National Science Foundation's Long-Term Ecological Research program, which funded the research. "That can explain why the amount of methane, a potent greenhouse gas, has been increasing in the atmosphere. The results uncover an important link among the soil, the atmosphere and climate."
In weighing the utility of their study, researchers noted that they hope the results will be considered in assessments of the global methane gas budget and how this budget is likely to change in the future along with climate and atmospheric greenhouse gas accumulation.
###
Organizational Attribution
Our correct name is the Advanced Science Research Center at The Graduate Center of The City University of New York. For the purpose of space, Advanced Science Research Center, GC/CUNY is acceptable. On second reference, ASRC is correct. 
About the Advanced Science Research Center
The ASRC at The Graduate Center elevates scientific research and education at CUNY and beyond through initiatives in five distinctive, but increasingly interconnected disciplines: environmental sciences, nanoscience, neuroscience, photonics, and structural biology. The ASRC promotes a collaborative, interdisciplinary research culture with renowned researchers from each of the initiatives working side by side in the ASRC's core facilities, sharing equipment that is among the most advanced available.
About The Graduate Center of The City University of New York
The Graduate Center of The City University of New York (CUNY) is a leader in public graduate education devoted to enhancing the public good through pioneering research, serious learning, and reasoned debate. The Graduate Center offers ambitious students more than 40 doctoral and master's programs of the highest caliber, taught by top faculty from throughout CUNY — the nation's largest public urban university. Through its nearly 40 centers, institutes, and initiatives, including its Advanced Science Research Center (ASRC), The Graduate Center influences public policy and discourse and shapes innovation. The Graduate Center's extensive public programs make it a home for culture and conversation.
###