Posted on March 13, 2023 in ASRC News, Neuroscience Initiative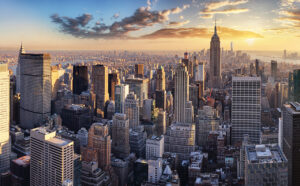 The Partnership between the City University of New York (CUNY) and the Center on Health and Environment Across the LifeSpan (HEALS) at the Icahn School of Medicine at Mount Sinai is announcing the allocation of $141,000 in pilot grant awards for the Climate Change Health Impact Interdisciplinary Research Initiative Program. 
The CUNY-HEALS Partnership's goal is to build collaboration between basic and environmental science and clinical research in this emerging and expanding area of study. 
Collaboratively, the two institutions funded these pilot grants to generate preliminary data and build research collaborations among investigators at the two participating institutions, by integrating complementary expertise and promoting interdisciplinary research in climate change and health. 
The success of this call has helped introduce new faculty across the two institutions to the importance of integrating environmental health and exposomics into their research. 
We offer a special thanks to all the applicants who participated in this call for pilot grants and the reviewers who provided feedback. 
Please join us in congratulating the winners below:
Pilot Title

CUNY PI

Mount Sinai PI

Amount 

Environmental Disparities and the Risk of West Nile Virus in New York City

Nicholas Steiner (CCNY)

Nicholas DeFelice

$50,000

The neuroimmune outcomes of prenatal exposures to air pollution and stress

Pinar Ayata (ASRC/GC)

Alison Lee

$50,000

Use of the realtime and historical "floodnet" data to determine the impact of flooding on the surge of acute respiratory illnesses in the specific densely populated flood prone New York City communities in 1 year

Brett Branco (Brooklyn

 College

)

Ilias Kavouras (SPH)

Ismail Nabeel

$4

1

,000