Posted on May 23, 2018 in ASRC News, Nanoscience Initiative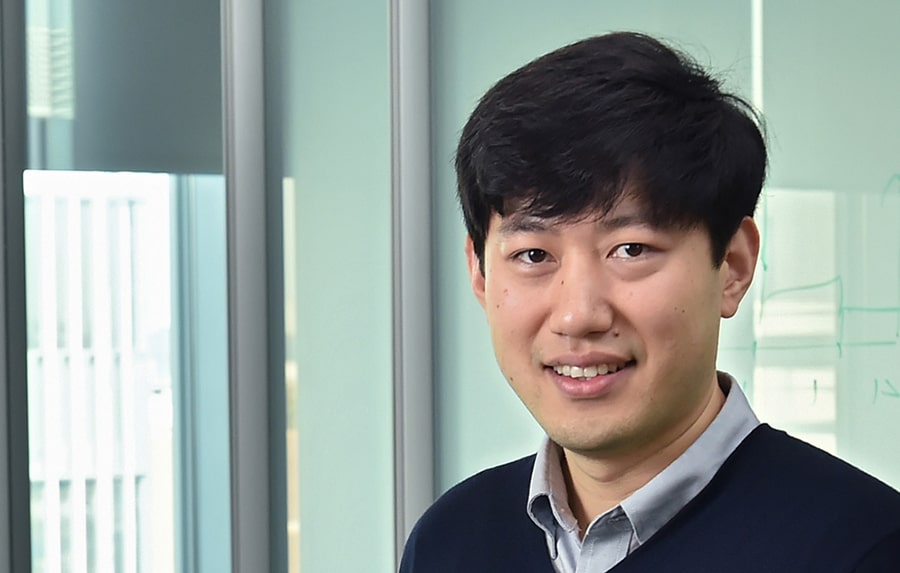 Xi Chen, an assistant professor with the Nanoscience Initiative at The Graduate Center's Advanced Science Research Center (ASRC), was awarded a $558,000 grant from the Office of Naval Research to explore and develop water-responsive materials for evaporation-energy harvesting techniques that were pioneered by his team at the ASRC and The City College of New York (CCNY). Chen's research will focus on gaining a fundamental understanding of the nanoscale water-responsive mechanisms that will lay the foundation for developing new hybrid and synthetic water-responsive materials for broad applications, including underwater robots, submerged vehicles, and exoskeleton suits.
"We're excited that the U.S. Navy sees promise in our work," said Chen. "This research will provide critical insight into how water in nanoscale structures could contribute to the development of bioinspired materials and devices."
Earlier this year, Chen, who also is an assistant professor of chemical engineering at CCNY, received The Feliks Gross Award from the CUNY Academy for the Humanities and Sciences and GRTI Equipment Funding from CCNY.