Posted on January 29, 2018 in ASRC News, Environmental Sciences Initiative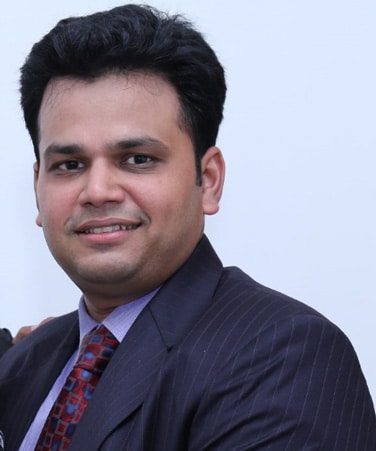 Microbes are incredibly varied and key to earth's biodiversity. Cataloging their abundance, composition, and characterization is a daunting task — one that has never been undertaken, until now.
A groundbreaking global study of microbial diversity that included researchers with the Environmental Sciences Initiative at the Advanced Science Research Center (ASRC) at the Graduate Center, CUNY, was recently published in Nature. Findings from this work were widely covered, including a Wired feature along with articles in EurekaAlert, Phys.org, and ArsTechnica.
Bharath Prithiviraj, an adjunct faculty member and research associate at the ASRC and the Department of Earth and Environmental Sciences at Brooklyn College, CUNY, was a contributing author to the study, which compiled a reference database giving global context to DNA sequence data and a framework for incorporating data from future studies. The database is a significant step toward a complete characterization of Earth's microbial diversity.
The research project, co-founded in 2010 by Rob Knight of the University of California San Diego, Jack Gilbert of The University of Chicago, and Janet Jansson of Pacific Northwest National Laboratory as part of the Earth Microbiome Project Consortium, has the ambitious goal of analyzing 200,000 samples collected by researchers working across different biomes.
Using amplicon sequencing, metagenomics, and metabolomics, the project members seek to produce a global "gene atlas" describing microbial metabolism across different biomes. Standardized collection, curation, and analysis enable robust interpretation and modeling of ecological trends. Through this work, researchers have revealed patterns of microbial diversity, community structure, and life history strategies found not just within different biomes or regions, but across the planet.
As a specific contribution to this database Prithiviraj, with colleagues at the Rob Knight lab at the University of California San Diego, investigated the effects of flooding and water retreat on the community composition of desert soil microbiota at Lake Powell, an artificial reservoir on the Colorado River that has gradually decreased in level in the decades since its construction.