Posted on July 25, 2016 in ASRC News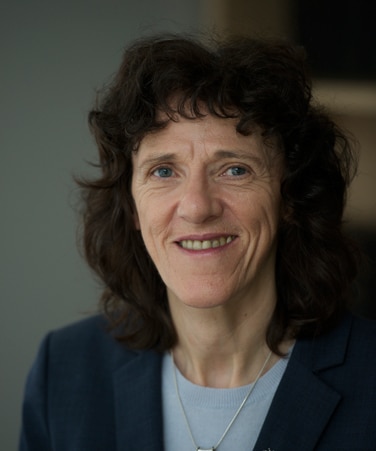 Gillian M. Small, the Vice Chancellor for Research during a critical period of expansion of research programs and facilities at CUNY and Executive Director of the CUNY Advanced Science Research Center, will become Fairleigh Dickinson University's Provost and Senior Vice President for Academic Affairs effective August 1, 2016.
Chancellor James B. Milliken wished Vice Chancellor Small "great success" in her new position at the New Jersey-based university, saying "We are enormously grateful for all of Vice Chancellor Small's contributions over the years, which have transformed the research enterprise at CUNY."
Small, an internationally recognized scholar, joined CUNY in 2001 and served as University Dean for Research from 2003 to 2008 before being appointed Vice Chancellor for Research. As the University's top research executive, she has recruited distinguished faculty; supported faculty research, scholarship, and entrepreneurial activities, raised millions in external funding, and developed partnerships and relationships with other research institutions as well as with industry, governmental and non-governmental funding sources.
Small helped propel CUNY's Decade of Science initiative, which invested $2 billion in new facilities and programs and raised the University's science research and education profile. She has played a key role in the development of, and recruitment efforts for, the state-of-the-art CUNY ASRC located on the campus of City College.
Chancellor Milliken said Small would be "greatly missed" as she embarks on "this next chapter" of her career.
At Fairleigh Dickinson, which has several New Jersey campuses and two international campuses, Small will be the university's second-ranking officer. FDU President-elect Christopher A. Capuano said, "Small has a well-established history of building collaborative opportunities both across CUNY as well as with external partners. She will be a great champion for FDU's academic programs and progress."
A native of the United Kingdom, Small received her PhD in the Biological Sciences from Wolverhampton Polytechnic (now University of Wolverhampton), and came to the United States in 1985 to conduct postdoctoral research at Rockefeller University before joining the faculty of the University of Florida and then Mount Sinai School of Medicine, where she directed a research laboratory and the Interdisciplinary Program in Molecular, Cellular, and Developmental Biology. Her research in organelle biogenesis and molecular regulation of lipid metabolism has been published widely and consistently funded. She serves on the governing boards of the Association for Women in Science, The Science Coalition, the World Science Festival, and the New York Structural Biology Center, among others.
###
About the ASRC: The CUNY Advanced Science Research Center (ASRC) is a University-wide venture that elevates CUNY's legacy of scientific research and education through initiatives in five distinctive, but increasingly interconnected disciplines: Nanoscience, Photonics, Structural Biology, Neuroscience and Environmental Sciences. Led by Dr. Gillian Small, Vice Chancellor for Research and the ASRC's executive director, the center is designed to promote a unique, interdisciplinary research culture. Researchers from each of the initiatives work side by side in the ASRC's core facilities, sharing equipment that is among the most advanced available. Funding for the ASRC from New York State is gratefully acknowledged.
###