Posted on May 17, 2016 in ASRC in the News, ASRC News, Structural Biology Initiative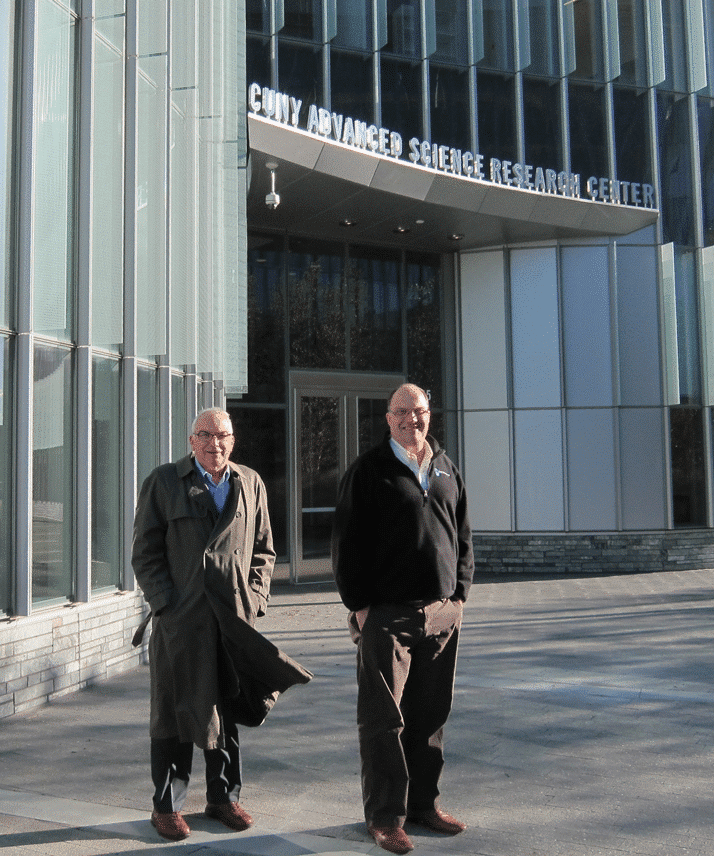 Dr. Kevin H. Gardner, Director of the CUNY ASRC's Structural Biology Initiative, was featured in a story about multigenerational science families in the May 5 issue of Nature.
According to the article, there is a trend in families where one parent has a career in science for the children to also pursue careers in scientific research. Gardner, whose father Phillip is a retired laser development engineer, spoke of the impact the latter's work had on his choice of career and ultimate research focus.
"I am tremendously grateful to have had the chance to grow up with my father as a great role model in this area," Kevin said. "He has always been encouraging without forcing one path over another as the 'best' way to do things. He always shared what had worked for him along with the breadth of vision to be open to different paths."
The influence Kevin experienced from his father is now being passed along to his daughters. In addition to his own support, Kevin has reached out to his colleagues in the plant-biology community to aid his daughters with their research projects for school coursework.
"Both my daughters certainly pick up on how important my research is to me—especially when I'm stressing about a grant proposal!" Kevin said. "But they also see my satisfaction when the work comes together, and that satisfaction outweighs any of the frustrations I might have along the way."
To read the full article, please click here.
###
About the ASRC: The CUNY Advanced Science Research Center (ASRC) is a University-wide venture that elevates CUNY's legacy of scientific research and education through initiatives in five distinctive, but increasingly interconnected disciplines: Nanoscience, Photonics, Structural Biology, Neuroscience and Environmental Sciences. Led by Dr. Gillian Small, Vice Chancellor for Research and the ASRC's executive director, the center is designed to promote a unique, interdisciplinary research culture. Researchers from each of the initiatives work side by side in the ASRC's core facilities, sharing equipment that is among the most advanced available. Funding for the ASRC from New York State is gratefully acknowledged.
###