Posted on July 14, 2015 in ASRC News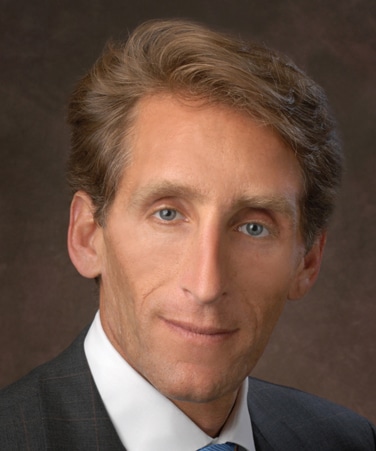 The City University of New York's Advanced Science Research Center (ASRC) has named John Isaacs, Executive Vice President of CBRE Group, Inc. and New York City Life Science practice leader, to its Leadership Council.
"John Isaacs is a visionary with a deep interest in the Life Sciences and we are deeply grateful to have him join the CUNY ASRC Leadership Council," said Dr. Gillian Small, CUNY Vice Chancellor for Research and Executive Director of the ASRC. "His participation will help ensure that the mission and goals of the ASRC are fully realized in the coming years."
Isaacs has a long history of studying the real estate requirements of the New York City Life Sciences sector and has worked with Eli Lilly, the New York University Langone Medical Center, and the International Aids Vaccine Initiative. He said the ASRC will play an intrinsic role in the growth of life science research in the city.
"New York City is poised for exponential growth in Life Sciences, and the ASRC is a valuable resource in that expansion," Isaacs said. "Already, the city possesses an impressive concentration of intellectual capital, and with the continued strong growth of our academic and business communities, New York will be even more attractive to emerging world-class life sciences talent."
The ASRC Leadership Council is comprised of a select group of thought leaders who have established records of advocacy for science. The members serve as ambassadors for the ASRC and contribute their expertise and thinking to the current and future work of the center.
###
About the ASRC: The new CUNY Advanced Science Research Center (ASRC) is a University-wide venture that elevates CUNY's legacy of scientific research and education through initiatives in five distinctive, but increasingly interconnected disciplines: Nanoscience, Photonics, Structural Biology, Neuroscience and Environmental Sciences. Led by Dr. Gillian Small, Vice Chancellor for Research and the ASRC's executive director, the center is designed to promote a unique, interdisciplinary research culture. Researchers from each of the initiatives work side by side in the ASRC's core facilities, sharing equipment that is among the most advanced available. Funding for the ASRC from New York State is gratefully acknowledged.
About CBRE Group, Inc.: CBRE Group, Inc. (NYSE:CBG), a Fortune 500 and S&P 500 company headquartered in Los Angeles, is the world's largest commercial real estate services and investment firm (in terms of 2014 revenue). The Company has more than 52,000 employees (excluding affiliates) and serves real estate owners, investors and occupiers through more than 370 offices (excluding affiliates) worldwide. CBRE offers strategic advice and execution for property sales and leasing; corporate services; property, facilities and project management; mortgage banking; appraisal and valuation; development services; investment management; and research and consulting.
###