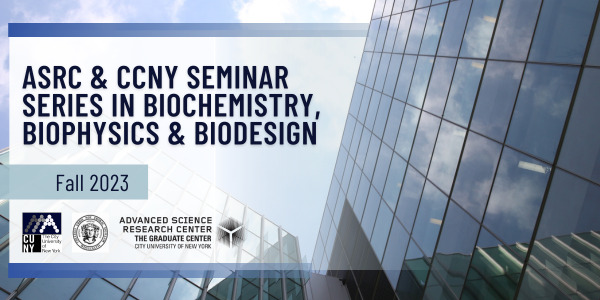 As of 9/5/23 this seminar has been CANCELLED. Please continue to check the events page for updates and/or rescheduling. 
Join us for the first Biochem Seminar of the Fall on September 6th with Distinguished Professor, Rohit Pappu, from McKelvey School of Engineering at the Washington University in St. Louis! These seminars will take place every Wednesday at noon in the ASRC Auditorium.
Talk title: "Emergent consequences of macromolecular phase transitions."
ABSTRACT Phase transitions of associative macromolecules enable spatial and temporal organization over cellular matter. The talk will present insights regarding hidden complexities underlying evolutionarily selected physico-chemical principles that govern the driving forces for phase transitions and material properties of condensates formed by prion-like low complexity domains of proteins. The talk will also cover ground on the transferability of core physical principles to describe the assembly of cellular condensates such as nucleoli. Both aspects of the talk will stress emergent properties that result from the totality of processes that come under the rubric of condensation of macromolecules.
This seminar will be presented in the ASRC Auditorium and broadcast via Zoom, with snacks and refreshments to start at 11:30am in the Cafe.
To join via Zoom:
Meeting ID: 966 7763 1144
Passcode: asrc-ccny
To download the full seminar flyer: 20230906 flyer
To download the full speaker schedule: Biochem Speaker Meeting Schedule_Fall_2023
For more information about this hybrid event, please contact:
Hyacinth Camillieri