Atomic Force Microscope (AFM)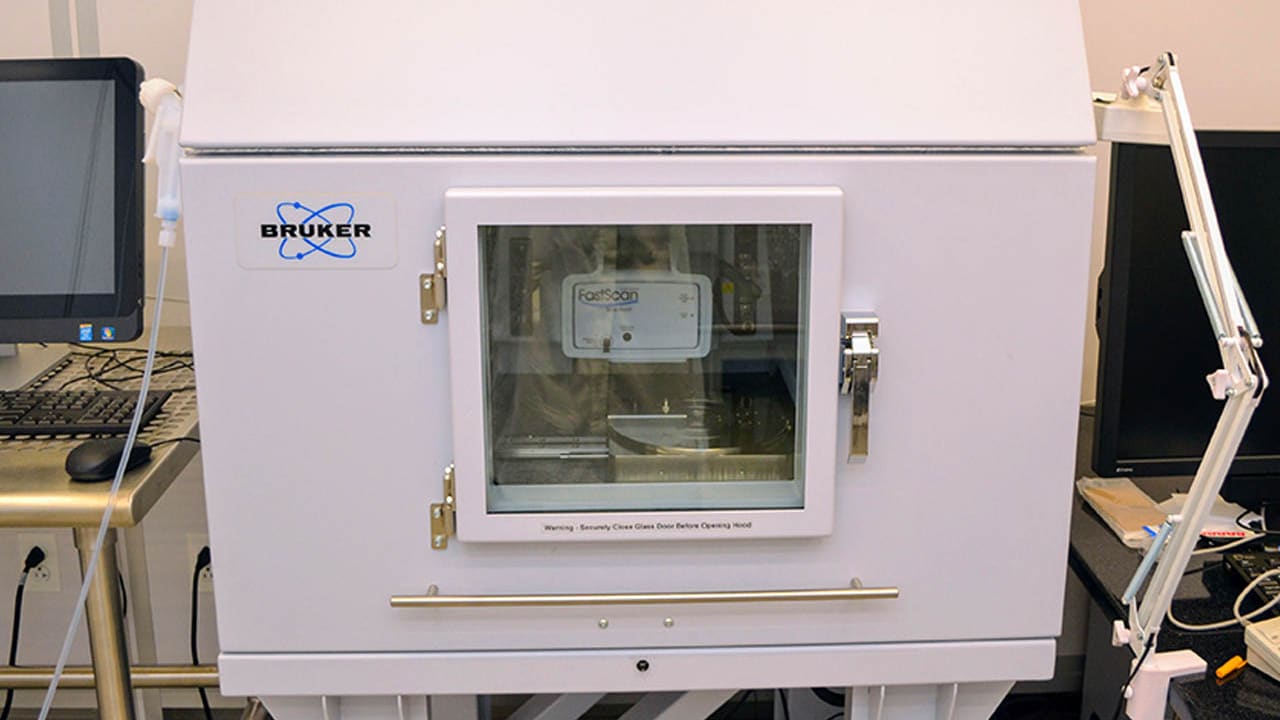 The Bruker Dimension FastScan AFM provides high speed topographic imaging without loss of resolution or force control. The system is capable of measurements on both large and small size samples in air or fluids. The FastScan module generates on the fly atomic force microscopy images.
Specifications
Standard operating modes/techniques include ScanAsyst, Nanomechanical Mapping, TappingMode (air and fluid), Phase Imaging, Contact, Lateral Force, Lift, MFM, EFM, Force Spectroscopy and Force Volume.
Additional Packages:
In addition to the basic AFM capabilities, the AFM at the Nanofabrication Facility is equipped with two add-on imaging modes:
PeakForce TUNA mode: Enables the measurement of currents between probe tip and sample as probe is scanned over the sample. The package works in PeakForce Tapping mode with direct force control and minimal lateral forces. Both the peak current and cycle averaged current can be measured.
PeakForce KPFM mode: Kelvin probe force microscopy (KPFM) maps electrostatic potential at sample surfaces to provide information about electronic structure, doping variations, trapped charges, and chemical identity in applications ranging from organic photovoltaics research to silicon and wide bandgap semiconductor characterization.
---
Contacts
Maya Narayanan Nair, Ph.D.


Research Assistant Professor

,

Nanoscience Initiative




Facility Staff

,

Nanofabrication Facility, Surface Science Facility


mnair@gc.cuny.edu
Manufacturer / Model
Bruker / Dimension FastScan
Facility
Nanofabrication Facility