Posted on July 13, 2017 in ASRC News, Structural Biology Initiative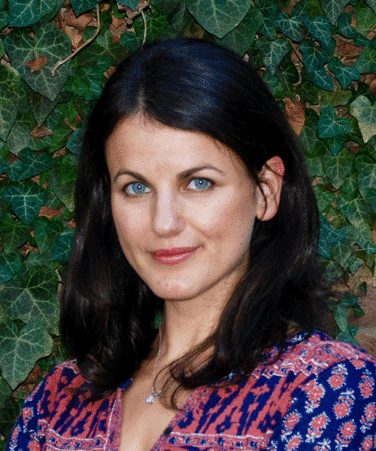 Shana Elbaum-Garfinkle has joined the faculty of the Advanced Science Research Center (ASRC) of the Graduate Center, CUNY as the fourth and final tenure-track faculty member with the ASRC's Structural Biology Initiative.
Elbaum-Garfinkle—who will hold the title of assistant professor—joins initiative director Kevin H. Gardner and fellow assistant professors Amedee des Georges and Daniel Keedy to round out the tenure-track faculty hires within the group. Elbaum-Garfinkle's research concentrates on protein and RNA granules, intracellular liquid organelles, and protein assembly and aggregation, as well as neurophysiology and degeneration, opening up clear partnership opportunities with the Neuroscience and Nanoscience Initiatives, housed in adjacent floors within the ASRC.
"Shana is going to be a fantastic addition to the Structural Biology Initiative for several reasons, including her work's links between us and our neuroscience and nanoscience colleagues," Gardner said. "She has an outstanding track record throughout her fantastic previous training at institutions along the East Coast, including at Hunter College within CUNY. She will no doubt provide a valued and unique perspective on many of the questions we're attempting to answer within our group and the ASRC at large."
Elbaum-Garfinkle's research aims to establish the molecular and regulatory mechanisms governing intracellular protein assembly into diverse macroscopic states with distinct collective properties and varied functional consequences. She specifically examines the role of liquid phase separation in neuronal function and degeneration utilizing an interdisciplinary approach combining cutting-edge fluorescence microscopy, soft matter material physics, and C. elegans genetics.
"I am excited to apply my background and expertise to develop an innovative research program at the nexus of protein self-assembly and neurophysiology with the scientists at the ASRC and CUNY," Elbaum-Garfinkle said. "This integrated approach will produce molecular, material, and organismal level insight into protein assembly that will broadly impact the fields of cellular and developmental biology, RNA/protein assemblies, neurodegeneration, and biomaterial engineering."
As noted above, Elbaum-Garfinkle is a CUNY trainee, having earned her B.A. in Physics from Hunter College in 2006. She then completed her PhD in Molecular Biophysics and Biochemistry from Yale University under the tutelage of Elizabeth Rhoades. As a postdoctoral fellow with Clifford Brangwynne at Princeton University, she was awarded a NIH K99/R00 career award where she had the opportunity to work under the additional advisement of Monica Driscoll at Rutgers University.