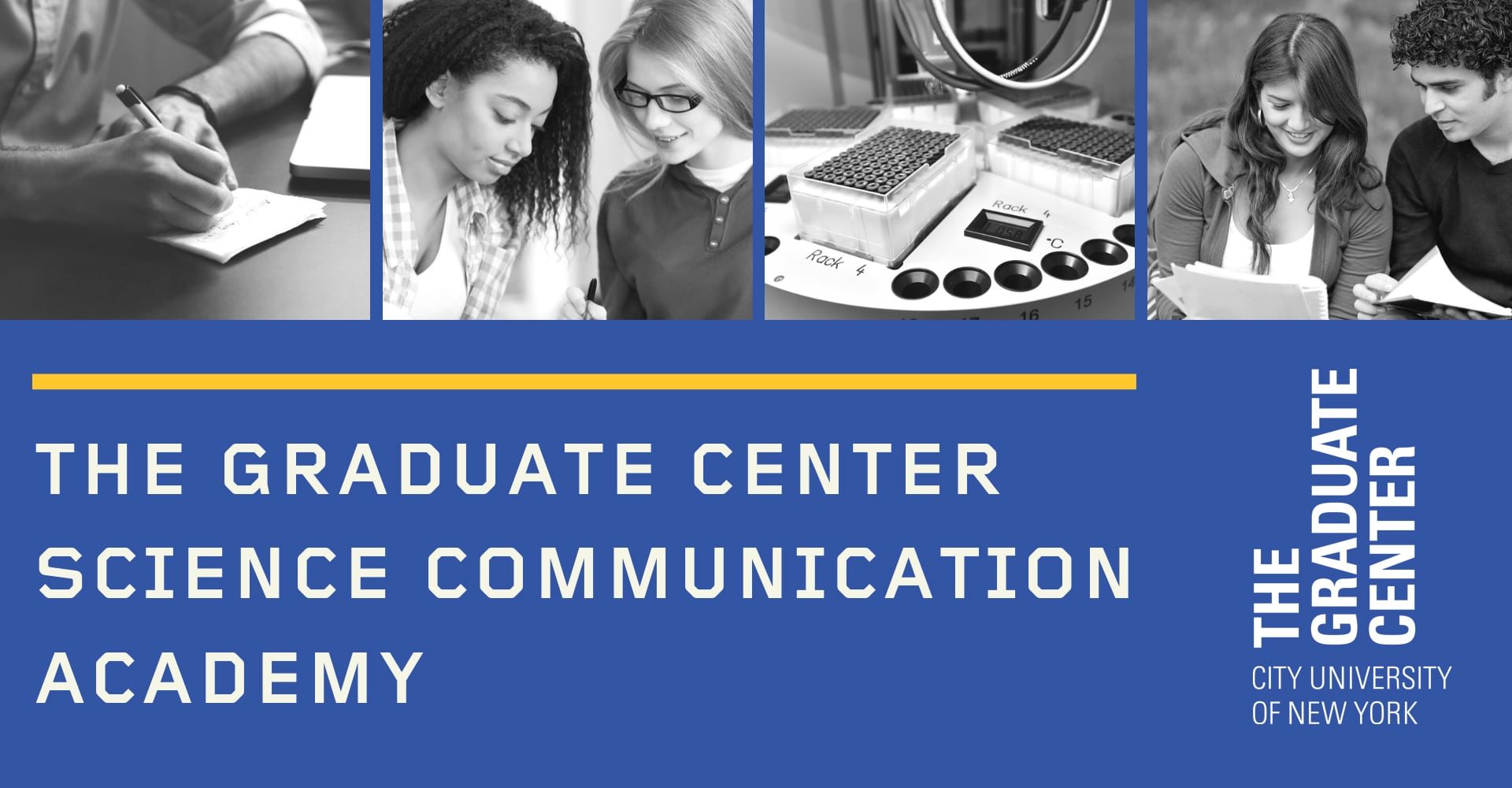 Join us on Friday, April 29, 2022 at 2 p.m. for a media-skills building session that includes an opportunity to talk about your research with working science reporters from Scientific American, Science Friday, PBS and more.
Now more than ever it's critical for science to be accessible and understandable to the public. In this Communicating Your Science Workshop, hosted in partnership with CUNY's Craig Newmark Graduate School of Journalism, we will cover how to distill your complex science into compelling talking points for the public and communicate your work to science reporters.
All are welcome, but you must reserve an interview slot and complete a short talking points worksheet as part of your registration if you want to meet with a reporter. One-on-one interviews are available to 21 registrants on a first come, first serve basis. Activities include:
•    A briefing from science journalist (New York Times, Newsweek and Scientific American) and Craig Newmark School of Journalism Director of Health and Science Reporting Emily Laber-Warren
•    Help perfecting your elevator pitch for different audiences
•    A one-on-one interview with a working journalist
•    A feedback and wrap-up session
Registration for this event is now open. Once registered, you will receive a link that will allow you to sign up for a one-on-one reporter interview.
REGISTER: https://bit.ly/3r9AJqG