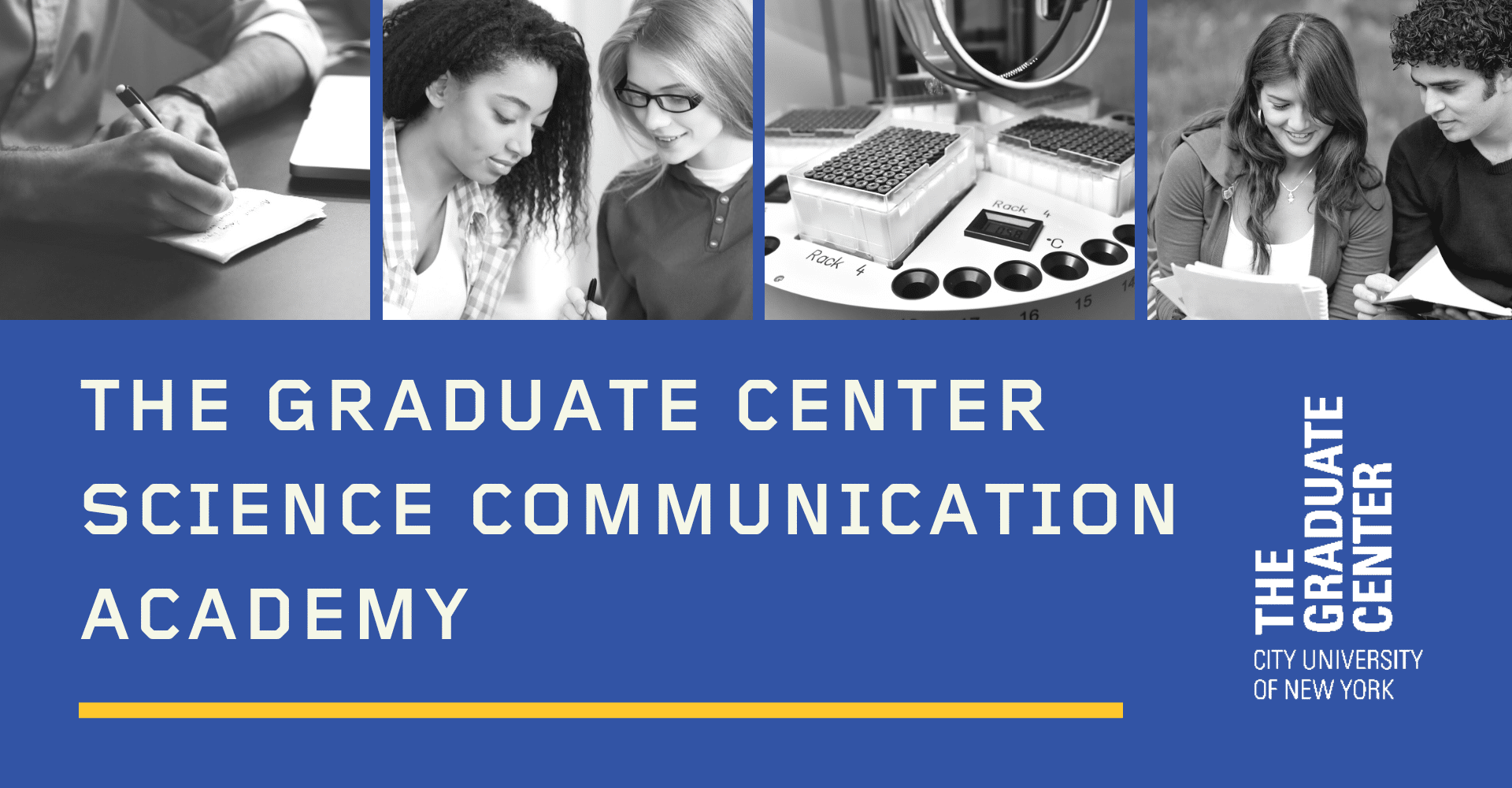 Meet the Librarian: An Introduction to The Graduate Center Library's Science Resources
Join us on September 18, 2020 at 2 p.m. for a session with Graduate Center Science Librarian Mason Brown, who will be discussing how to access and discover STEM research materials from off campus.
Conducting science research remotely can be done successfully with a few simple but critical tools. In this session, Mason will be discussing how to find individual articles, browse entire journals, and access other relevant research materials remotely. In addition, Mason will:
•    Provide an overview of Zotero citation management software
•    Highlight useful and notable science-specific databases
•    Cover journals that can be accessed remotely
•    Demonstrate how to log-in to resources from home
There will be opportunity for Q&A.
You can sign-up here [go.pardot.com] for this event and the entire Communicating Your Science Series.
Stay tuned for the launch of the Graduate Center Science Communications Academy webpage, where you can learn about our events and access science communications training tools.
This event is part of the Communicating Your Science series.
Join us on the third Friday of the month at 2 pm for a series of talks and workshops aimed at helping STEM professionals publish and communicate their research. This series will feature presentations by The Graduate Center's science librarian and communications staff, journal editors, and reporters. The goal of this series is to enhance the professional development and science communication skills of CUNY STEM faculty, postdocs, and students.
For more information, contact Reima Ramsamooj at rramsamooj@gc.cuny.edu.