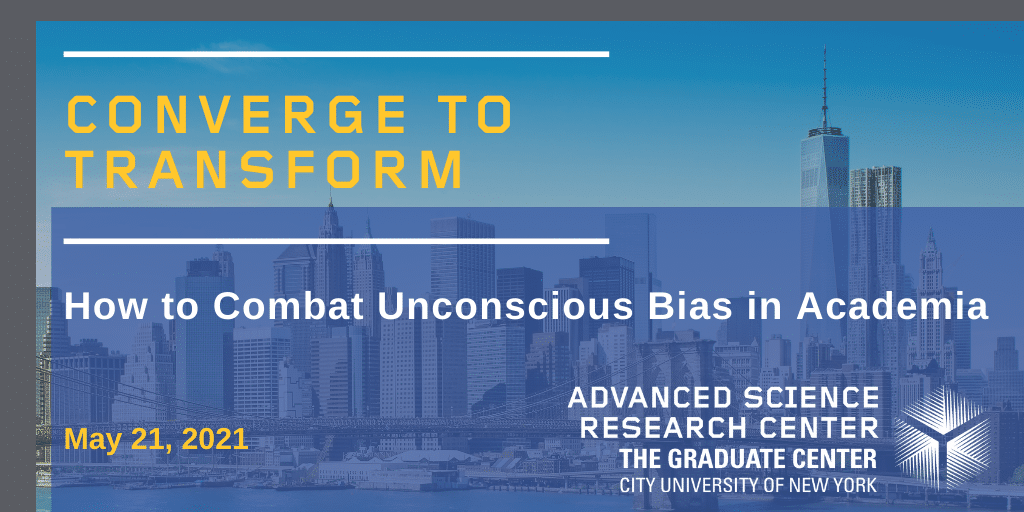 The recently published NSF Survey on Doctorate Recipients, 2019, highlights the lack of progress made in diversifying the STEM professoriate. Hispanic or Latinx scientists and engineers comprise 5% of PhDs employed by 4-year educational institutions, and Black or African American scientists and engineers, 4%. During this event, we will explore one contributing factor to underrepresentation in academia, unconscious bias, and discuss ways to counteract and even begin to alter our own and the STEM community's underlying and hidden biases.
Register for this event here.
For more information, contact Reima Ramsamooj at rramsamooj@gc.cuny.edu.