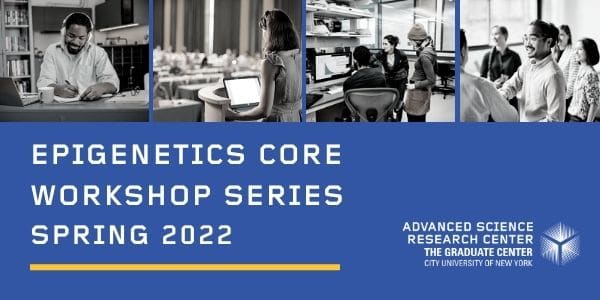 Please join us March 3rd, 2022, for an introductory seminar on the workflow of our newest instrument addition at the Epigenetics Core of ASRC – 10 Chromium iX Controller.
Krunal Shah from 10x Genomics Inc. will present a talk titled:
Introducing 10X Chromium
   – Single Cell Gene Expression Solution with Feature Barcode Technology
Single cell analysis has been a revolutionary breakthrough in biology. Understanding cellular diversity has enabled significant insights into intracellular mechanisms and their applications to health and disease (Learn More…)
Please register for the event here.
To access the Zoom.
For further details, contact:
Jia Liu at Epigenetics Core Facility
212.413.3183
Email: jliu1@gc.cuny.edu