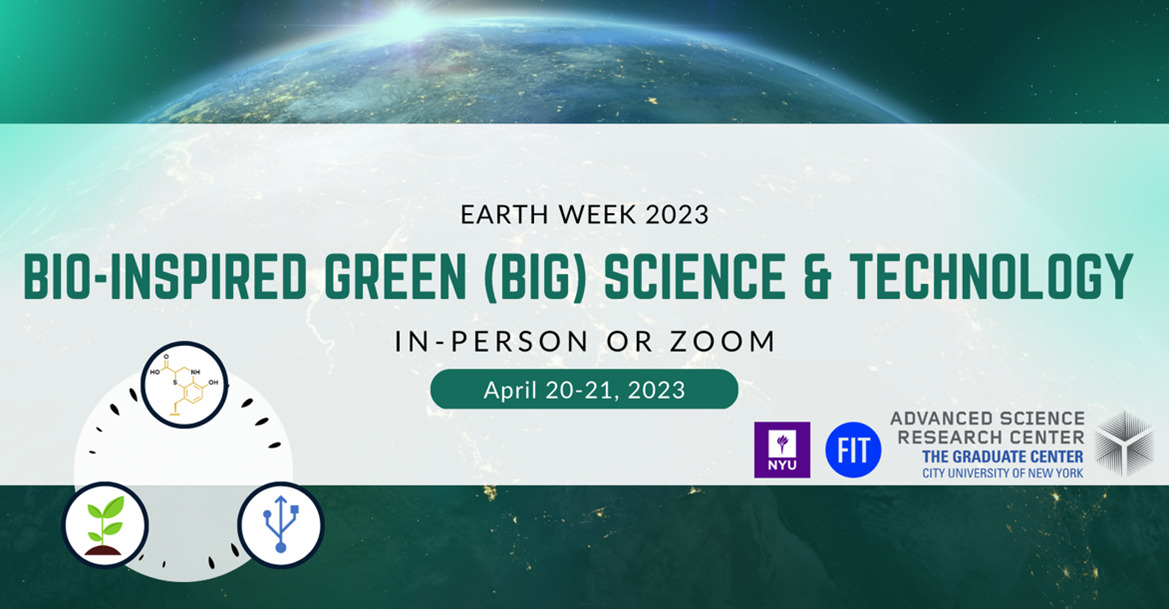 The annual Bio-Inspired Green (BIG) Science & Technology symposium will highlight advances in science, engineering, and policy that push us closer to sustainable living. This year's symposium will focus on 4 major themes around Bio-Inspired Green technologies in:
Healthcare
Sustainable and smart fashion
Renewable energy
Functional materials and smart buildings.
We invite students and postdocs to submit their abstracts for a chance to present an in-person oral and visual presentation (not limited to a poster) and receive a waived in-person registration fee! Click here to submit your abstract.
In-person participation includes access to all 4 sessions, a networking reception with catered food and drinks, and a visual presentation walk-through, throughout the 2-day event.
Please visit our event webpage for detailed information and regular updates on programming and speakers.
If you have any questions, please contact Yuki Chen at xchen4@gc.cuny.edu