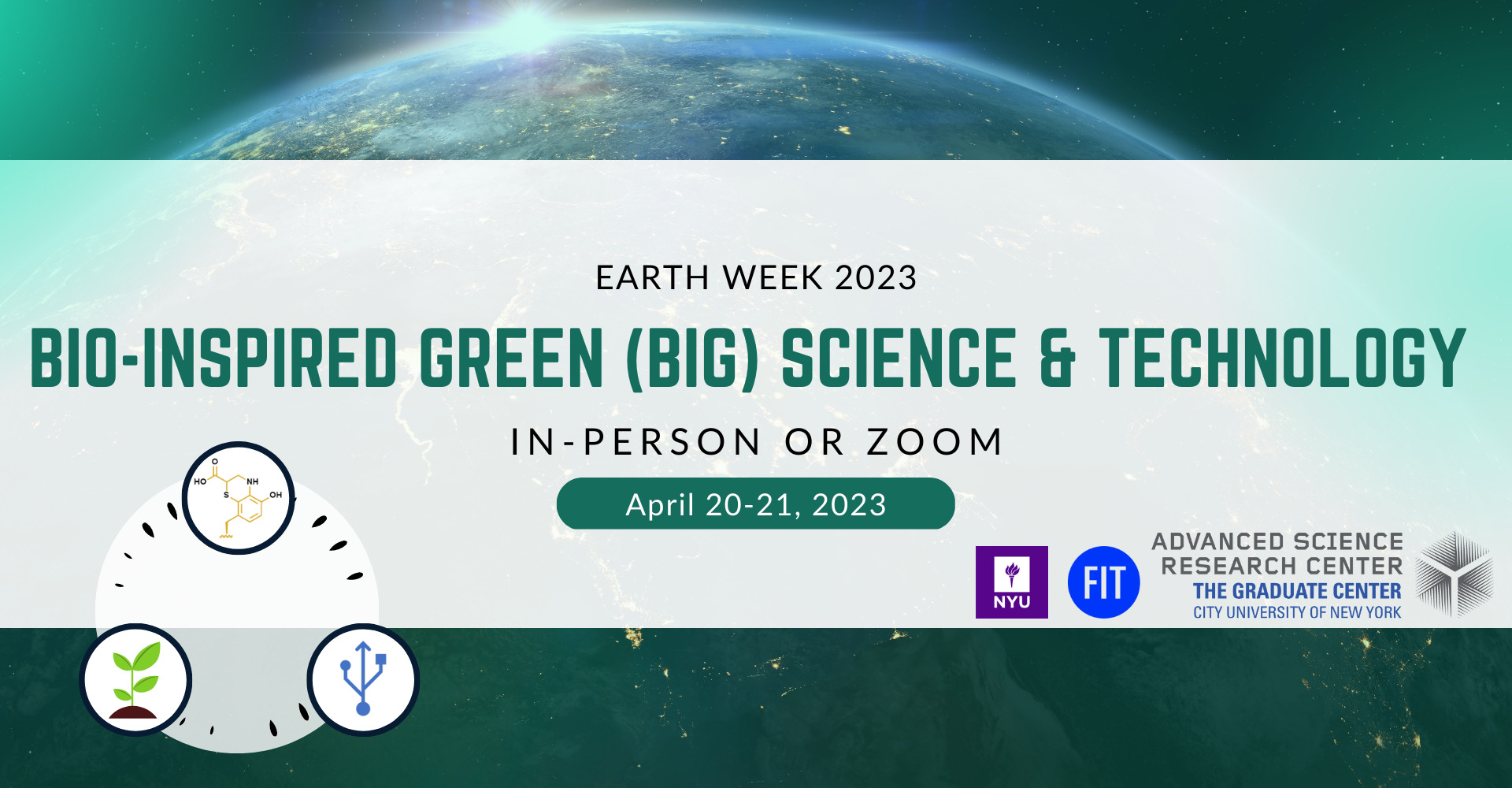 ---
Bio-Inspired and Green (BIG) Science and Technology Symposium
The Bio-Inspired Green (BIG) Science & Technology Symposium is an annual meeting at the Advanced Science Research Center (ASRC) that brings together researchers who develop solutions to environmental problems. Held during Earth Week, the symposium will highlight advances in science, engineering, and policy that push us closer to sustainable living. For 2023, the symposium will focus on 4 major themes around Bio-Inspired Green in: Healthcare, Sustainable and smart fashion, Renewable energy, and Functional materials and smart buildings. Diversity in many aspects is a hallmark of the symposium. For instance, our speakers represent many different demographics, study a broad range of topics, and work in academia, corporations, and government laboratories. These interdisciplinary discussions with diverse researchers will facilitate the translation of basic science research to real-world technologies and policy changes.
Call for Abstracts
The BIG Science & Tech is inviting students and postdocs to submit their abstract for a chance to present an in-person session (not limited to a poster) plus waived in-person registration fee! Click here to submit your abstract.
---
Date, Time & Venue
Thursday & Friday April 20-21, 2023, 9:00am – 5:15pm
In-person at the Advanced Science Research Center and online via Zoom
---
Registration
Click here to register for the Bio-Inspired Green Science & Technology Symposium
---
Event Sponsorship
Become a sponsor and feature your brand to world-leading scientists, research institutions, and event attendees. Contact Yuki Chen at xchen4@gc.cuny.edu for more information.
---
Event Sponsors