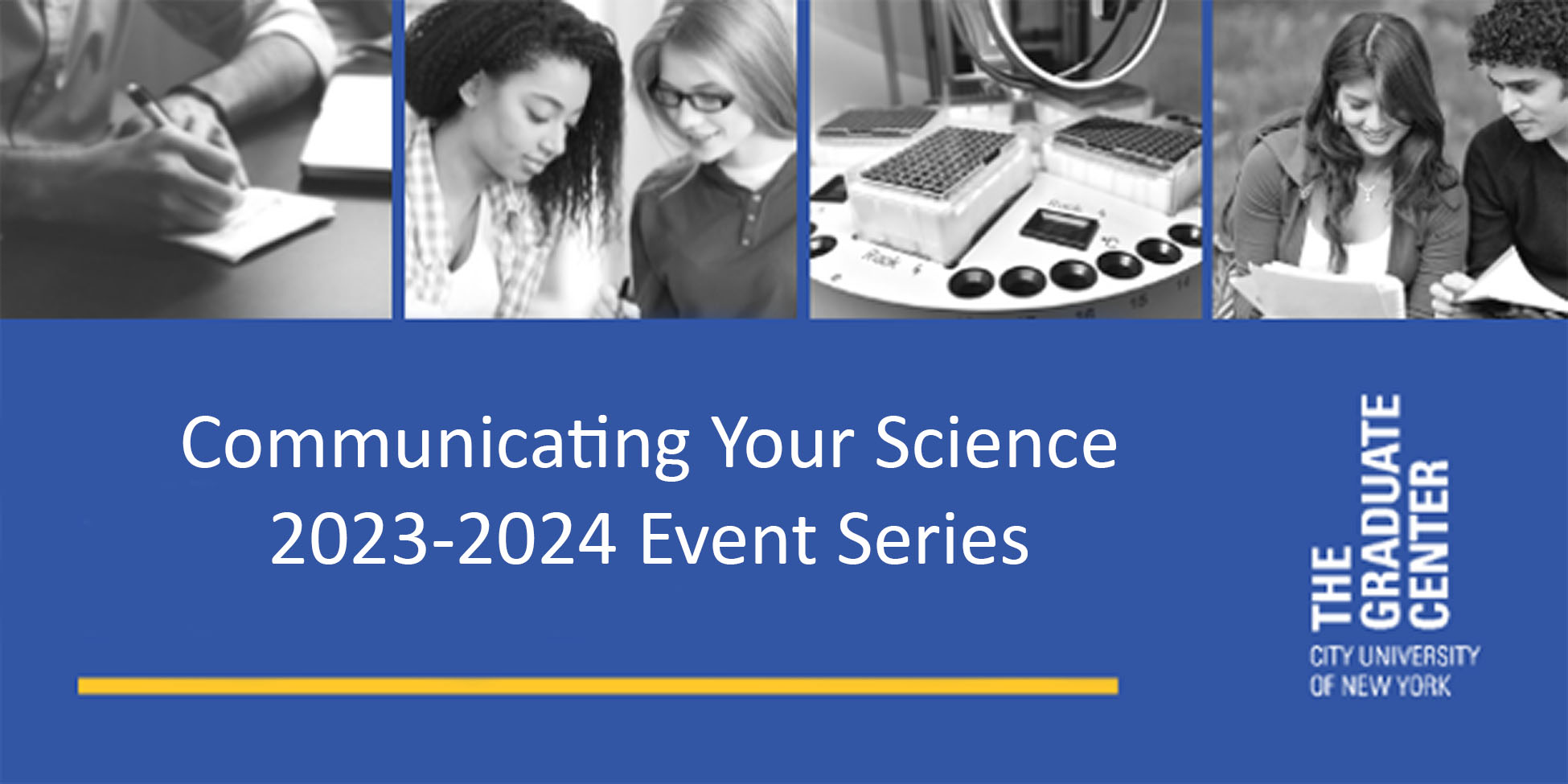 Join us on September 29, 2023, at 2 p.m. for our annual session with CUNY Graduate Center Science Librarian Mason Brown, who will be discussing how to access and use STEM research source materials on and off campus.
Conducting science research on-campus or remotely can be done successfully with a few simple but critical tools. In this session, Mason will be discussing how to find individual articles, browse entire journals, and access other relevant research materials. In addition, Mason will:
Provide an overview of Zotero citation management software
Highlight useful and notable science-specific databases
Cover journals that can be accessed remotely
Demonstrate how to log-in to resources from home
There will be opportunity for a Q&A session.
Please sign up for this month's Communicating Your Science event at https://bit.ly/3PrL4dX For more information, contact Shawn Rhea at srhea@gc.cuny.edu. You can sign up to join our Communicating Your Science list and receive info on all our events at https://bit.ly/3ZbKYu7