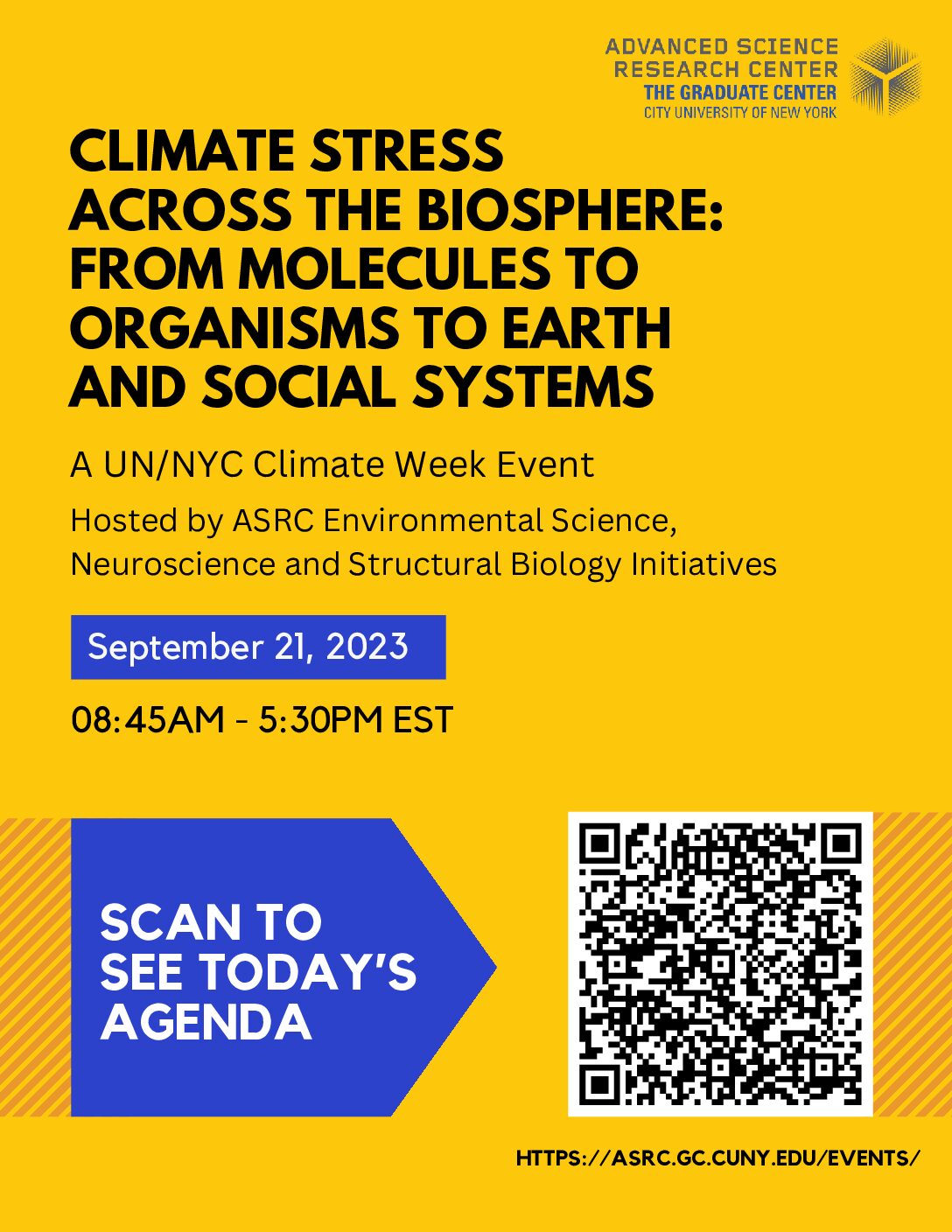 TO VIEW THE FULL AGENDA:
ASRC Climate Stress Conference Agenda
Join us for an exciting event exploring the impact of climate stress on our planet, from the tiniest molecules to complex organisms, we will delve into the challenges faced by Earth and its social systems. This in-person event will be held at the CUNY Advanced Science Research Center in New York, NY, with the option to tune in via Zoom, during this year's NYC/UN Climate Week. Climate Week New York City (CWNYC 2021) from September 20-26, 2023, provides a platform in which organizers from all areas of energy and industry to finance and policy are able to showcase leading climate action and how accelerated action is needed to tackle the climate crisis.
Be part of the conversation and sessions to synthesize current thinking on the subject from both a fundamental research and societal impact perspective.
Hosted by ASRC Environmental Science, Neuroscience and Structural Biology Initiatives.
Register and see further details here.