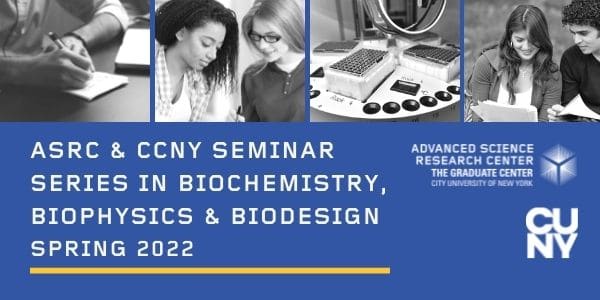 Join us Feb. 16th at 12pm, for a one-hour talk presented by Filip Van Petegem, Professor in the Dept. of Biochemistry & Molecular Biology, University of British Columbia, Vancouver, Canada titled:
Channelopathies at high resolution: Cryo-EM and crystallographic investigation of cardiac and skeletal muscle ion channels
This seminar will be presented via Zoom, the broadcast can also be viewed in the ASRC Auditorium.
For more information about this hybrid event, including an abstract from the speaker and to access the zoom link, please see the event flyer.
For further questions please contact:
Hyacinth Camillieri at hcamillieri@gc.cuny.edu
To quicker join these ongoing events, the zoom link can also be found below at:
Join Zoom Meeting
Meeting ID: 495 404 8198