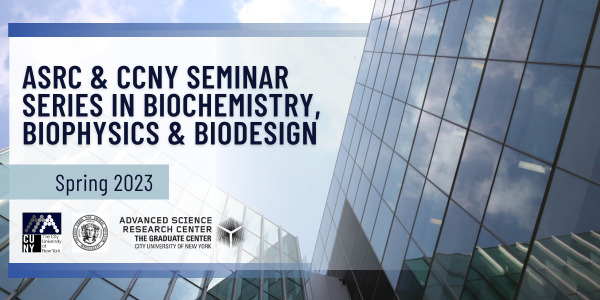 In this weekly seminar series, Yingkai Zhang, professor in the Department of Chemistry, New York University, NY, will present a one-hour talk titled:
"Integrating Machine Learning and Molecular Modeling for Drug Design."
Abstract The overall goal of our lab is to develop and apply state-of-the-art computational tools for rational drug design. In this talk, I will present our recent advances in targeting protein-protein interactions, developing machine-learning based protein ligand scoring functions, and advancing deep learning models in chemistry.
This seminar will be presented in the 5th fl Data Viz Room and broadcast via Zoom, with snacks and refreshments to start at 11:30am in the Data Viz Room.
To join these ongoing events via Zoom:
Meeting ID:  968 3104 2138
Passcode:  ASRC-CDI
For more information about this hybrid event please contact:
Hyacinth Camillieri
Download the updated Spring 2023 Seminar Schedule (92 KB .PDF file)