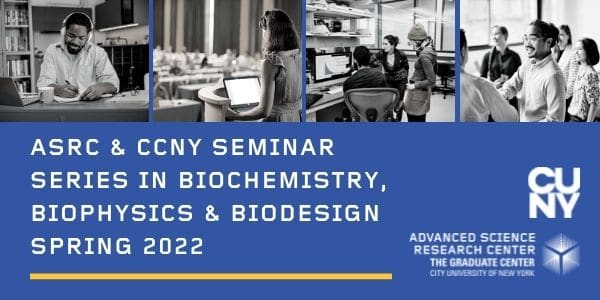 Marta Filizola, Professor of Pharmacological Sciences and Neuroscience, Icahn School of Medicine at Mount Sinai, New York, NY, will be giving a one-hour talk titled:
Modern Drug Discovery Using Enhanced Molecular Dynamics Simulations and Artificial Intelligence.
ABSTRACT By contributing distinctive atomic-level understanding of how drugs bind and activate their target receptors, enhanced molecular dynamics simulations leveraged by artificial intelligence (AI)-based methods are playing a pivotal role in shedding light on the complexities of receptor pharmacology, thus efficiently guiding the design of improved therapeutics. The opportunities offered by emergent technologies such as AI-based statistical machine learning and deep learning methods are unprecedented and finally made possible by access to ultra-large collections of compounds, large amounts of data generated by increasingly more accurate biochemical and biophysical studies of complex biomedical systems, as well as more powerful supercomputers and cloud computing.
In this presentation, I will summarize recent efforts from my lab using various combinations of these technologies towards the discovery of safer therapeutics targeting the opioid receptors. Opioids continue to be gold standard medications for the treatment of moderate or severe pain, but they usability is hindered by their wide spectrum of side effects, including life-threatening respiratory depression and abuse liability. My lab has undertaken specific strategic directions to discover safer and yet efficacious opioid ligands, and my presentation will provide an overview of our most recent accomplishments in this area.
This seminar will be presented in the ASRC Auditorium and broadcasted via Zoom.
To join these ongoing events via Zoom, please use the link below:
Join Zoom Meeting
Meeting ID: 495 404 8198
For more information about this hybrid event please contact:
Hyacinth Camillieri
hcamillieri@gc.cuny.edu