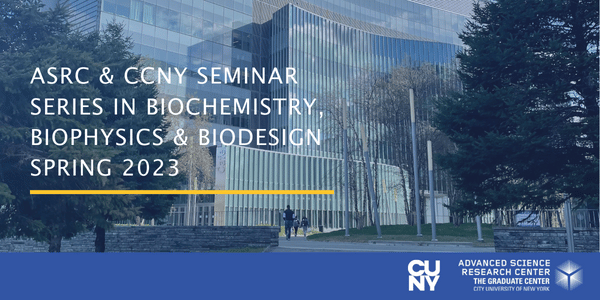 In this weekly seminar series, Giovanna Ghirlanda, professor at the School of Molecular Sciences, Arizona State University, Tempe, AZ, will be presenting a one-hour talk titled:
Artificial metalloproteins by design
ABSTRACT Hybrid metalloproteins incorporating organometallic active sites not found in nature within a protein scaffold are emerging as a viable avenue to catalyze a wide range of reactions, with applications ranging from synthetic organic chemistry to sustainable fuel production. This approach is particularly appealing when coupled with light as a source of energy to drive the synthesis of clean energy sources. We have designed artificial enzymes capable of producing molecular hydrogen and reducing carbon dioxide to carbon monoxide and formate under irradiation with UV-vis light and in the presence of photosensitizers. The active site in these designs is either anchored to protein scaffolds using noncanonical amino acids, or obtained by swapping heme for cobalt protoporphyrin IX in natural and designed heme-binding proteins. Intriguingly, these constructs are active in aerobic conditions. We found that incorporation in a protein scaffold increases activity by 10-20 folds compared to the isolated organometallic complex. Transient spectroscopy analysis demonstrates that this effect correlates with increased lifetime of the catalytically active redox state. Current work examines the activity of these constructs within bacterial cells.
This seminar will be presented in the ASRC Auditorium and broadcast via Zoom, with snacks and refreshments to start at 11:30am.
To join these ongoing events via Zoom, please use the link below:
Meeting ID: 968 3104 2138
Passcode: ASRC-CDI
For more information about this hybrid event please contact:
Hyacinth Camillieri