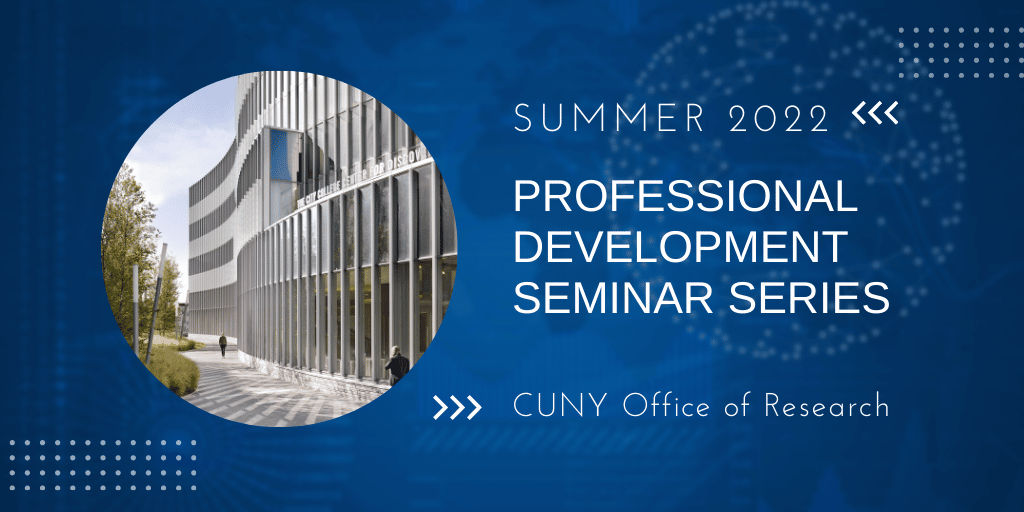 This event is part of the 2022 Professional Development Seminar Series hosted by the CUNY Office of Research, in partnership with the Velay Summer Undergraduate Research Fellowship. This seminar will include a talk from Charles Vorosmarty, Ph.D., Director of the Environmental Sciences Initiative, with time for a Q&A to follow.
Please check back for further details on this talk.
This seminar will be held via Zoom. You must register using the link below to access the Zoom.
For further information, please contact:
Imani Rhone
CUNY Office of Research