Research Associate Professor

,

Structural Biology Initiative

Facility Director

,

Biomolecular Nuclear Magnetic Resonance (NMR) Facility
Denize Favaro directs the Biomolecular Nuclear Magnetic Resonance (NMR) Facility, which provides instrumentation, analysis, and expertise to researchers within or outside academia.
Her research, supervised by Prof. Cláudio F. Tormena, was focused on the "Study of the mechanisms of transmission of the scalar couplings through bond and/or through space, and development of diffusion of 19F (DOSY)". From 2012 to 2015, Denize worked as an NMR manager at the University of São Paulo, where she was responsible for 800 MHz maintenance, pulse sequence implementation, data acquisition, data processing, and training. During this period, Denize took part in research projects of the laboratory group led by professors Shaker Chuck Farah and Roberto K. Salinas, learning how to express, purify, and work with protein solution NMR spectroscopy. Dr. Favaro started her independent research carrier at the Federal University of Minas Gerais (UFMG), where she worked for a brief period (11/2015-07/2017). Then, she moved to the State University of Campinas (UNICAMP) as a professor and established a research group exploring the relationship between enzyme structure/dynamics and catalytic efficiency.
Research Interests
Structural and conformational dynamics investigation of proteins either involved in bacterial resistance or good targets for developing new antibiotics.
Degrees and Appointments
2008 – B.S. degree in Chemistry State University of Maringa
2011 – Master's degree in Physical Organic Chemistry from the State University of Campinas
2014 – Ph.D. in Physical Organic Chemistry from the State University of Campinas
2012-2015 – NMR Manager at University of Sao Paulo
2015-2017 – Assistant Professor at Federal University of Minas Gerais
2018-2019 – sabbatical with Prof. Anthony Mittermaier at McGill University, investigating enzymatic mechanisms using Isothermal Titration Calorimetry (ITC).
2017-2021 – Assistant Professor at State University of Campinas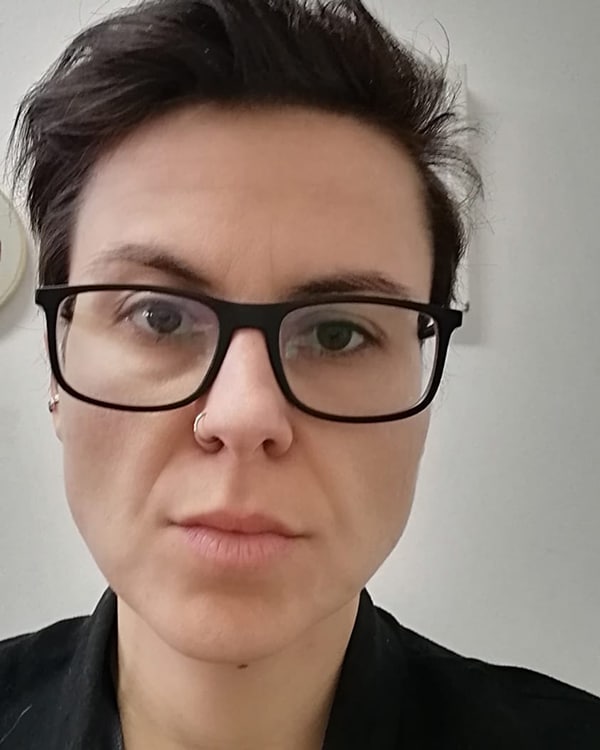 Email