Rapid Thermal Anneal (RTA)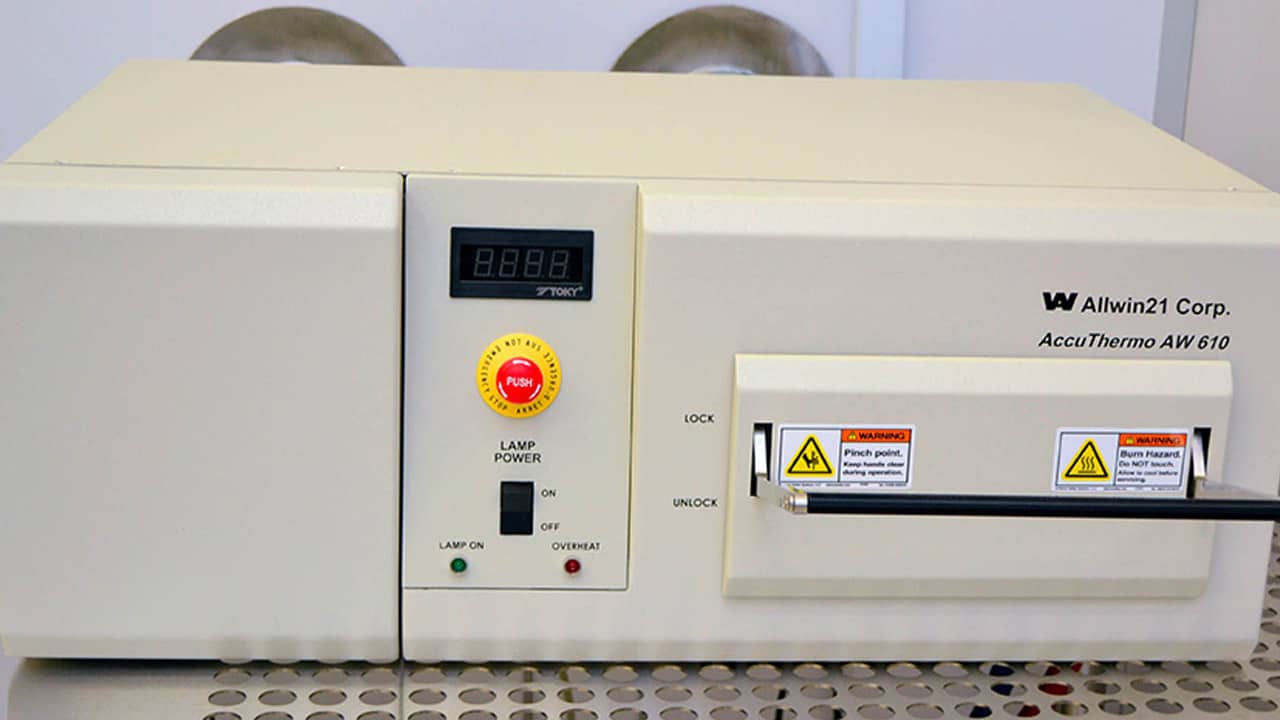 The Allwin21 AccuThermo AW610 is a rapid thermal processing (RTP) system, which uses high intensity visible radiation to heat single wafers for short process periods of time at precisely controlled temperatures. The process periods are typically 1‑600 seconds in duration, although periods of up to 9999 seconds can be selected.
Specifications
Wafer sizes: Small pieces, 2″, 3″, 4″, 5″, 6″ wafer capability
Recommended ramp up rate: Programmable, 10°C to 120°C per second.
Recommended steady state duration: 0-300 seconds per step.
Ramp down rate: Non-programmable, 10°C to 200°C per second.
Recommended steady state temperature range: 150°C – 800°C.
---
Facility
Nanofabrication Facility
Keywords
thermal processing