Leica Aperio CS2 Slide Scanner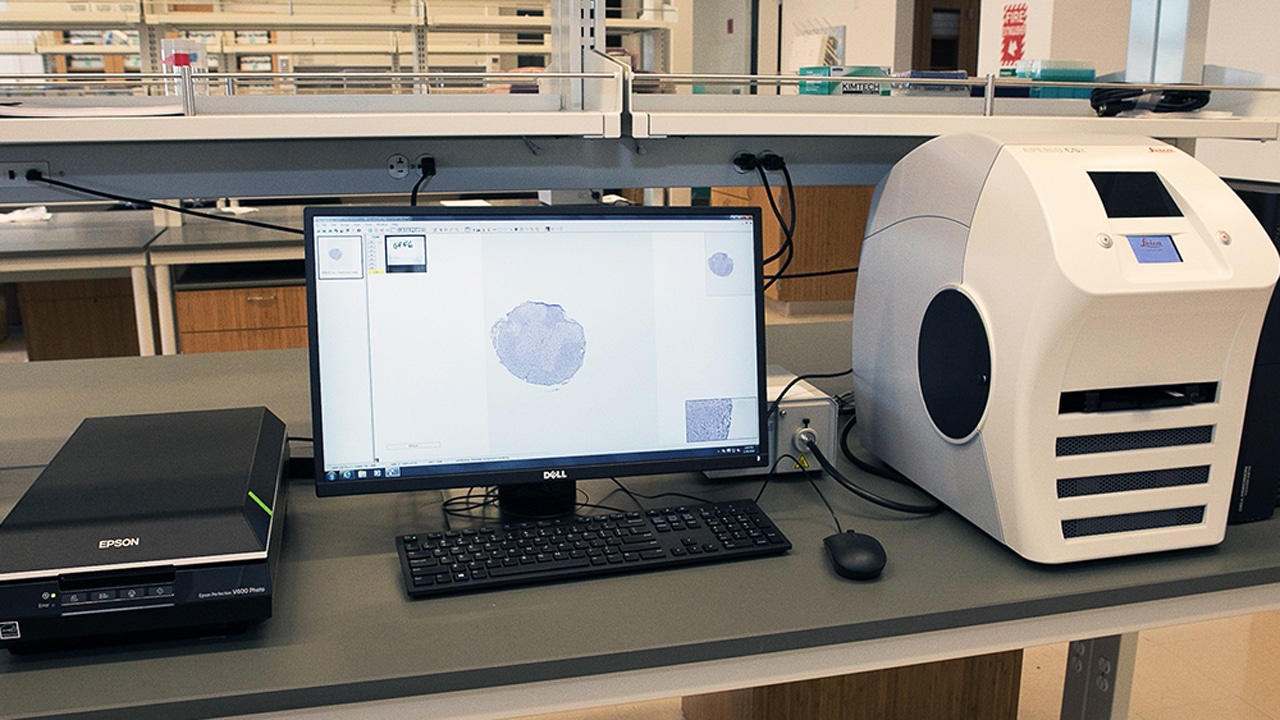 The Leica Aperio CS2 slide scanner produces high-quality digital slides right from your desktop with the ultra-compact Aperio CS2 digital pathology scanner. With a five-slide capacity and high resolution magnification capabilities, including 20x and 40x, the Aperio CS2 is a highly reliable workhorse for medium-volume sites. The intuitive interface and easy-to-use design consistently provides rapid creation of high resolution digital slides, with >98% first time scan success rate.
Features
Easily load and scan up to five 1×3 slides
Slides are on the Aperio digital slide tray in 90 seconds*
External sharing and collaboration (institution to institution)
Internal sharing (Hub & Spoke Network)and collaboration
Scan Success Rate:> 98% 1st time
Adjustable tissue finder, if needed*Based on Aperio CS2 scanning a 15x15mm area at 20x magnification
Objectives
20x/0.75 NA Plan Apo (40x scanning with 2x optical magnification changer)
Applications (Pathology)
Time bound procedures, including intraoperative pathology consultation (IOC)
Electronic immunohistochemistry (eIHC) image analysis
High resolution histology image can be co-registered with MALDI MS imaging.
---
Contacts
Ye He, Ph.D.


Director

,

Live Imaging and Bioenergetics Facility




Co-Director

,

MALDI-TOF MS Imaging Facility




Research Associate Professor

,

Neuroscience Initiative


yhe1@gc.cuny.edu
Facility
MALDI-TOF MS Imaging Facility
Keywords
digital pathology scanner, microscope