FEI Tecnai G2 Spirit Twin TEM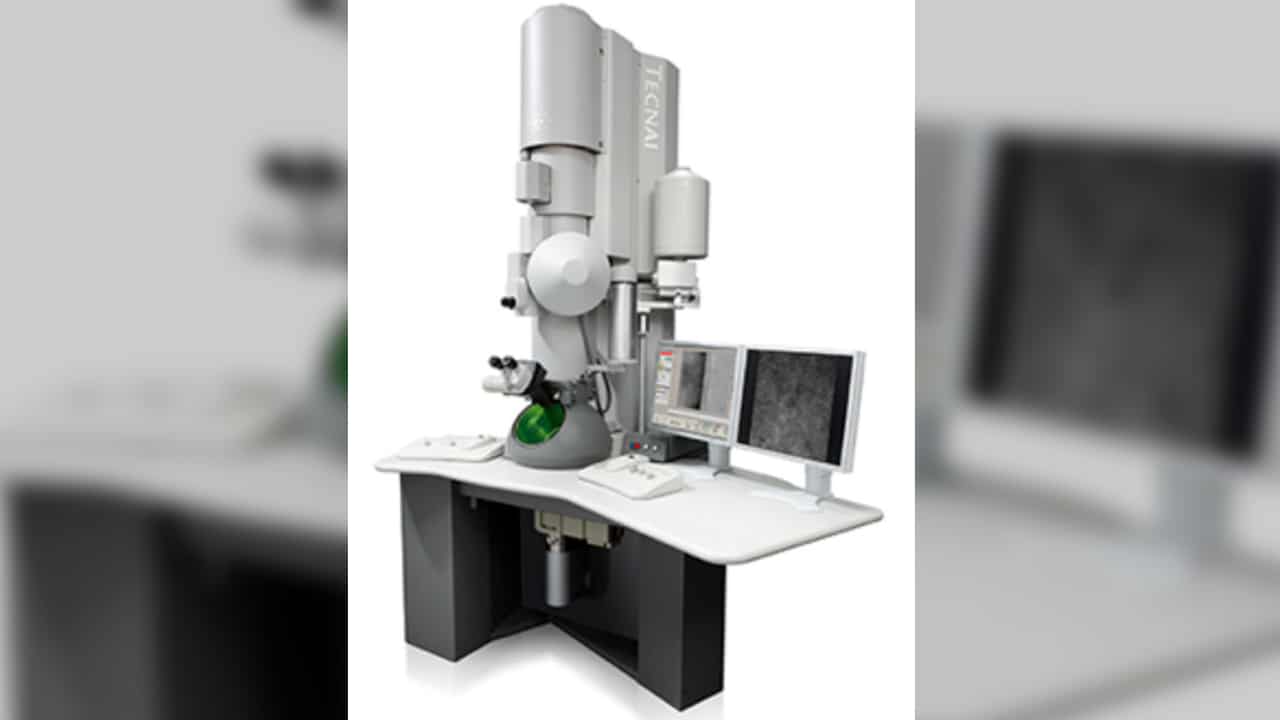 The Tecnai G2 Spirit TWIN, a 20-120 kV / LaB6 TEM, is a general-purpose, high-resolution instrument designed with a high-level of automation to meet the stringent demands of life science and material research. It enables the 2D and 3D ultra-structure exploration of biological samples and soft matter, as well as the morphology and function of natural or artificial materials that play a crucial role in modern science and technology. The Spirit produces excellent 2D and 3D images due to special automated and semi-automated functionality.
Low Dose observation of beam-sensitive and cryo samples is a key performance aspect. The microscope has embedded automation that can be used at will for all users. The gun/illumination, focus, and stigmation can be tuned, aligned, saturated and conditioned automatically or manually. Tecnai G2 Spirit TWIN is an ideal microscope for quick sample screen under both ambient and cryogenic conditions.
Features
LaB6 emitter
Auto-saturation
Auto-conditioning
High-Level of automation: AutoAdjust and AutoGun.
High voltage range 20 – 120 kV
Line resolution: 0.2 nm
Maximum eucentric tilt: ±70°
Specimen exchange without switching off High Tension and emitter
Specimen holders:

FEI CompuStage single tilt holder (±35°)
Gatan 626 70° single tilt cryo-transfer holder (±70°)
---
Keywords
cryo em, transmission electron microscope (TEM)