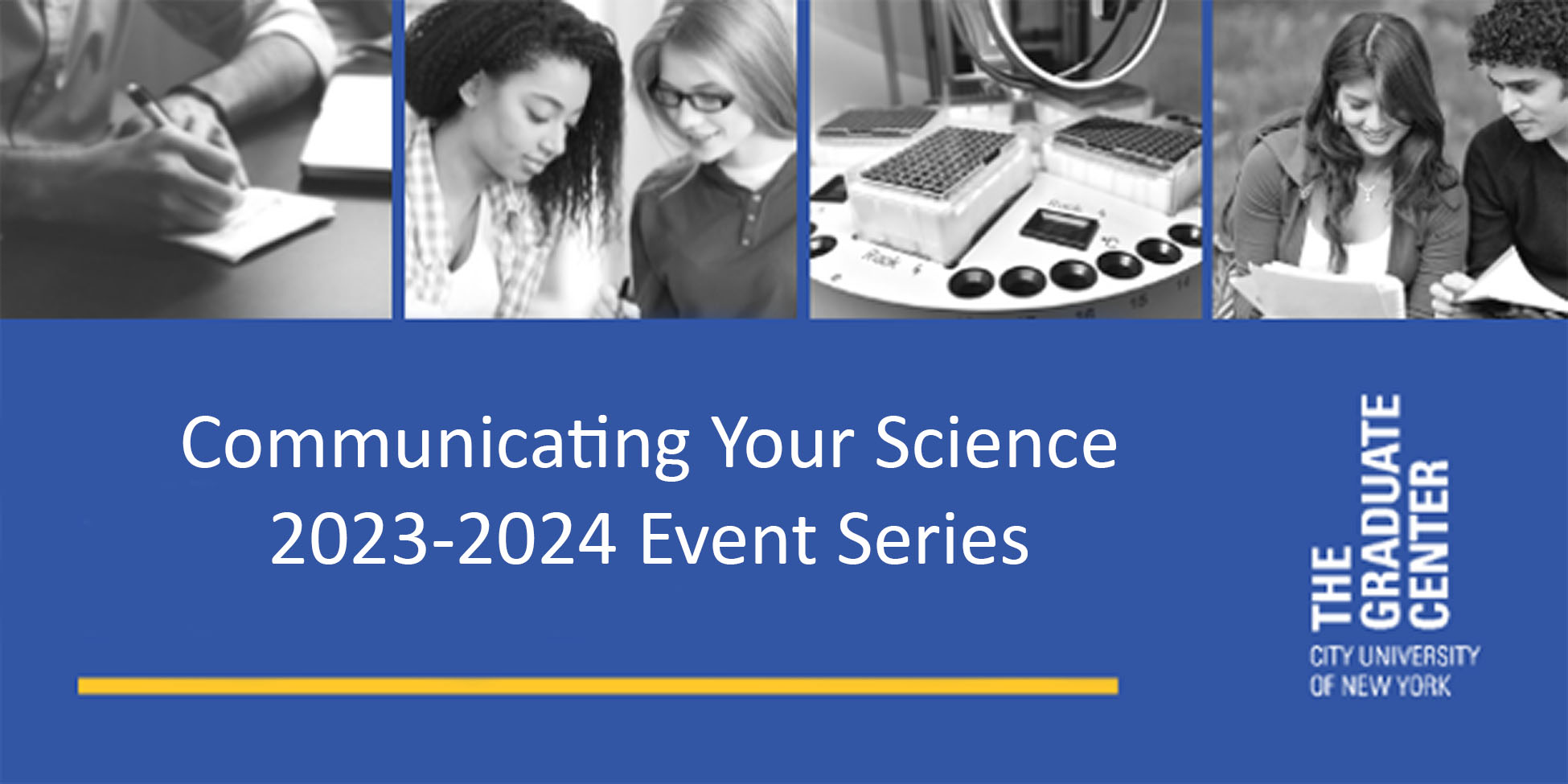 Join us on Friday December 1, 2023, at 2 p.m. for Same Science/New Look: Refreshing Your Science Visuals for Different Audiences with CUNYSciCom co-founder and Graduate Center Ph.D. candidate Katherine Anderson who will share how she repurposes, refreshes and revises images and graphics for various audiences.
Whether you're in the field or in a lab, scientists conduct their work in unique, often cloistered, settings that are unfamiliar to the average person. But the work can have broad implications that researchers need to communicate to various audiences. Images can be powerful communication tools, but only if they speak in an audience's language. Come check out this month's webinar where we'll explore how you can adjust the visual presentation of your science to communicate with multiple audiences.
Please sign up for this month's Communicating Your Science event. Come with a research image or idea to share and brainstorm about.
For more information, contact Shawn Rhea at srhea@gc.cuny.edu. You can sign up to join our Communicating Your Science list and receive info on all our events.