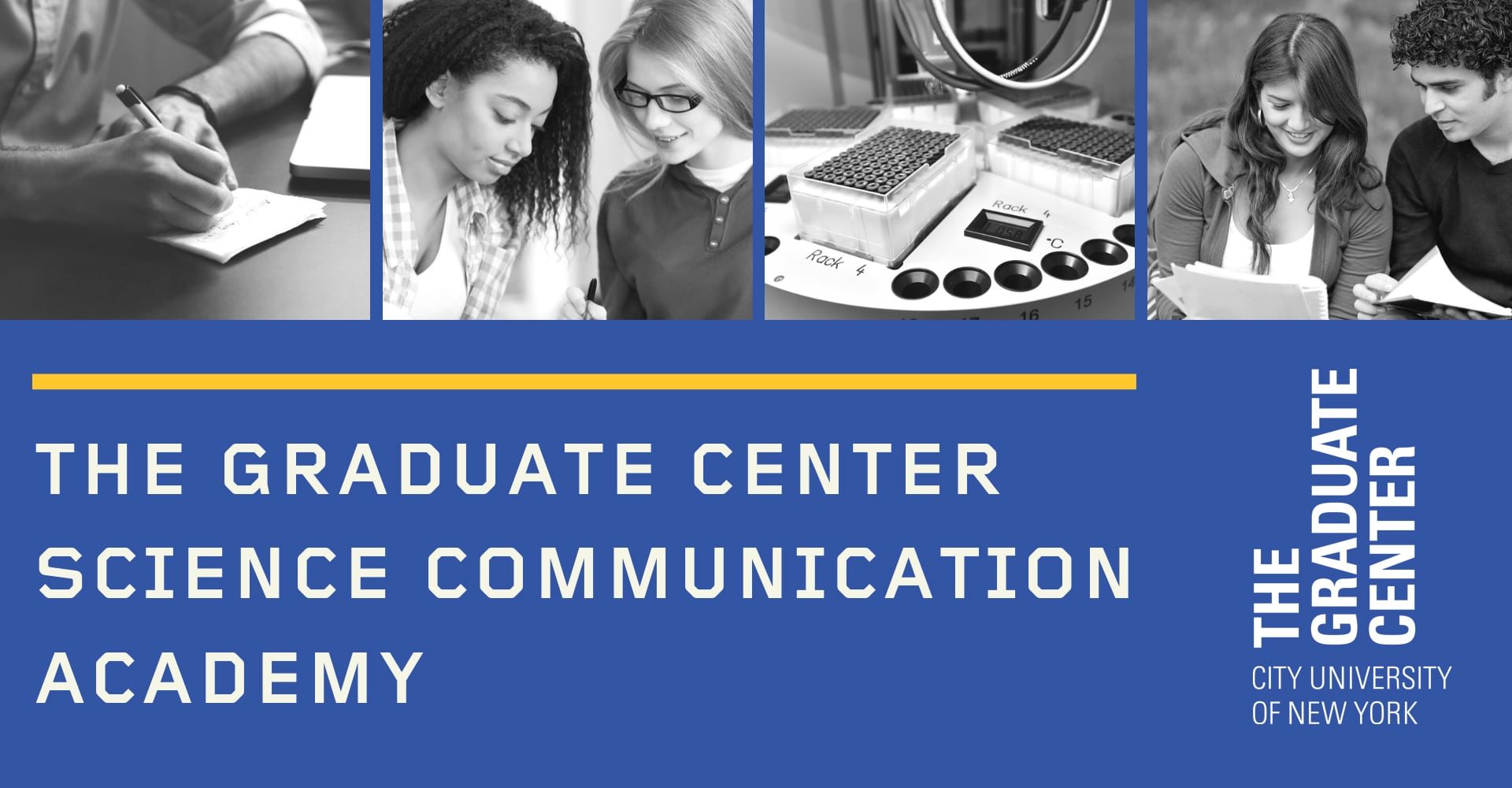 This event is part of the Communicating Your Science series.
This series features presentations by The Graduate Center's science librarian and communications staff, journal editors, and reporters. The goal of this series is to enhance the professional development and science communication skills of CUNY STEM faculty, postdocs, and students. Learn more »
---
From journal publications to news stories and social media shares, powerful images are essential to engaging and helping audiences understand new science.
Join us for an exciting edition of Communicating Your Science where our expert panel will explore tips and tools for creating graphics and other visuals that convey your research findings to diverse audiences in clear and compelling ways. Hear from:
Ed Bell, a STEM graphic artist and animator, and the former art director for Scientific American.
Sara Fresard, a PhD student with the CUNY Graduate Center Biology program and a currentLennihan Arts & Science grantee who is researching how art-based practices can humanize science.
Floor Grootenhuis, an artist-in-residence at the Raper Lab at Hunter College where she works with researchers to help them translate their science into a visual language.
There will be time for Q&A.
You can sign-up here for this month's Communicating Your Science event.
For more information, contact Shawn Rhea at srhea@gc.cuny.edu.