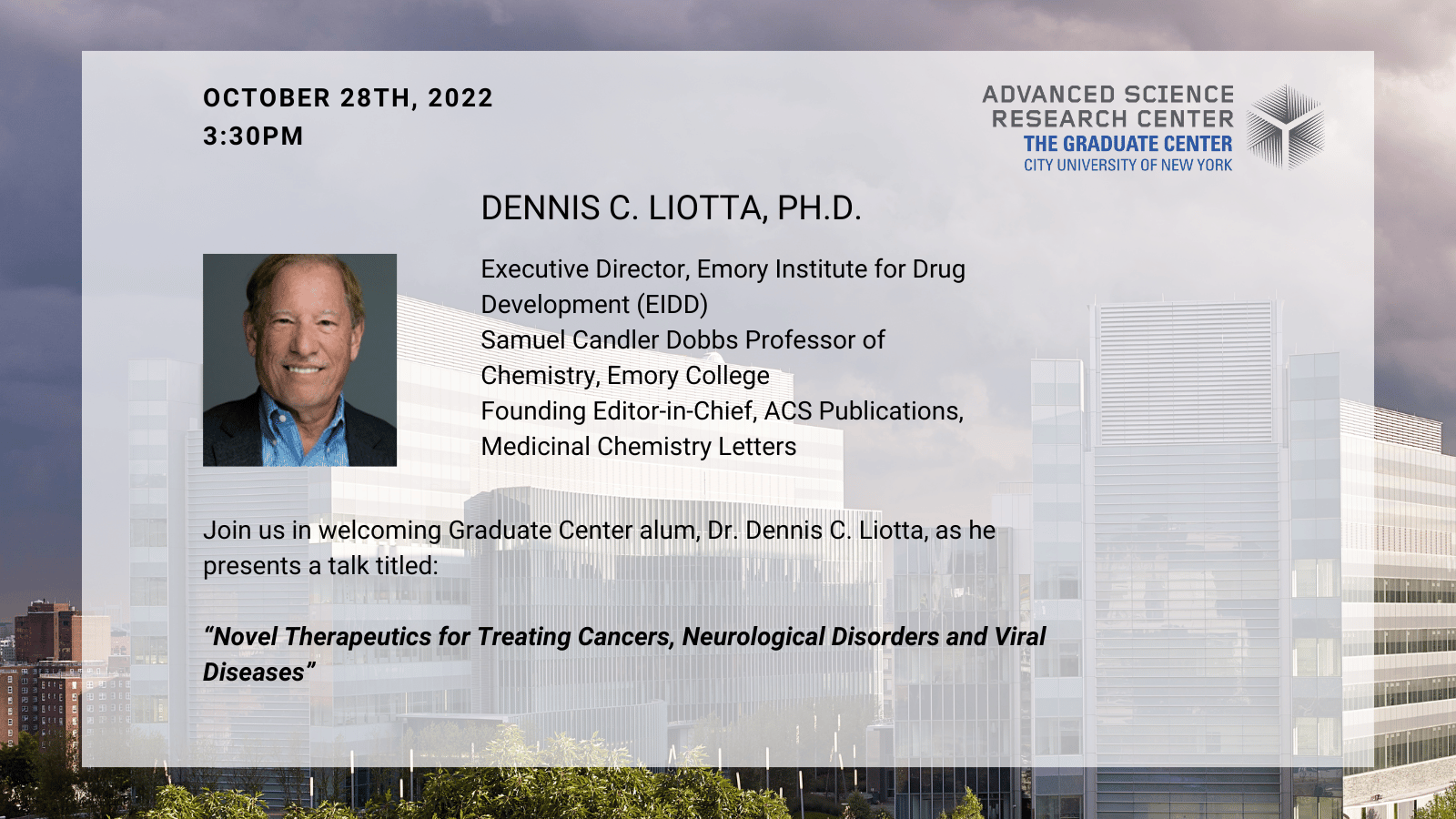 We are excited to announce Dr. Dennis C. Liotta, Executive Director, Emory Institute for Drug Development (EIDD), Samuel Candler Dobbs Professor of Chemistry, Emory College Founding and Editor-in-Chief of ACS Publications, Medicinal Chemistry Letters, will be presenting a talk titled:
"Novel Therapeutics for Treating Cancers, Neurological Disorders and Viral Diseases" 
Please join us for the seminar at 3:30pm in the ASRC auditorium and full reception in the cafe to follow! This event/ seminar will be in-person at the ASRC, as well as broadcast via Zoom.
Dr. Dennis C. Liotta is an extraordinary Graduate Center alum whose innovations have resulted in 18 life-saving FDA-approved antiviral therapeutics, including the first-ever combination therapy for HIV/AIDS as a once-daily pill, thereby transforming what was once a death sentence to millions of HIV/AIDS patients living long and near-normal lives.
You can check out his TED talk here for his work on Zika and other neglected diseases in Africa through DRIVE, a non-for-profit organization, and click here to see his full research profile.
Please see here for Dr. Liotta's full bio.
Further questions can be emailed to asrc.event@gc.cuny.edu