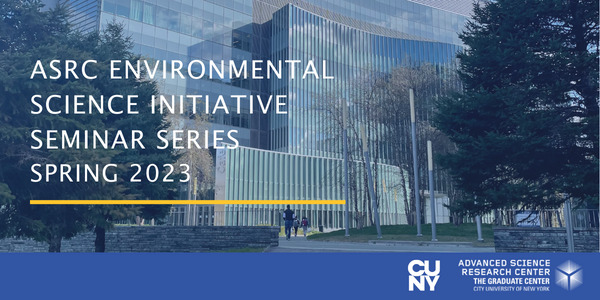 The ASRC Environmental Science Initiative is excited to have Dorottya Nagy-Szakal, MD, PhD, Chief Medical Officer and Research Assistant Professor at Biotia, Inc., SUNY Downstate Health Sciences University, present a talk titled:
"Genomics-Based Approaches for Precision Infectious Disease Diagnostics and Future Pandemic Preparedness."
Abstract:
Key take-away points:
• Discussing newly developed and optimized diagnostic tools for infectious diseases using next-generation sequencing and machine learning approaches to identify pathogens and antimicrobial resistance.
• Expanding our knowledge around an early warning system for future pandemic preparedness leveraging genomic, epidemiological, earth landscape and climate data.
Bio: Dr. Nagy-Szakal currently holds a position as the Chief Medical Officer for Biotia, where she is responsible for the clinical molecular diagnostics lab that uses advanced genomic techniques and AI-powered reporting for clinical interpretation and pandemic response. Dr. Nagy-Szakal earned her MD and PhD in clinical medicine from Semmelweis University of Medicine in Hungary. Holding a research assistant professorship at SUNY Downstate Health Sciences University and previous postdoctoral fellowships at Baylor College of Medicine/Texas Children's Hospital and Columbia University, she has 15+ years of experience in translational medicine, pediatrics, gastroenterology, and microbiology. As a medical doctor with extensive international clinical and basic science experience focused on clinical metagenomics, she gained experience in microbiome studies using novel next-generation sequencing-based technologies. She led cutting-edge clinical trials on fecal microbiota transplantation and developed a multi-center research program to understand the role of the gut-brain axis in the integrative neuroscience field with the ultimate goal of improving diagnostics and developing novel therapies. She is the President of the New York Hungarian Scientific Society. She is passionate about supporting women in STEM, mentoring scientists and startups.
This seminar series will take place in the 1st Fl Seminar Room with lunch provided and the option to join via Zoom.
Please follow lobby signage directing you to the 1st Fl corridor windows where you will then walk right until reaching the 1st Fl Seminar Room.
Meeting ID: 892 7906 4948 Passcode: 516742
Dial by your location: +1 646 558 8656 US (New York)
Further questions can be emailed to:
Doris Switzer
Environmental Science Initiative Coordinator
switzer@gc.cuny.edu