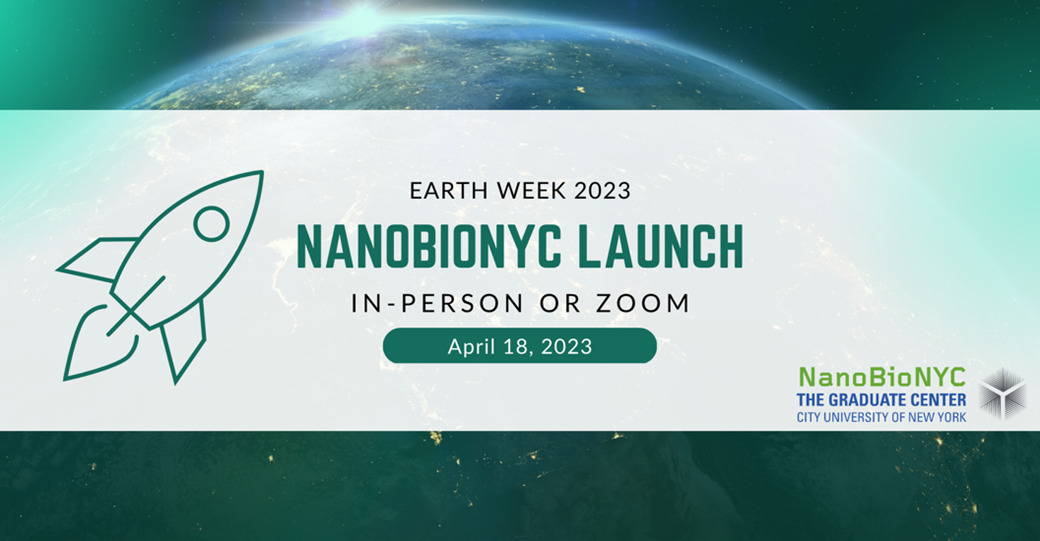 We are excited to formally launch the National Science Foundation award ($3 million) to CUNY's Graduate Center and the Advanced Science Research Center (ASRC) to establish the new NanoBioNYC program. NanoBioNYC is a Ph.D. program focused on the development of ground-breaking technology to address urgent issues relating to human health and a sustainable future. This serves as an opportunity for CUNY to continue its commitment to supporting its diverse student population.
All CUNY STEM graduate students and faculty interested in Bio-inspired Nanoscience are invited to attend and hear talks from current NanoBioNYC mentors and fellows, and learn how to participate in future programming such as industry internship opportunities, technical training certificates, science outreach, and more.
We are also inviting students to submit their abstracts for a chance to present an in-person poster session plus waived in-person registration fee! We will also be announcing the NanoBioNYC student award competition for students to win up to $2,500. Submit your abstracts here!
Please visit our event webpage for more detailed information, including access to registration, and regular updates on programming and speakers.
If you have any questions, please contact Yuki Chen at xchen4@gc.cuny.edu