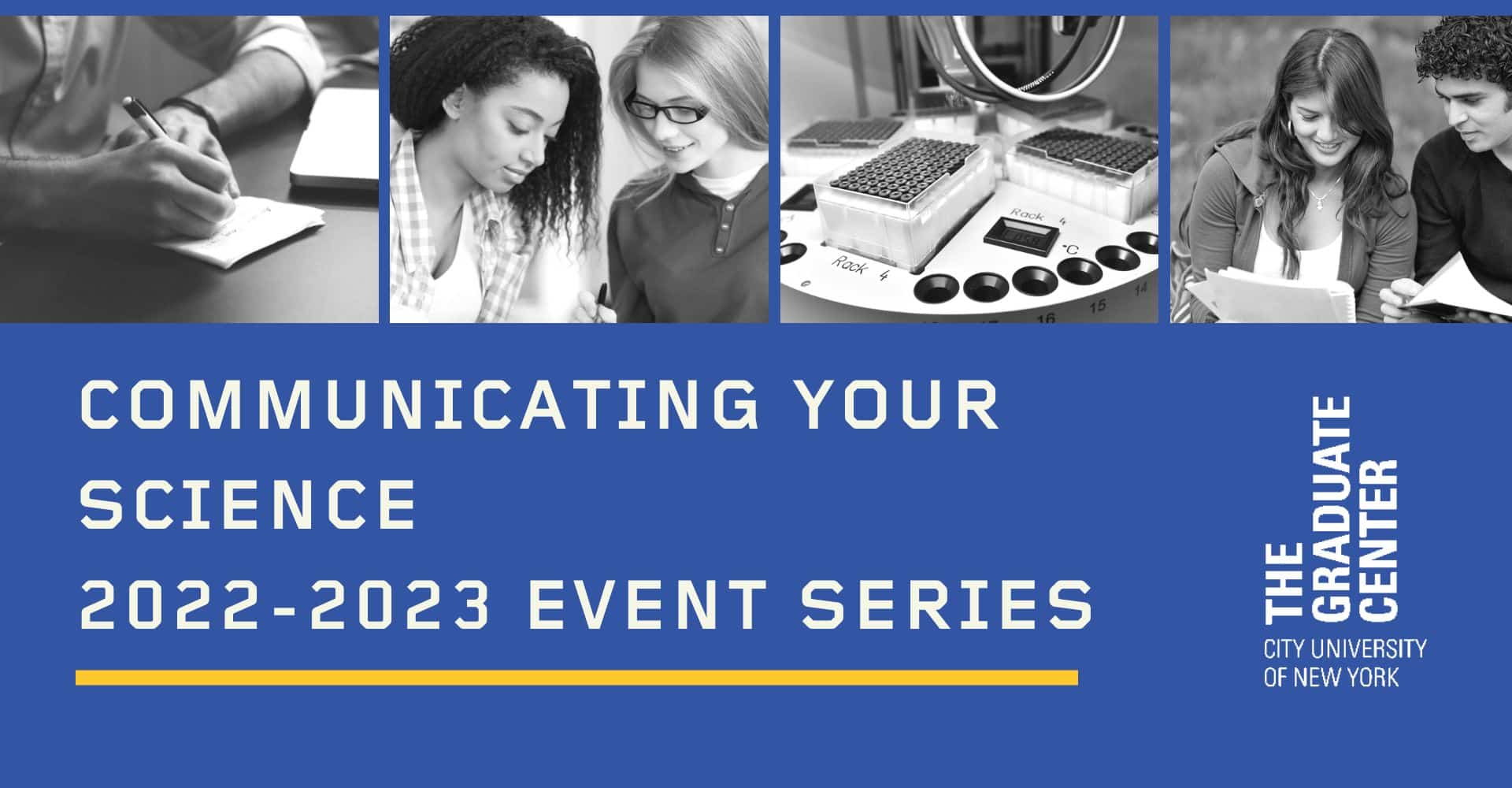 Join us on Friday, June 9 at 10 a.m. for the third annual "Communicating Your Science Symposium." The symposium, created by the CUNY Graduate Center's Ph.D. student-led organization, CUNYSciCom, aims to use peer-to-peer training and engagement to challenge and reshape the way scientists discuss scientific research with each other and the general public. The symposium challenges student scientists to present and explain their research to two different audiences — their peers and the general public — in short presentations. Each presentation must include contextual descriptions of their work, visual aids, and will conclude with a Q&A session with the audience.
A panel of judges (a science professor, a journalism professor, a dissertation showcase participant, and undergraduate students) will give feedback to all participants, and cash prizes of up to $500 will be awarded!
To attend, RSVP at https://bit.ly/3W06RLt
This event is sponsored by Matter, a Cell Press Journal, and the Doctoral and Graduate Student Council at GC CUNY.